Connected Solutions' July Lunch & Learn for AEC Leaders
Description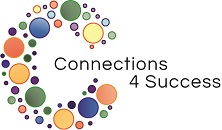 Presents our Connected Solutions Series for the AEC Industry

The Connected Solutions Training Series highlights common pain points occurring within the trades industry and provides practical solutions to implement immediately. The Connected Solutions Training Series was created for C-level business executives in the architecture, engineering, construction (AEC), manufacturing industries, their peripheral partners, and skills training institutions.
---
July 18, 2019
Leveraging Accountability, Clarity, and Efficiency for Industry Success
Does your company have a clear direction to complete a project's scope of work? Are employees clear on their responsibilities? Are your company processes functioning at 100% efficiency? Are projects consistently finished on time and on budget according to the negotiated terms?
If there is any uncertainty answering these questions, or the answer is "NO," the Connections 4 Success, Connected Solutions Training Session "Leveraging Accountability, Clarity, and Efficiency for Industry Success" is for you and your company. Join Connections 4 Success for a lunchtime training, where you will learn how to update standard operating procedures (SOP's) without loss of time, enforce new processes for efficiency, and how to ensure the new processes are followed by linking responsibility to employee accountability and bonuses.
Solutions we will be discussing are:
When and How to Implement or Update SOP's

Enforcing and Monitoring Business Processes

Accountability = Performance Bonuses


---
Meet the Speaker:
Vanessa Dodds is a business strategy and workplace expert providing customized solutions and services for our nation's AEC industry. She has worked on individual projects with a valuation over $4.5 million dollars, is know to drive extraordinary business growth of over 200%, and provide business realignment that maximizes productivity and cost overage reduction.

Vanessa is honored to have been entrusted as the District 7300 Rotary E-Club president for two consecutive terms, as well as, being a Paul Harris award honoree. She has had the distinct pleasure of being the committee chair and speaker for the 2018 Leadership and Ethics Symposium, as well as, the 2017 Rotary Club of Pittsburgh Interact Program Chair.
---