Connected Nation: Government Innovators Happy Hour
Date and time
Tuesday, May 21, 2013 · 5:30 - 7:30pm EDT
Location
Hogo (next to Passenger) 1021 7th St NW Washington, DC 20001
Description
Re-Defining Social Engagement...
A silent revolution is taking place at all levels of government. A new generation of public servants are disrupting bureaucracy and transforming how government operates.
On the eve of Salesforce Customer Company Tour, we invite you to connect and network with some of these innovators. Learn about their efforts, share your ideas and get a glimpse of the future of democracy.
We'll also be joined by Michael Lazerow, CMO, Salesforce Marketing Cloud and CEO of Buddy Media, who will talk about the revolution already underway in social media and some of his best practices. And Vivek Kundra, Executive Vice President, Salesforce Emerging Markets will be on hand as well to share his Government Innovations experience.
VIP guest innovator list (in formation):
Janet Gentry, modernizing app development & delivery via the cloud at a major federal govt agency

Fred Wuensch, transforming app development at a major federal government agency

Haley Van Dyck

,

cross-agency innovator and connector

Casey Burns, transforming how government collaborates and the future government workplace
Rob Bechtel,

automating renewable energy investment programs

John Langenfelder, transforming student

financial aid assistance

Gray Brooks,

rockin government

APIs and liberating data

Edward Schlicksup,

former Lead Salesforce Administrator for Obama for America, transforming how campaigns engage supporters

Dan McSwain,

innovating in

advocacy and government



Mike Reich, master coder for the gov tech community

Tom Cochran, transforming 21st Century media

Kathy Fisher, transforming how local government interacts with citizens
Read Holman, transforming health care outreach and engagement

And many other public sector innovators
Schedule:
5:30 - 6:00
Mingling
6:00 - 6:05

Greetings --
Michael Lazerow, CMO, Salesforce Marketing Cloud and CEO of Buddy Media & Vivek Kundra, EVP, Salesforce Emerging Markets

6:05 - 7:30
Innovation Office Hours -- Meet the Innovators

Salesforce Customer Company Tour:

This networking event takes place on the eve of Salesforce Customer Company Tour, the leading free cloud innovation conference in Washington, DC featuring special keynotes from Vivek Kundra, EVP Emerging Markets and Michael Lazerow, CMO, Marketing Cloud, salesforce.com. The conference will showcase best practices about how innovative leaders across government, philanthropy, campaigns and business are leveraging new social, mobile and cloud technologies to engage citizens, supporters, customers and employees in new ways. Register for free at: http://bit.ly/18atRdd.
This event is closed to the press.

About the organizer
 Sponsors: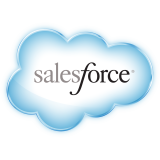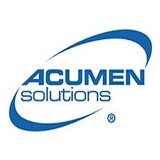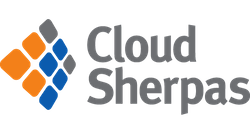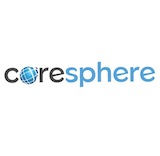 Community Sponsors: