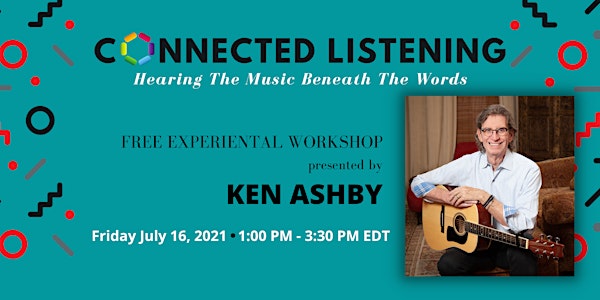 "Connected Listening" FREE on-line workshop presented by Ken Ashby
This FREE experiential workshop will explore the many ways we listen and possibilities of elevating listening to the next level.
About this event
Almost everything we encounter involves listening, which may be the unsung hero of communication. Listening goes beyond the words and sound and when truly listening we may hear the music underneath the words which can lead to elevated relationships.
In order to have a great workshop you are invited to keep your camera on throughout the workshop and be open to participating - let's have fun!
Thank you in advance for considering joining me and I sincerely hope you will be able to join in!
Cheers, Ken Ashby
NOTE: This program will be recorded for "assessment purposes only."