Description
ConnectED talks are now back this September (watch this space we might even have an extra one). First up is Helen Peak who is going to help us better understand Interactive Design. Helen is an experienced marketer who recently graduated with an HND in Interactive Design. She loves combining her marketing and design skills and is looking for new projects whether they are on- or offline.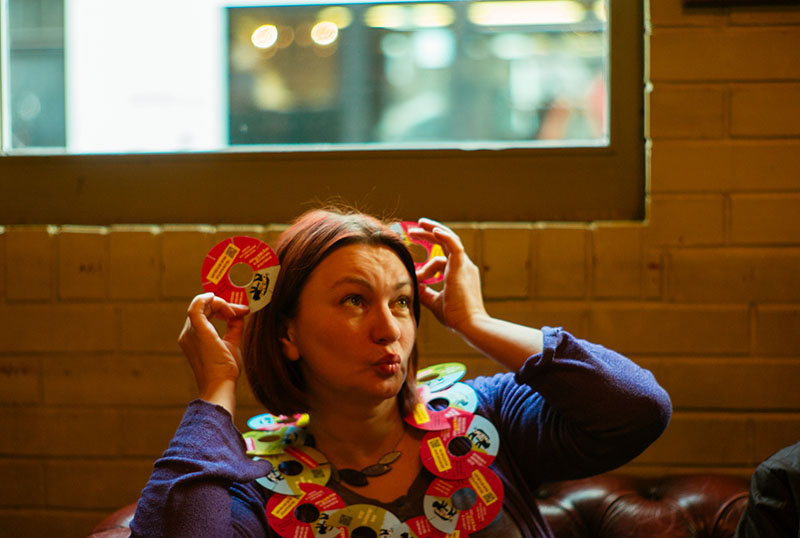 Interactive Design is about engaging your audience. Your contacts with your target market should be attractive, well written and easy to use, whether they are on the internet or offline, such as at an exhibition. This is where interactive design comes in. We don't just make your website or exhibition attractive. We also think about how your customers might use it and how to make it simple and/or fun for them to achieve their (and your) goals...to learn more come along on the 12th!
ConnectED Talks
Talks run on the 2nd Tuesday of every month and are 10mins with 5mins for questions. The goal is for people to share something from their business or personal knowledge that can benifit other people in their businesses. It's not about directly promoting a business. Check out the talks we've had already this year below.
ConnectED is a long standing business networking group in Edinburgh. We specialise in friendly and purposeful connections. Occasional talks punctuate a relaxed atmosphere. Come and make your connections. See how you can help others, and how others can help you.
But your don't have to wait for a talk come along and Connect any Tuesday! http://bit.ly/ConnectED2017
Join our Linked in group - https://www.linkedin.com/groups/4360238
Or sign up to the newsletter to keep up to date http://eepurl.com/cnnXST
TALKS in 2017
JAN "A Lesson in Personal Effectiveness" by Bill Atkinson, Order & Chaos
FEB "We don't want your latrine - An Introduction to Corporate Social Responsibility" by James Longcroft, Choose Water
MAR "Finding the Right Professional to Help You Reach and International Audience" by Dr Jonathan Downie, Intergrity Languages
APR Venue EXPO "Practical ways to make better connections at networking events" by Claire Watson, Claire Watson Photography & Andy Johnston, Andelad Design
MAY "Preventing Conflict Within Organisations" by Jo MacLennan, MacLennan Normann
JUN "An Introduction to Email Marketing" by Tara MacGregor, TicketyBoo Marketing
JUL-AUG No Talks...holidays and festivals
SEP "What is Interactive Design?" by Helen Peak
SEP (26th) Provisional "How to create a killer mindset"- Pinky Ghadiali
OCT Provisional "Is a vegan diet healthier?"- Dr Laura Wyness, Nutitionist
NOV TBC