Description
CONNECT WITH YOUR INNER GUIDES - one day workshop given by Fiona Radman, central London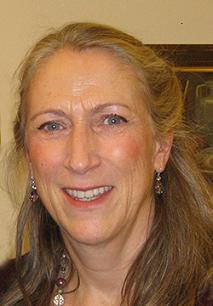 Would it help you in your life to have specific support, information, suggestions and loving guidance on any subject? Would you like to tap into the wisdom but also the surprising humour of your inner guides? How do you receive guidance now - do you hear, feel, see, sense or write it? Would you like to learn the basics or know more?
Sonia Choquette who wrote "Ask Your Guides" published by Hay House, has endorsed Fiona to expand on this work and teach it in the UK (see video on Fiona's website: www.innerheart.co.uk).
Fiona is now leading workshops teaching how to connect with your inner guides and will steer you in the right direction with great joy and guidance! This workshop includes experiential work in communicating with your guides, exercises to connect you to your spirit and understand your intuition better, meditations and having fun along the way. It's fabulous to engage your creativity, to be inspired through colour, music, laughter, joy ... there are so many great ways to connect in to your guidance!
Your vibrant and loving guides want to serve you and help you with whatever you need - straightforward advice or guidance, just to be pointed in the right direction; to be amused and surprised. Understand the benefits of how they help with everything, from really simple requests like finding a parking space to major ones such as changing jobs or finding new relationships to whatever it is you need, when you need it. Explore the ways in which you can connect with them, learn how they inspire creativity, improve your intuition, open you to new opportunities, protect you, keep you company and lots more. One of the great things about guidance, however, is that your guides have a great sense of humour, thank goodness!
Listen to Fiona's teacher, Sonia Choquette, in a testimonial video: http://www.innerheart.co.uk/
Essentially, connecting with your guides gives you the ability to tap into a support system which has you as the focus and benefactor. It's an extension of your intuitive skills and can be developed if you want to do so. Intuition of course, is your gut feeling, instinct, sense or idea about something, so flexing this ability which we all have deepens and develops what you already have into a richer, more informed and easier way of life (less stress!)
Come and experience how to connect with your own spirit, intuition and inner guides.
Looking forward to seeing you!
FREE refreshments, and special offers on the day.
Date: SUNDAY 16th OCTOBER 2016
Venue: CLEARLY DESTINY, 12 Woburn Walk, Bloomsbury, WC1H 0JL
Times: 10am - 5pm
Price: £65
If you have been given a special offer, eg Early Bird, enter the Promotional Code on the Tickets page.
Clearly Destiny is a fabulous high vibrational venue in Bloomsbury, central London - a shop selling crystals and books with workspace and therapy room.

Fiona Radman is an intuition and guidance expert, gives guided readings and also coaches clients using Louise Hay's Heal Your Life (R) philosophies. She has developed her skills over seven years with world renowned teacher and author Sonia Choquette, at all levels of Sixth Sensory, Intuition, Guidance and Leadership trainings, please see testimonial video on Fiona's website: http://www.innerheart.co.uk/