Connect with Innovative Startup Community
Description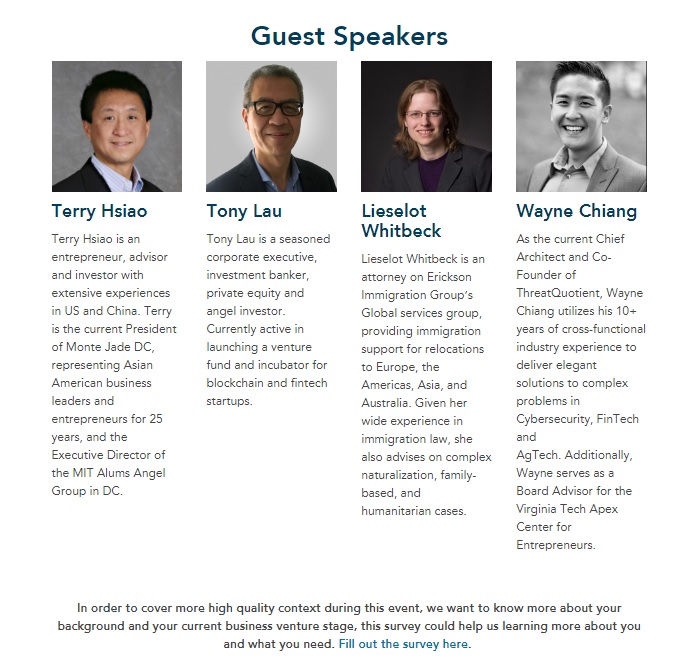 Are you a foreign national looking to work at a startup? Or a startup looking to hire foreign nationals? Join Monte Jade, the GW Office of Innovation and Entrepreneurship(GWOIE), the GW Office of the Vice President(GWOVPR), and the Chinese Students and Scholar Association(CSSA) for a great event - "Connect with Innovative Startup Community." This event will give you professional information about the startup business in DC, the hiring process, related legal issues, and connecting with others.
We will cover topics including:
How to find jobs at startups?
What startups need to know regarding the employing foreign nationals?
What's hot in the future technology?
In order to cover more high-quality context during this event, we want to know more about your background and your current business venture stage, this survey could help us learn more about you and what you need.