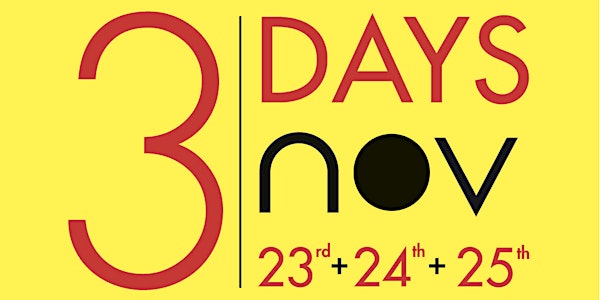 CONNECT South Shore - The URBAN Luxury Fashion Show
Description
This year Roe Melloe will be the official fashion curator for CONNECT South Shore - URBAN Luxury a fashion pop-up experience that will focus on local Chicago brands that includes. The URBAN Luxury fashion pop-up experience will be held on Saturday, November 24th, from 12:00pm to 7:00pm and Sunday, November 25th, from 12:00pm to 5:00pm, along the 71st Street corridor.
About CONNECT South Shore
In the spirit of Renew '71, the South Shore Chamber of Commerce and Special Service Area 42 (SSA #42) in partnership with Eric Williams owner of the famed Silver Room in Hyde Park and Rob McKay of Connect Gallery proudly present CONNECT South Shore Arts Festival. A free three-day festival spanning the intersection of visual + performing art, designed objects, film, music, fashion and literary culture.
The three-day event opens with a Friday evening reception and continues through Sunday evening in unique exhibition spaces, multiple storefronts and restaurants along the 71st Street Corridor. The experience includes live performances, DJs, independent film programs, and pop up experiences allowing the audience the opportunity to explore and engage with leading-edge contemporary art and design constructed and curated by some of Chicago's leading artists, curators and art institutions.
About URBAN Luxury
Created and curated by Roe Melloe, the URBAN Luxury fashion pop-up experience is a conceptual and unique platform for designers to introduce new threads to the local market. The goal is to encourage both established and emerging fashion designers and brands to utilize URBAN Luxury, as way to reach new audiences.
Official Link: https://www.connectsouthshore.org/