Connect & Play on World Autism Awareness Day Sponsorship Opportunities

Tuesday, April 2, 2019 from 4:30 PM to 8:00 PM (EDT)
Event Details
Connect & Play on Autism Awareness Day!
Sponsorship Opportunities
Dear Friends,
We are thrilled to share that we will be teaming up with The City of Fort Lauderdale to host our second Connect & Play festival and resource fair on World Autism Day, April 2nd, at South Side Cultural Arts Center. Last year, our inaugural event reached over 300 families, and this year we are expecting many more.  This will be a great family celebration for children of all ages to connect and to play on Autism Awareness Day.
To celebrate this wonderful occasion, the international community "lights it up blue" to shine a light on autism and to spread awareness. Homes, businesses, and major landmarks across the globe will turn blue for this important purpose.  With your support, Connect & Play 2019 can help Fort Lauderdale move beyond autism awareness and into acceptance as we come together to celebrate. 
We are offering excellent sponsorship opportunities that allow you to support our cause while sharing information about your organization. We are expecting hundreds of participants, including local officials, media, community leaders, schools, therapy centers, among others.  
There are five levels of sponsorship available to you or your business, as outlined below.  Funds raised through sponsorships will be applied directly to our event, making it possible for us to bring the autism community together to enjoy high-quality and inclusive experiences at a low cost to families. 
We truly hope that you are able to support this wonderful event, and that you will join us for the fun on April 2nd to 'Light up Blue' with our community!  
Sincrely,
Dr. Jennie and the Connect & Play Planning Committee!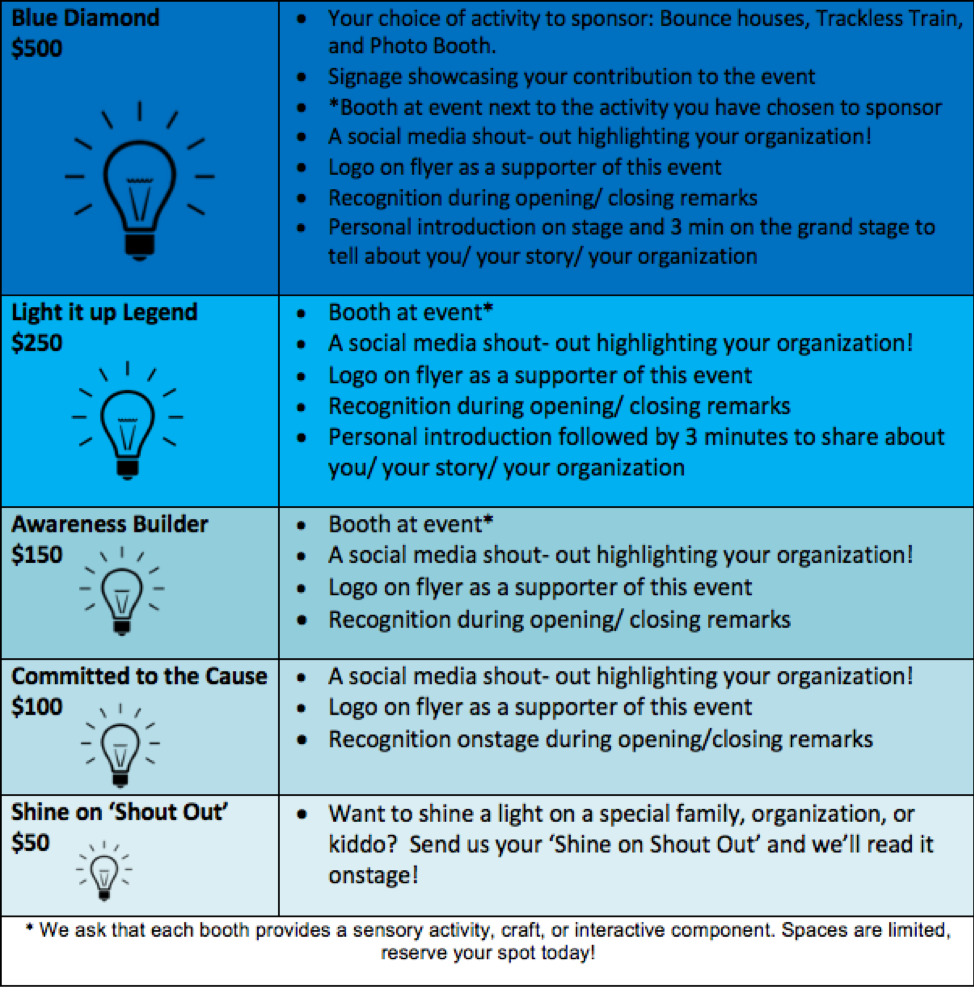 Do you qualify for a #JobCreators Discount?  If you are an adult with autism running your own business or your employees have autism and you want to share your great organization, this is the place to do it AND we'll give you a 20% discount on the Sponsorship option of your choice!
Send an e-mail to Dr. Jennie (DrJennietk@gmail.com) sharing your organization to make sure you qualify.
When & Where

South Side Cultural Arts Center
701 South Andrews Avenue
Fort Lauderdale, FL 33316


Tuesday, April 2, 2019 from 4:30 PM to 8:00 PM (EDT)
Add to my calendar
Organizer
Jennie Trocchio, Ph.D., is an autism educator and consultant with extensive experience creating and implementing educational programs for individuals with autism. Dr. Jennie has worked in both public and private educational settings. She is an advanced DIR/Floortime provider, a PLAY Project consultant, and certified in K-12 special education with endorsements in the areas of autism, reading, and ESOL.  She earned her BS and MS from the University of Miami in Special Education, and her Ph.D. from Barry University in Leadership and Special Education with a focus in autism. 
From 2008-2014 she was launched and led the first DIR/Floortime school in Hollywood FL.  In the fall of 2014, Dr. Jennie founded Autism Education and Development Solutions. Guided by the DIR/Floortime model, she believes in building on potential and passions over deficits, in using meaningful experiences to foster development, and that strong relationships provide the foundation for all learning to occur.  Since fun and meaningful experiences are critical for learning and developmental progress- let's have some fun on an Autism Family Field Trip!  For more information, feel free to explore her website: https://www.drjennietk.com
Special thanks to the AMAZING Connect and Play Planning Committee including (Dr. Lina Moyano; Sarah Galvan, Music Therapist; Erika Olmedo, SLP)!  We are all developmental autism therapists who believe in play and meaningful experiences to foster development, the importance of community and connections, the power of FUN!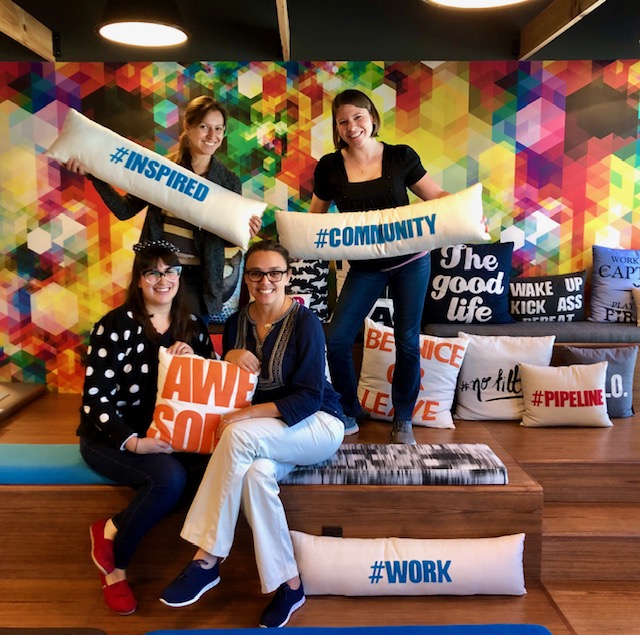 Dr. Lina Moyano; Sarah Galvan, Music Therapist; Erika Olmedo, SLP; Dr. Jennie Trocchio;