Description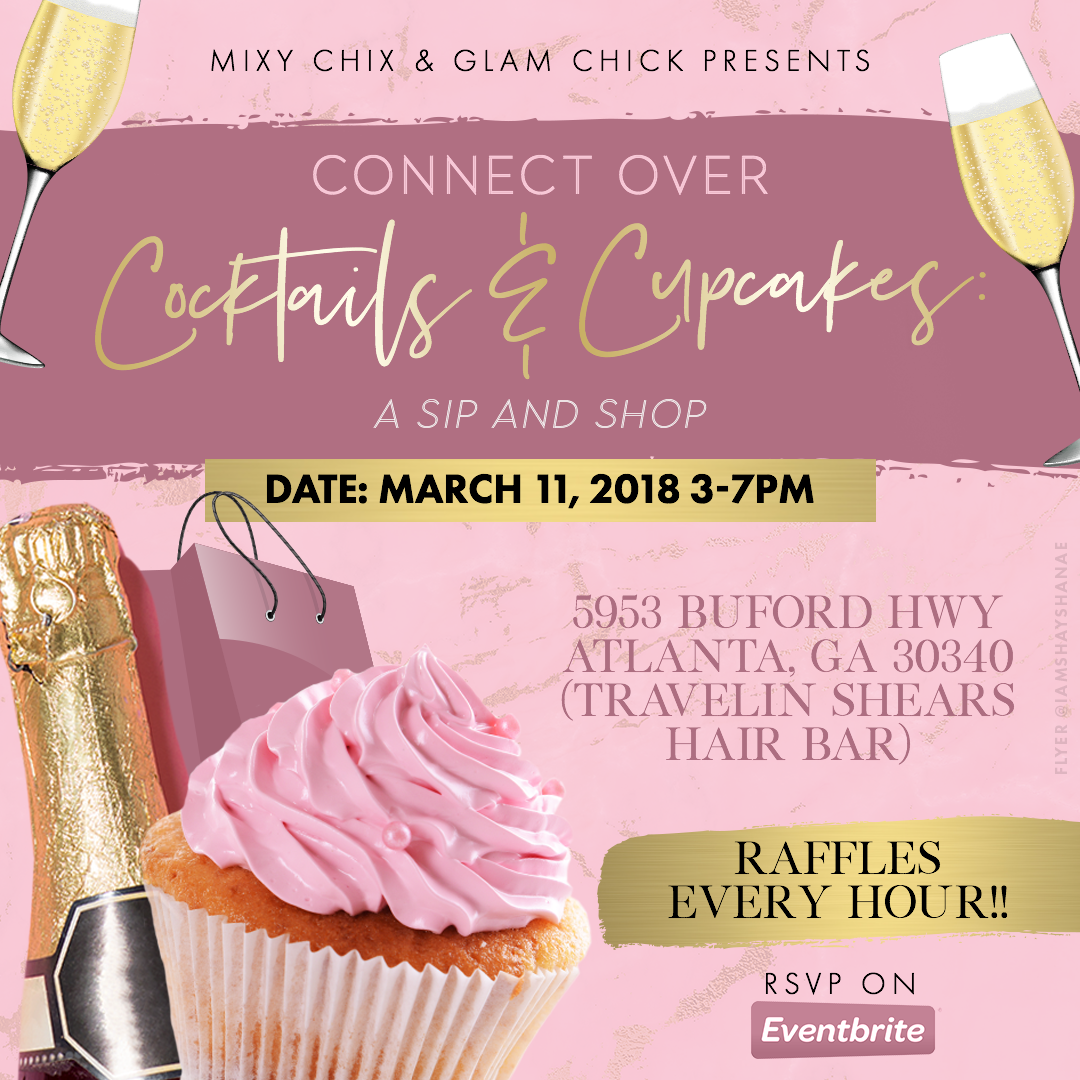 Mixy Chix and Glam Chick presents Connect over Cocktails and Cupcakes: Sip and Shop.
Come out to our 2nd event where there will be small business vendors showcasing their products and/or services. This is an event for you all to support and shop with our vendors as well as connect with each other and build relationships to help one another succeed.
There will be an hourly raffle sponsored by participating vendors where guests will have the opportunity to win a gift. There will also be a prize for the first and last guest to arrive at the event.
So come out to connect while enjoying complimentary hors d'oeuvres, cocktails and cupcakes!
We cant wait to mingle and network with each and every one of you!