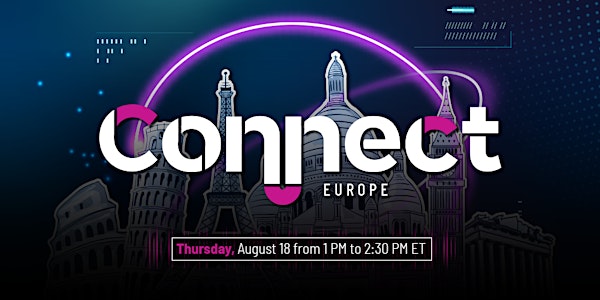 Connect: Europe
Connect: Europe, the event that brings together leading members of the media with the most representative startups from Europe.
About this event
Connect: Europe, is a pitch competition designed to bring together leading members of the media with startups in Europe.
At Connect: Europe, six startups will pitch their ventures to a panel of Media Judges and receive valuable feedback about their companies before the panel selects a winner.
The event is open to all members of the startup community and attendance is FREE. There will be a live Q&A session with the Media Judges afterwards where founders and members of the audience can ask questions to gain valuable insights.
and many more...
Register on Eventbrite and/or log in to the Zoom meeting here: https://us06web.zoom.us/j/81466085951