Description
Calling All Entrepreneurs!
CONNECT! Build, Leverage and Influence Your Network.
Networking has delivered more ROI - return on investment than any other tool in my business. My network has delivered so much value both financially and in non-monetary terms that I can not imagine what my current position would be like without it.
Many small business owners don't want to network because they don't see a return on investment from networking and as a result, feel it's a waste of time.
Let's change that.
Networking is about Connecting. It's about getting to know people whom you can help and who can help you - it's about creating relationships. (and you can't do that behind a desk!).
This jam-packed interactive workshop has been expanded to 2.5 hours and will give you a variety of tools and techniques to help you realize that ROI while you effectively and efficiently build, leverage and influence your network.
Learn how to . . .
Build with examples of importance, purpose and various types of networking

Navigate the "Zone"

Craft an Intriguing Introduction™ to increase confidence and interaction

Leverage your Investment of time & money to raise your Profile and attract new clients

Influence by developing a contact strategy to gain Strategic Partnerships, reach a larger audience and ultimately more business.
Registration: 8:30 am
Workshop: 9:00 - 11:30 am
A wise women once said, "It's not who you know, it's who knows you."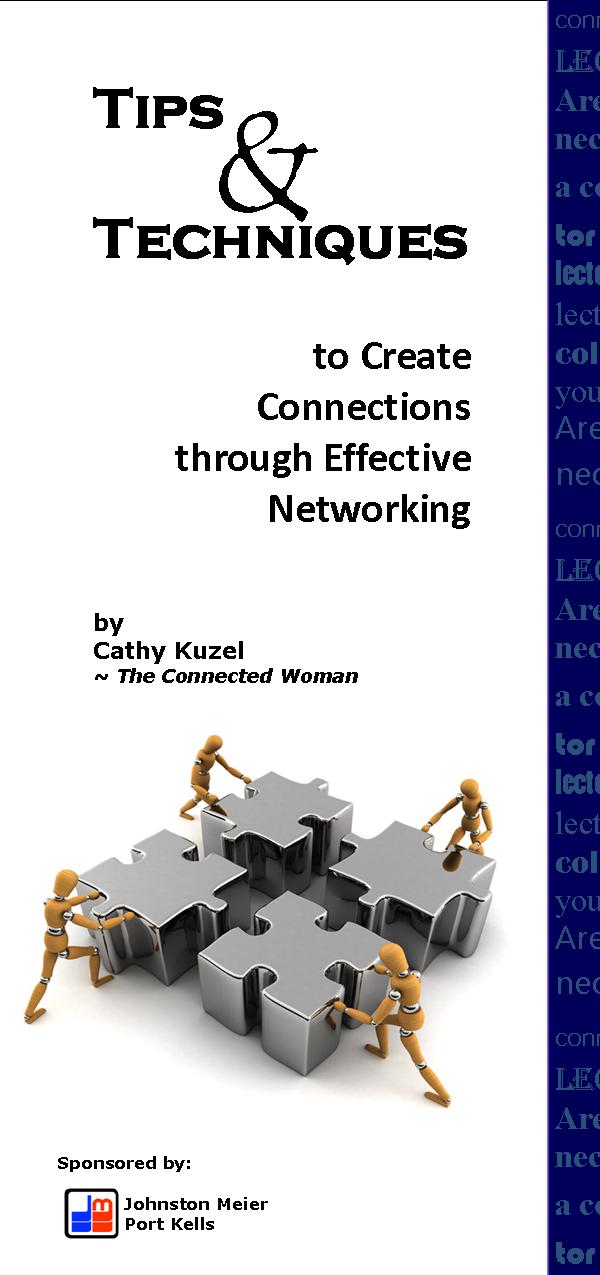 BONUS!
A hardcopy of "Tips & Techniques: A Pocket Guide to Networking" is your free gift with every registration!
Register today and avoid disappointment!