Celebrate Arab American heritage and identity with public servants, innovators, influencers, and performers from the U.S. and abroad.
About this Event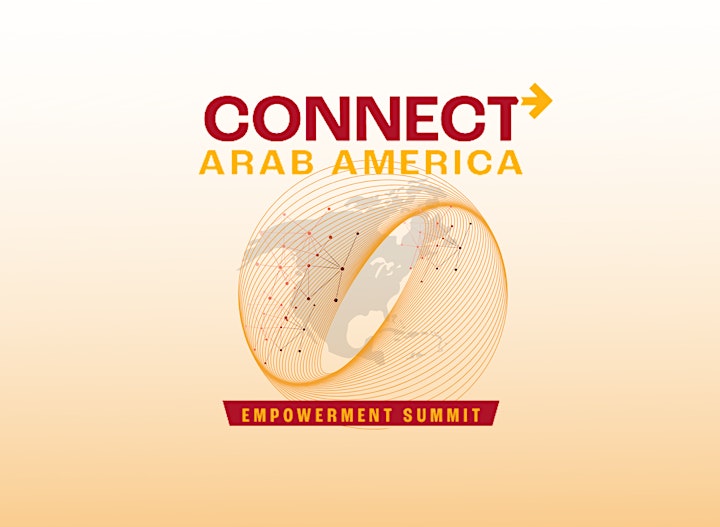 The Arab America Foundation celebrates Arab American heritage and identity with discussions from exciting speakers in public service, cultural institutions, business innovators, influencers, and performances by exciting artists from the U.S. and abroad at this year's first annual Connect Arab America: Empowerment Summit, February 1-5, 2021.
The primary purpose of the conference is to connect, educate, and empower young Arab Americans by bringing inspiring and successful Arab Americans to present the best of Arab America!
The Connect Arab America: Empowerment Summit will run virtually on Zoom, February 1-5, 2021 Monday-Friday, from 7-8 pm ET with networking to follow each evening from 8-8:30 pm.
The Summit schedule is as follows:
Day 1: Monday, February 1: Connecting with Public Officials
As a marginalized community, Arab Americans are becoming more active politically in municipal, regional, state, and all levels of politics. This panel will meet some of the public officials that are making a difference in their respective communities.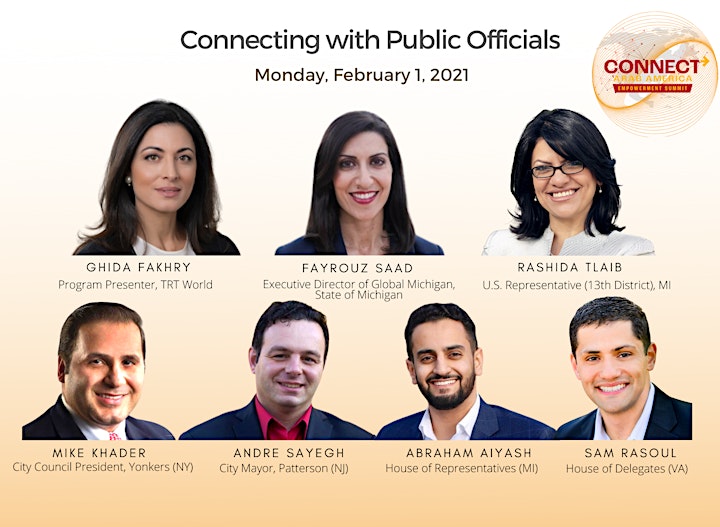 Day: 2: Tuesday, February 2: Connecting with Cultural Institutions
Outreach is important in edifying and promoting Arab culture and identity. Join us as we talk with leaders of major Arab cultural institutions in the U.S. who are making an impact on the Arab American narrative.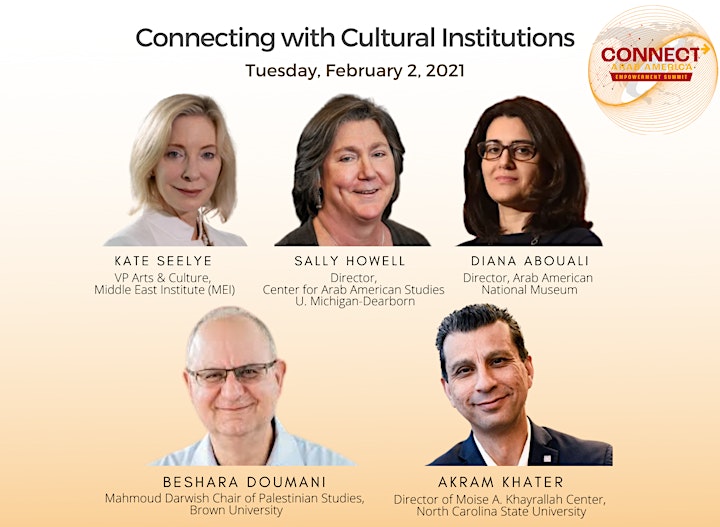 Day 3: Wednesday, February 3: Connecting with Business Leaders 
Many Arab Americans have created their own businesses and have become icons in the entrepreneurial world. Join us as we recognize prominent and rising Arab American entrepreneurs who have proudly promoted their heritage and identity through their work.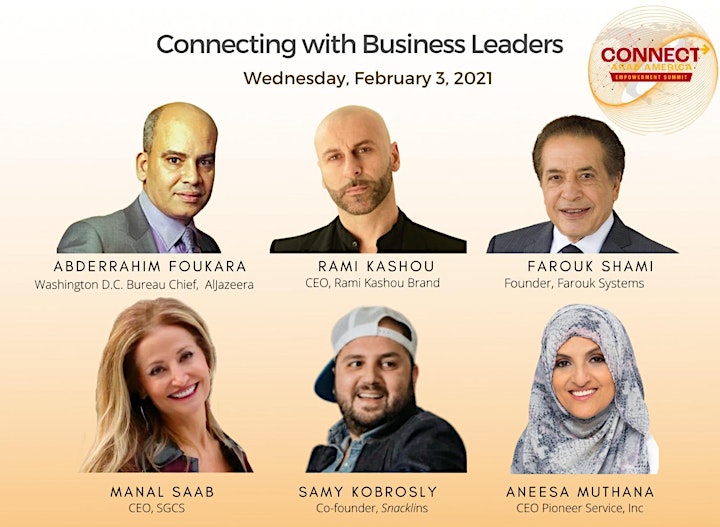 Day 4: Thursday, February 4: Connecting with Influencers
With a new generation comes a new way of keeping in touch with the broader community. As technology has changed, so has the way Arab Americans see themselves in the world. Meet the new generation of change-makers who are using digital social presence to make their mark on American society. #Influencers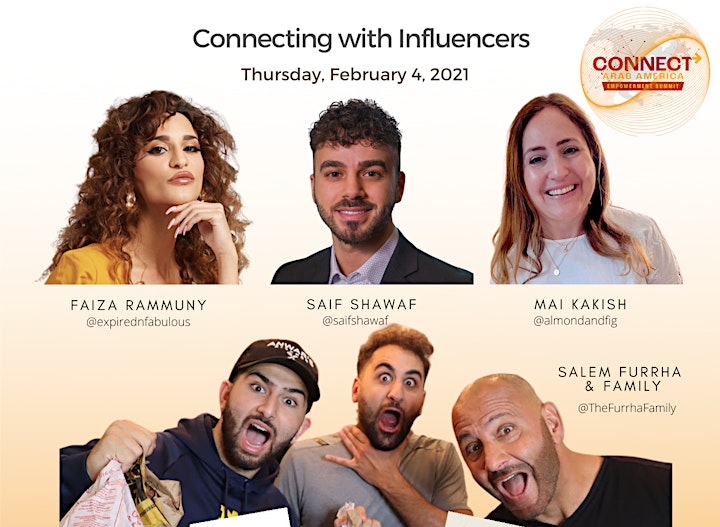 Day 5: Friday, February 5: Connecting with Our Culture
They're our cultural representatives to the world: actors, musicians, poets, writers, and comedians, proudly represent Arab heritage in their respective fields. Enjoy the rich Arab heritage as we connect with inspiring artists.