CONNECT - A Diversity, Equity, Inclusion and Access Workshop
CONNECT - PART I A Young Audiences of Northern California's Diversity, Equity, Inclusion and Access Training Workshop Series
About this event
How can Diversity, Equity, Inclusion and Access be integrated within Young Audience's four essential elements of arts learning to intentionally address social justice and racial equity through our Signature Core Programs?
PD Objectives:
Define DEIA terms and principles
Clarify YANC's role in DEIA work
Explore the role of the artist within the DEIA work
Model the Connect element of the 4 essential elements to spark creativity for roster artists
Provide foundation for TA's to begin assessing current program offerings and how to integrate DEIA principles
ALL YANC roster artists and Arts Partner organizations that attend this PD will be PAID for your participation.**
Moving Forward: There will be two additional PD sessions focusing on residency programs. AND we welcome all of our assembly artists as well. SO save these dates:
Jan 15, 2022: Equity vs Equality & Diversity
Feb 12, 2022: Access and Inclusion & Trauma Informed Practices

Organizer of CONNECT - A Diversity, Equity, Inclusion and Access Workshop
OUR MISSION IS TO CREATE ART EXPERIENCES THAT INSPIRE YOUNG PEOPLE, EXPAND LEARNING, AND ENLIVEN COMMUNITIES. WHY?
Kids need art.  It's that simple
Art education is both a catalyst and a haven for self-discovery and self-expression. Deeply engaging with the arts gives children the building blocks to make meaning out of their experiences and teaches them to connect with others in and beyond their own communities.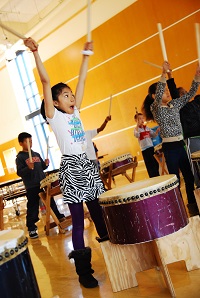 YANC is one of 30 affiliates of Young Audiences, Inc.—a network that comprises the largest and oldest arts education provider in the United States. Young Audiences provides arts education programs to schools and community centers through live assembly performances and hands-on residencies. We work in all four arts disciplines: visual art, music, theater, and dance. Our programs are delivered to over 25,000 kids each year by 47 professional, community-based artists and ensembles who teach art forms from 20 distinct world cultures. . Among our roster are Grammy nominees, NEA Fellows, Kennedy Center performers, and world-touring artists.
.