Description
Let's talk tech! Indy's technology industry is expanding rapidly, and we want to connect you to leading tech companies in the Indianapolis region and guide you on how your company can work with these types of companies. This event will give non members a chance to interact with our member companies. Refreshments and hors d'oeuvres will be provided.
Meet our speakers: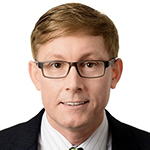 Jason McKibbin is a seasoned executive and entrepreneur with over 20 years of experience in the medical device and software space. Jason serves as the Chief Operating Officer at Greenlight Guru, the only medical device quality management cloud-based platform in the world. He spent the previous 11 years as Chief Operating Office and owner at MEDISISS (a medical device manufacturer) before it was acquired by Medline Industries where he took on the position of EVP of Strategy and Innovation.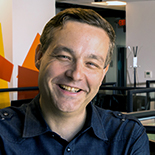 John McDonald is the President, Chairman and Chief Executive Officer of ClearObject, Indiana's leading Internet of Things systems integrator and Inc. Magazine's fastest-growing IT Services company in Indiana for 2014, 2015, 2016 and 2017. He is Chairman of the Technology and Innovation Council and a board member of the Indiana Chamber of Commerce, President of the Venture Club of Indiana, a board member of TechPoint, a member of the IBM PartnerWorld Global Business Partner Advisory Council, of the advisory council for Hamilton Southeastern Schools, of the Workforce Alignment council of Ivy Tech, of the Industrial Advisory Council for Computer Information Technology and the Dean's Council for the Purdue Polytechnic Institute at Purdue University.
What are you waiting for? Register today!
**This is a reservation fee that will be refunded after the event when the attendee checks-in at the registration table. All fees are returned, and you will receive your funds within 5-7 business days. There will be no refunds for no-shows.