Description
2017 ConnCASE October Leadership Confernce Information


Collaborative Problem Solving with Challenging Students
with
Ross W. Greene, Ph.D
_________
School Threat /Risk Assessment
with
Eric Frazer, Psy. D
Registration Information:
Overview: This conference has been designed to provide participants with the most up to date information on Special Education. It will serve as the first Leadership Forum.
Audience: District teams of central office and building administrators, other educators, and support services professionals are encouraged to attend.
Early Bird Registration (before September 15, 2017)
$225 Member
$275 Non Member
$210/Teams of 3 or more
Registration Fees (after September 15, 2017)
$255 Member
$305 Non Member
$240/Teams of 3 or more
Conference Fees will cover participation in the full conference, including continental breakfast and buffet lunch on Thursday and Friday.
Overnight Accommodations: The Farmington Marriott has reserved rooms at a discounted rate for anyone wishing to stay overnight. This discounted room rate of $159 plus tax is valid for the evenings of October 11 & 12 only. The deadline to receive the discounted rate is September 15, 2017, please make your reservations early. To reserve your accommodations please call 1.800.228.9290.
Contact Information: Please contact Allyson J. Deckman at 860.548.1747 or info@conncase.org.
---
Agenda
Thursday, October 12, 2017
8:00 a.m. to 9:00 a.m.
Breakfast/Registration/Vendors
9:00 a.m. to 9:15 a.m.
Opening Remarks/Bureau Update
9:15 a.m. to 10:30 a.m.
Keynote Presentation
10:30 a.m. to 11:00 a.m.
Break/Vendors
11:00 a.m. to 12:00 p.m.
Keynote Presentation (continued)
12:00 p.m. to 1:30 p.m.
Buffet Lunch/Vendors
1:30 p.m. to 4:00 p.m.
Keynote Presentation (continued)
4:00 p.m.
Adjourn
___________________________
Friday, October 13, 2017
8:00 a.m. to 9:00 a.m.
Breakfast/Vendors
9:00 a.m. to 10:30 a.m.
Dr. Eric Frazer "School Threat/Risk Assessment"
10:30 a.m. to 11:00 a.m.
Break/Vendors
11:00 a.m. to 12:00 p.m.
Dr. Eric Frazer (contd.)
12:00 p.m. to 1:00 p.m.
Lunch
1:00 p.m. to 3:00 p.m.
Break—out Sessions (see descriptions below)
---
Thursday, October 12, 2017 Keynote Presentation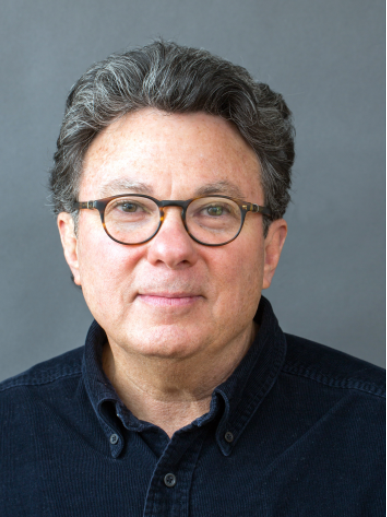 Ross W. Greene, Ph.D., is a clinical American child psychologist and the author of the books The Explosive Child, Lost at School, Lost and Found, and Raising Human Beings." Dr. Greene is the developer of the research-based method now called Collaborative & Proactive Solutions.
Dr. Greene received his undergraduate degree at the University of Florida and his Ph.D. in clinical psychology at Virginia Tech in 1989. He completed his pre-doctoral internship at Children's National Medical Center in Washington, DC, and has held positions in the Department of Psychology at Virginia Tech (1989-1991, 2012 to present), the Faculty of Science at University of Technology, Sydney, Australia (2016 to present); the Department of Psychiatry at Harvard Medical School (1992 to 2013), the Departments of Psychiatry and Pediatrics at University of Massachusetts Medical Center (1991-1992); and the school psychology program in the Department of Education at Tufts University (2010 to 2013). He is the Founding Director of the non-profit organization "Lives in the Balance", which provides vast, free, web-based resources on the CPS model.
Presentation:
Why and when are challenging kids challenging - explanations and the "Spectrum of Looking Bad". Identifying lagging skills and unsolved problems and keeping track - "The Problem Solving Plan". A "Plan B" - "The Empathy Step", drilling for more information. Defining adult concerns and reaching realistic and mutually satisfying solutions. How are self-regulating skills trained? How to start kids with language processing and communication delays.
Learning Objectives:
Why are kids challenging and when are they challenging? How to identify lagging skills and unsolved problems for self-regulation? How are the problems affecting the child and/or others? How to reach realistic and mutually satisfying solutions? How to work with challenging students with language processing and communication delays?
---
Friday, October 13, 2017 Keynote Presentation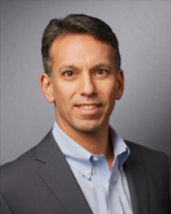 Eric Frazer, Psy.D, is a licensed clinical psychologist with a specialization and academic concentration in Forensic Psychology. He has been conducting psychological evaluations over ten years, initially through a group practice and for the latter years in private practice. In addition to his private practice, Dr. Frazer holds an adjunct academic appointment of Assistant Clinical Professor at Yale University School of Medicine. Through this appointment he brings the resources and knowledge pool of one of the world's leading Ivy-League institutions into his work to assist his clients.
Presentation:
Managing incidents of threat continue to be a unique safety concern and behavioral health challenge in today's schools. In the discipline of forensic psychology risk is thought of as existing on a continuum ranging from low to imminent. Forensic risk assessment is accomplished by analyzing a combination of data sources through a forensic procedure relating to an incident of threat. Additional complexity comes from the scientific conclusion that there is no risk profile for perpetrators of violence in schools. Incidents are highly heterogeneous as are the students behind these events.
Objective:
This presentation will provide technical directives for establishing best practice procedural guidelines and actions for assessing and managing incidents of perceived or real threat in school communities.
---
Friday Break - out Sessions


Break—out Session #1:
Follow—up from the Friday morning Keynote Presentation
Presenter: Dr. Eric Frazer
This afternoon session will be a follow—up from the morning keynote presentation and will include collaborative groups working with student case scenarios.
Break—out Session #2:
The Effects of Trauma on Brain Development and Learning
Presenter(s): Farmington Public Schools & CREC
Traumatized children's difficulties with cognition, learning, self-regulation and development can last a lifetime, making it more likely that they will continue the cycle of abuse in their relationships, abuse drugs and alcohol, have trouble finding and keeping jobs or end up in the criminal justice system. Once schools understand the educational impacts of trauma, they can become safe, supportive environments where students are able to make the positive connections with adults and peers they might otherwise push away, learn to calm their emotions so they can focus and behave appropriately, and feel confident enough to advance their learning.
In this workshop, participants will learn how chronic "toxic" stress and trauma in early childhood impacts brain development, thereby affecting their ability to learn in the classroom. Participants will learn concrete strategies to mitigate the effects of trauma and promote both academic and social emotional learning in the classroom. Materials will be provided that participants can share with the teaching and support staff in their districts.