Description
ABOUT THE ENCOUNTER
Dear Parent,
Welcome to the Congress Youth Encounter (CYE).
We are in the midst of an unprecedented season in the purposes of God, the movement into InGathering and Sanctuary. This season has been characterized by a new requirement for us to walk on a new platform of Faith functioning in the Miraculous and Illogical dimension. A key requirement for this season is the imperative that all of our families and individuals build strong platforms of personal spirituality upon which God will pivot as we move towards the Finish of His purpose.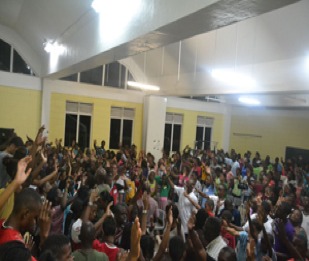 In this movement, God is declaring that our young people are significant. They must take their place and stand in personal maturity with the rest of the Congress in this season.
Our young people should prove themselves to be the warriors of purity and righteousness among their peers. All of this must be done with the understanding that the GGPE will be a day when all our personal efforts towards final maturity in Christ will be assembled together into a massive weapon in the hands of the Lord.
Dr. Woodroffe
The CYE is designed to accelerate the process of transformation and maturity in our young people. Young people from around the USA and Canada will be attending. It will be a beautiful blend of spiritual activation, the establishing of new life-long Kingdom advancing friendships and the building up of our young people in readiness to take their place as a core people group as we have moved beyond the GGPE.
We are highly expectant that this will be a significant encounter with the Lord for our young people. Our hearts are full of faith as we look forward to what God will accomplish in them. Please take the time to go through the information in this pack with the young person(s) in your care attending this Youth Encounter. Discuss relevant information and make this a time of strong agreement and partnership with this divine initiative and process.
Therefore, every saint in the Congress should be marching forward with a deep sense of responsibility for our corporate movement.
Each life is important.
Each decision made is important.
Dr. Woodroffe
CYE - Central North America
The CYE- CNA is the first for the region and there is a strong sense that God has ordained it for a time like this. It is the result of the mandate from the Lord to "build Core". The young in our Kingdom Communities are Core as we move forward towards the Finish of all things.
ENCOUNTER TEACHING TEAM
The Encounter content will be delivered by Oronde Smith and Osafo Fraser from Elijah Centre Nexus, Trinidad.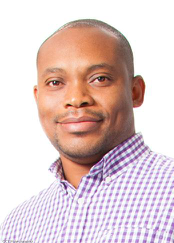 Oronde Smith
Oronde Smith is Sector leader in the GIS and an Authorized Congress Prophet. A Director within the Education & Human Development (EHD) sector, he works closely with the Global Director in the strategic development of Congress teaching initiatives and global delivery systems. He carries primary responsibility for the development of the C-WBN Development Institute (CDI) – the global division tasked with delivery of all C-WBN training & development program and is also a member of the Core Business Leaders (CBL) within Congress Corporate.
Oronde has been a member of Elijah Centre since 2004, serving within Hebron, and he is married to Natasha. They have two children: Rosh, who is nine years old, and Sophia who is five.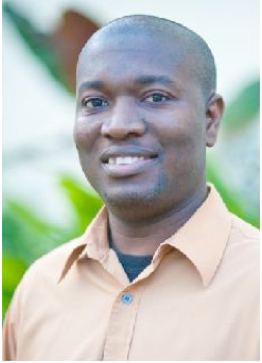 Osafo Fraser
Osafo Fraser is a Director in the Education and Human Development (EHD) Sector where he functions as the Program Coordinator of the BSM Program – a comprehensive course of study in Reformation doctrine – at the Core Centre in Trinidad and Tobago (T&T). He is also the chapter coordinator of the local BSM Alumni, the body of graduates of the BSM Program.
Osafo is a faithful member of Elijah Centre since 2001, and he also serves within Hebron and Hebron GPS, for males aged between 16-21. Osafo is married to Cherese, and they have three children: Josiah who is eleven, Jael who is nine, and Jeunice who is six.