Congratulations & Door to Door + Romance STIFF 2013

Wednesday, May 8, 2013 from 8:00 PM to 10:00 PM (PDT)
Event Details
Door to Door
Directed by Daniel Brockley
Runtime 18 minutes
Filmmaker Expected to Attend

"Door to Door" is a dark comedy about two door-to-door solicitors—a devout missionary and a master con-artist—and what happens when they make a bet about who can persuade more people to believe in Jesus.
Daniel Brockley is a writer, actor and filmmaker based in Seattle, WA. On stage he has been seen at ACT, Seattle Shakespeare Company, Willamette Repertory Theatre, Idaho Shakespeare Festival and many more. On screen he played Drew McAllister in the film Hit List, with Cuba Gooding Junior
Warning: This is not a film for kids. Strong language and mild sexual content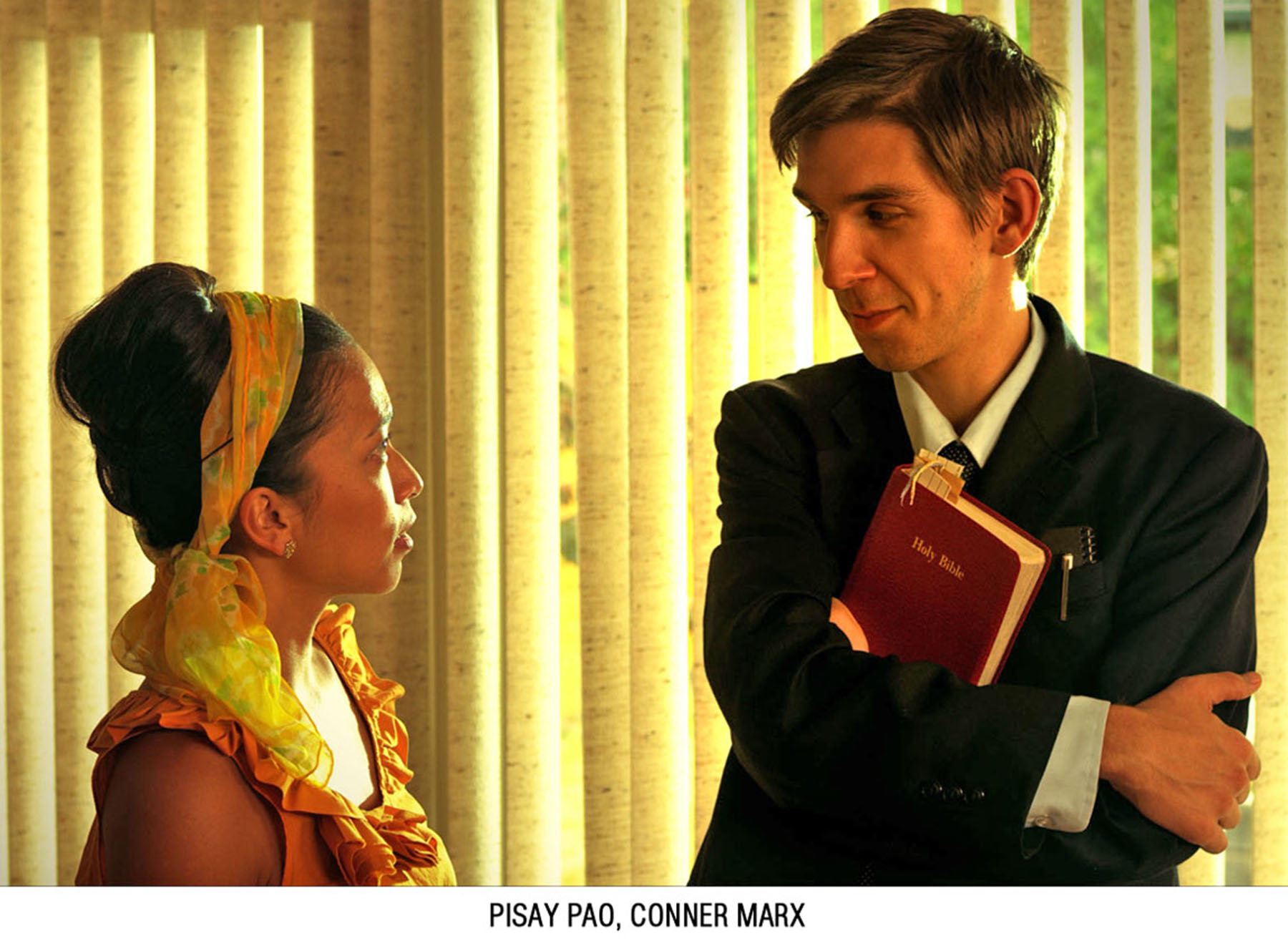 Romance
Directed by Andy Mingo
Runtime 26 minutes
Filmmaker Expected to Attend
From FIGHT CLUB author Chuck Palahniuk comes a love story for our time. After his girlfriend dies from cancer John finds himself overweight and thrust back into a hopeless world. When a girl who claims to be Britney Spears hits on him, he can't believe his luck. She looks like a supermodel and parties like Hollywood. The only reason she doesn't dump him for someone more attractive is he keeps the party rolling... or at least that's the story he's sticking with.
Warning: There is a scene in this film that may be offensive to everyone. The film is based from a story by Chuck Palahniuk after all.
Congratulations
Directed by Juan Carderelli & Eric Levy
Runtime 93 minutes
Filmmaker Expected to Attend
JIM and BRIDGET are on a road trip to visit Jim's mother on the anniversary of his father's death. Along the way, Jim proposes and Bridget says no. When they arrive at his mother's house, she showers them with congratulations. Caught up in the moment, they pretend to be engaged for the weekend, and find that the question of marriage may tear them apart.
 Congratulations features Brian Dietzen who currently can be seen on Navy NCIS, Abby Miller who is a current cast member on Justified (Ellen May) and Debra Jo Rupp played Kitty Forman on That 70's Show.
Congratulations completed production in the summer of 2012 by four friends who decided to make a movie about our society's ever-changing perception of marriage. The film is about a couple who disagrees with one another about what the truest expression of love is, with JIM believing that marriage equals happiness, and BRIDGET standing by her belief that saying "I do" will lead to a life of unfulfilled dreams.
We live in a time when people across the world are trying to define what marriage is, and this film seeks to explore how that undefined word "marriage" can tear two people apart, instead of bring them closer. When the "marriage-title" is no longer synonymous with life-long happiness, what happens to our long-held dreams of a white-picket fence and two children? What happens when the title becomes more important than the one you love?
We, as filmmakers, hope to spur debate among the viewers of this film. We hope for sides to be taken, and that a dialogue will ensue to help define the blurring lines between love, and marriage. Which defines which?
Warning: Drug usage, graphic depictions of sex, plenty of profanity. Definitely would be rated "R"
_
When & Where

Grand Illusion Cinema
1403 Northeast 50th Street
Seattle, WA 98105


Wednesday, May 8, 2013 from 8:00 PM to 10:00 PM (PDT)
Add to my calendar
Organizer
501(c)3 Non-Profit Art's Organization