Event Information
Location
Edenton Street United Methodist Church
228 West Edenton Street
Raleigh, NC 27603
Description
Confronting Racism in Preaching
Will Willimon will present his work on preaching and racism and challenge pastors to speak up about race, from his new book,Who Lynched Willie Earle? Preaching to Confront Racism. The book was published in March by Abingdon Press and has been excerpted in Sojourners, The Christian Century, and The Plow.
The take-aways :
*new understanding of racism as "America's Original Sin" (Jim Wallis)
* enthusiasm for thinking about race from a Christian perspective
*determination to speak up about racism and bias even if it makes predominately white congregations uneasy
*principles for preaching about race as a theological, biblical, church issue
Seminar Leader: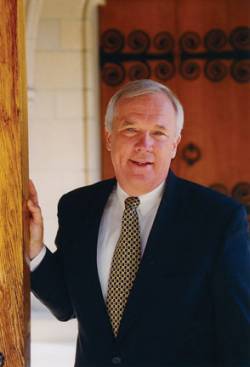 Will Willimon is a widely published author on ministry. His book, Pastor: Theology and Practice of Ministry, was revised and republished this year by Abingdon. It is used in dozens of seminaries around the country. He is also the author of Calling and Character: Clergy Ethics, and Clergy and Laity Burnout, also published by Abingdon. In March of 2017, Abingdon Press will release Will's new book, Who Lynched Willie Earle? Preaching to Confront Racism. He is a retired bishop (having served 800 churches and 600 clergy in the North Alabama Conference) and is now Professor of the Practice of Christian Ministry at Duke Divinity School. In 2013-2014, he was pastor of Duke Memorial UMC in Durham, NC.
Date and time
Location
Edenton Street United Methodist Church
228 West Edenton Street
Raleigh, NC 27603