Climate scientist Robert Kopp researches the past, present, and predicted sea levels along our coasts—and how society can prepare for them.
About this event
WEEKNIGHTS AT THE WAGNER: Confronting Coastal Risk in an Age of Rising Sea Levels an online lecture with Robert Kopp, Ph.D. of Rutgers University
Sea levels on the New Jersey coast rose twice as much as the global average in the last 100 years. Some coastal communities experience ten times as much tidal flooding as they did a half-century ago. Around the world, sea level is rising at an accelerating rate. The rate of global average sea-level rise today is roughly three times the average rate over the last century, which was itself already the fastest rate in at least three millennia. Professor Kopp will address four questions: What do scientists know about the drivers of sea-level change, globally and in our region? How have scientists pieced together the behavior of sea level over the past several millennia? What can scientists say about sea-level rise over the coming decades and centuries? And how can society manage the risks these changes are creating?
This lecture will take place on Zoom.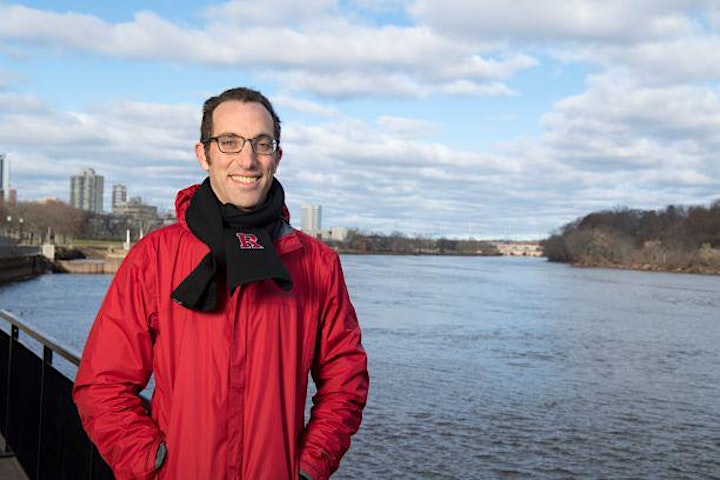 Robert Kopp, Ph.D. is a climate scientist who serves at Rutgers University as Director of the Rutgers Institute of Earth, Ocean & Atmospheric Sciences and as a professor in the Department of Earth & Planetary Sciences. He also co-directs Rutgers' transdisciplinary Coastal Climate Risk & Resilience (C2R2) initiative, which brings graduate students in the natural sciences, social sciences, engineering, and urban planning together with coastal stakeholders to tackle the challenges that climate change poses to the world's coastlines. He is a director of the Climate Impact Lab, a multi-institutional collaboration of more than two dozen economists, data scientists, climate scientists, and policy experts, working to bring Big Data approaches to the assessment of the economic risks of climate change. 
Professor Kopp's research focuses on understanding uncertainty in past and future climate change, with major emphases on sea-level change and on the interactions between physical climate change and the economy. He has authored over ninety scientific papers, as well as popular articles in venues including the New York Times. Professor Kopp is a lead author of the Intergovernmental Panel on Climate Change's forthcoming (2021) Sixth Assessment Report and of the U.S. Global Change Research Program's 2017 Fourth National Climate Assessment.
Professor Kopp received his Ph.D. in Geobiology from the California Institute of Technology and his undergraduate degree in Geophysical Sciences from the University of Chicago. He is a fellow of the American Geophysical Union, a past Leopold Leadership Fellow, and a recipient of the American Geophysical Union's James B. Macelwane medal.
Main image: "Skyline A.M., Seaside Heights, New Jersey." Margolies, John, photographer, 1978. Photograph. Retrieved from the Library of Congress, item 2017711844