Conflict Prevention and Resolution Forum: Reimagining Peace Processes: Applying Best Practices in Afghanistan

Tuesday, April 23, 2019 from 9:30 AM to 11:00 AM (EDT)
Event Details

---
Reimagining Peace Processes:
Applying Best Practices in Afghanistan
***This event has been rescheduled to a new date and location***
Tuesday April 23, 2019
9:30 to 11:00 am
Search for Common Ground
1730 Rhode Island Ave NW
12th Floor
Washington D.C. 20036
---
 Description:
It is clear after 17 years of war no side in Afghanistan can militarily defeat the other.  It will take a political solution not a military solution to build sustainable peace.  With the possibility of  U.S. troop withdrawal, peace talks have begun with the Taliban.  However, to date the talks are flawed at best and many of the findings from decades of work on support to peace processes has been completely ignored especially the need to include women.  From Northern Ireland to Colombia to South Sudan, past and recent peace efforts have repeatedly demonstrated inclusivity of diverse and representative voices is a crucial component of long-term peace.
Please join the Conflict Prevention and Resolution Forum  on April 23rd 9:30 to 11 am, as a panel of leading experts discuss how best to support the peace process ensuring an inclusive political settlement.
Speakers:
Javid Ahmad, fellow at the Atlantic Council and West Point; 
 Bahman Shahi, Afghan Fulbright Scholar at Eastern Mennonite University and youth civil society activist;
Johnny Walsh, Senior Program Officer, U.S. Institute of Peace.
 (Moderator) Uzra Zeya, new CEO and President of AfP
Refreshments will be served
Event Security:
Please note that photo ID will be required to enter the event. RSVPs are strongly encouraged to speed up event registration.
For disability accommodations, please contact saisevents@jhu.edu  or 202-999-3332 at least one week prior to the event.
---
About This Forum:
Since 1999, the Conflict Prevention and Resolution Forum (CPRF) has provided a monthly platform in Washington D.C. for highlighting innovative and constructive methods of conflict resolution. CPRF's goals are to (1) provide information from a wide variety of perspectives; (2) explore possible solutions to complex conflicts; and (3) provide a secure venue for stakeholders from various disciplines to engage in cross-sector and multi-track problem-solving. The CPRF is co-sponsored by a consortium of organizations that specialize in conflict resolution and/or public policy formulation.
CPRF MEMBER ORGANIZATIONS:
SEARCH FOR COMMON GROUND
ALLIANCE FOR PEACEBUILDING 
AMERICAN UNIVERSITY - International Peace and Conflict Resolution Program 
GEORGE MASON UNIVERSITY - School for Conflict Analysis and Resolution 
GEORGETOWN UNIVERSITY - Conflict Resolution Program 
JOHNS HOPKINS UNIVERSITY - Nitze School of Advanced International Studies - Conflict Management Program 
UNITED STATES INSTITUTE OF PEACE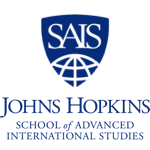 When & Where

Search for Common Ground
1730 Rhode Island Ave
12th Floor
Washington, DC 20036


Tuesday, April 23, 2019 from 9:30 AM to 11:00 AM (EDT)
Add to my calendar