Multiple Dates
CONFLICT MANAGEMENT MASTERY IN THE WORKPLACE
Description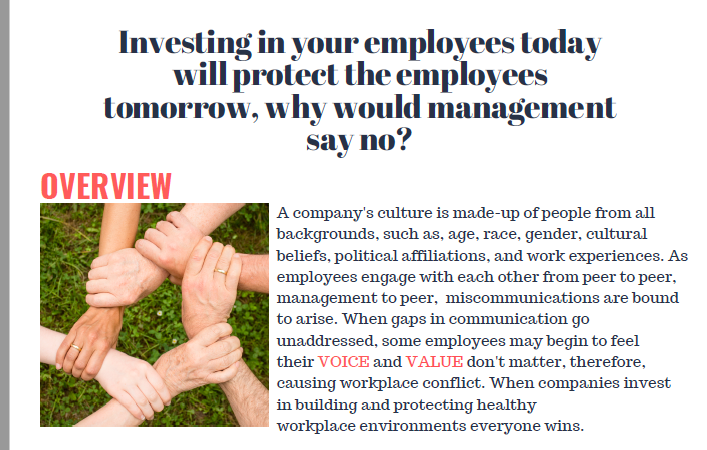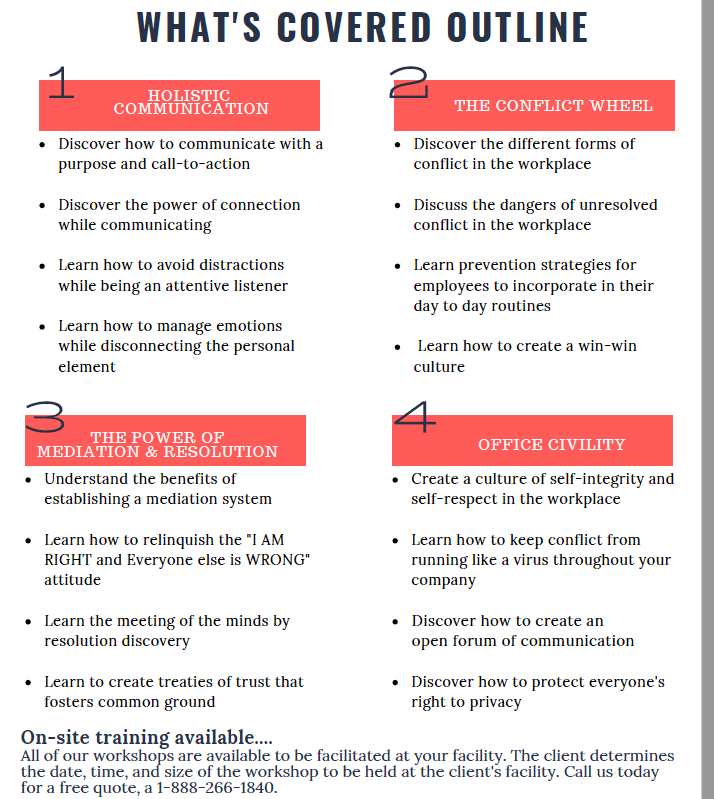 WHAT IS THE STRUCTURE:
The seminar is conducted in 1/2 day sessions from 9:00am - 2:00pm. Each participant will receive a workbook and a certificate of completion.
WHO SHOULD ATTEND:
The seminar will benefit men and women working in varies industries.
WHERE IS THE EVENT HELD:
The event is held at DMWi Consulting headquarters in Owings Mills, Md. Also, the seminar is available to be conducted your company's site.
WHY SHOULD I ATTEND:
Employees with the abiltiy to use communication tools to better interact with their peers is a win-win for the company.
WHAT IS THE INVESTMENT:
The cost to attend is $149 per person.
WHAT IS THE ROI (return on investment):
The ROI will be an increase in productivity, better work relations, and a harmonious work enviroment. In addition, employees will see the seminar as a way of management investing in the betterment of their employees