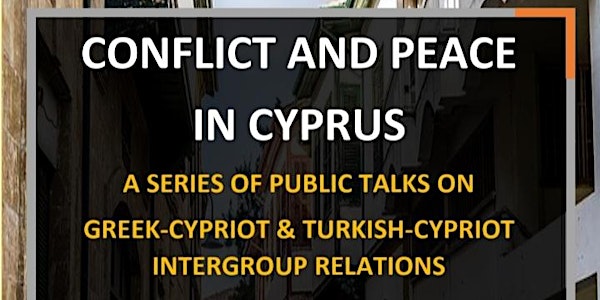 Conflict and Peace in Cyprus: A Series of Public Talks
Location
Home For Cooperation
28 Markou Drakou
1102 Nicosia
Cyprus
Sales Have Ended
Registrations are closed
We are sorry but the maximum capacity for the event has been reached. However, you can still watch our talks online using this link: https://stream.meet.google.com/stream/49170f10-dfcc-4634-a1f3-a5fd8b7a6902
An interdisciplinary event in Cyprus where scholars from the two communities would present their work on conflict and peace in Cyprus
About this event
Co-organised by the University of Reading and Near East University, this interdisciplinary event will bring together scholars from Linguistics, Education, Politics, Architecture, Psychology and Media who will present their recent research on conflict and peace in Cyprus. The event is funded by the British Academy and it is open to academics, students, practitioners, professionals and the general public.
The objectives of this event are:
To share with wider audiences empirical research on Greek-Cypriot and Turkish-Cypriot intercommunal relations.
To raise awareness about various social, educational, linguistic, psychological and political issues that are faced by the people who live in the two communities.
To offer a supportive forum where issues in relation to the conflict in Cyprus can be openly discussed.
To encourage people from the two communities to come together, get to know each other and interact in positive and constructive ways.
To come up with creative initiatives that can help build trust and promote peace in Cyprus.
The event will take place on the 3rd of June 2022 at the Home for Cooperation in Nicosia, Cyprus (Markou Drakou 28, Nicosia 1102).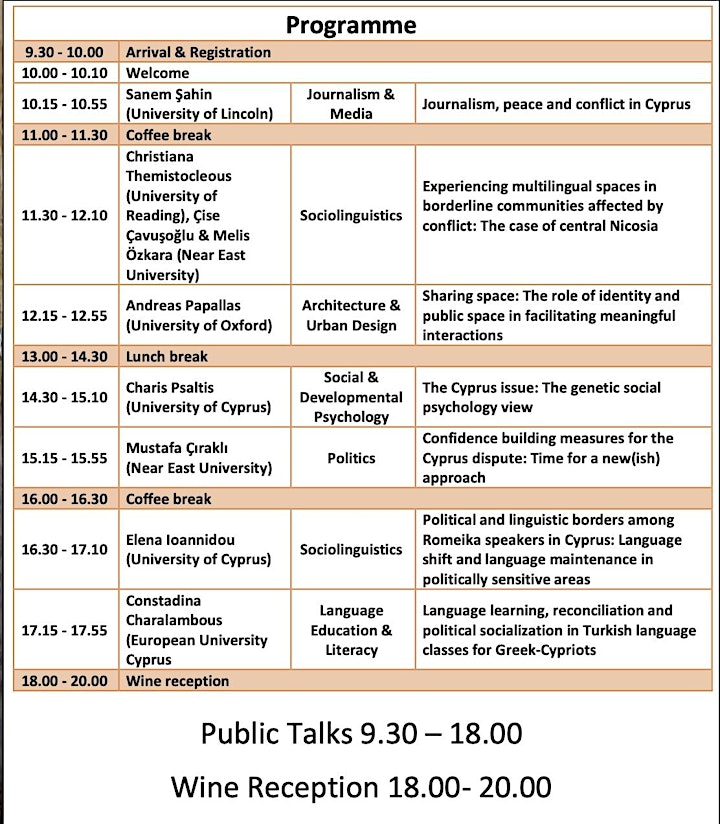 Registration
Participation is free and it includes coffee breaks with snacks during the day, and wine reception with finger food in the evening. Lunch can be purchased at the Home for Cooperation Café.
After popular demand, the event will now be hybrid, enabling participants to either attend physically at the Home for Cooperation or online via Google Meet. More information about how to attend online will be provided after registration.
For both online and on-site attendance, registration via Eventbrite is required.
**Please note that limited spaces are available for physical participation at the Home for Cooperation**.  
For more information, please contact:
Melis Özkara at: melis.ozkara@neu.edu.tr
We are looking forward to seeing you!
Best wishes,
Christiana Themistocleous (University of Reading)
Çise Çavuşoğlu (Near East University)
Melis Özkara (Near East University)