Confidently Use Homeopathy In The Home
Description
Discover new ways you can easily help support your family's health with homeopathy at home.
Having children sick takes it's toll on the family and mum too. Some seasons can feel like you are on the merry-go-round of cold and flu bugs. It can be exhausting as our children build their immune systems. As we enter Spring and Summer we have hayfever to deal with as well.
Maybe you have an accident-prone child and you wish you knew how to easily soothe those bumps, bruises, cuts, and grazes. With Homeopathy you can easily and quickly support the body's natural ability to heal and to stay strong.
Homeopathy has the tools to help your family stay in balance and healthy no matter what the season. It can be so easy to soothe and ease anxieties, all from the comfort of your own home when you have the knowledge of how and what homeopathic remedies can do.
This Seminar Is For You If...
You are interested in using homeopathy to help yourself and your family's health but are new to this form of health support

You have a few basic remedies at home but keep forgetting to use them or have a sneaking suspicion you are not using them as effectively as you could be

You love using homeopathy but want to expand your repertoire of remedies and knowledge

You know enough to pick out a remedy but get lost on how often to repeat the dose and to slow down or stop giving the remedy.
Learn how to optimize your health and wellbeing.
In this seminar, Lee-Anne McCall from The Healing Haven Homeopathic Dispensary will show you some great tips and tools to use when you or your child are unwell. You will learn...
The basic remedies that everyone should have at home

When to use homeopathy and how often to repeat the remedy for best success

The key indicators of the remedies for both adults and children

How to choose the right remedy

How to know when you need to change the remedy or stop dosing
Discover The Unique Mix Of Remedies That Best Fit Your Family
The seminar will finish with Lee-Anne personally working with each attendee in a group format to make sure your home kit is tailored to your family's requirements and you know how to use them.
For this reason, the seminar is limited to 15-20 attendees. There will be notes to take home and tea and coffee will be provided.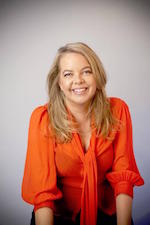 Lee-Anne McCall DipHom(NZ) RCHom
Lee-Anne has been teaching her clients from her clinic how to use homeopathy at home for the last 10 years. She runs a busy practice in Ellerslie where she loves helping people on their journey to health and wholeness. She also teaches regularly at the Auckland and Tauranga campuses of the College of Natural Health and Homeopathy. Lee-Anne has had articles published in the New Zealand Journal of Natural Medicine and is passionate about empowering mother's in the home with homeopathy.
New Workshop Location
This year we have the pleasure of holding our workshops at the NZ Homeopathic Society in Mt Eden Rd, Auckland. This is a fabulous resource. You can choose to become an online member of the Homeopathic Society at the time of purchase. This will allow you access to their homeopathic lending library where you can borrow books in the future to support your homeopathic journey at home.