Description
Would you like to improve your speaking skills?
Do you want to increase your confidence when standing in front of an audience at work?
Do you want to increase the impact of your presentations?
Would you like the opportunity to get one to one mentoring for your speech writing from an experienced speaker?
Let me help you transform your public speaking fears into confidence and poise in just a few hours.
Speaking Poise is running an intensive training course to improve your public speaking skills in a small group of up to 8 people. Here attendees will learn about different aspects of public speaking and will be supported by a mentor along the way. Designed for beginners and experienced speakers, this series of educational workshops covers a number of topics that play an important part in successful communication, including the following:
• Selecting s speech topic
• Thinking on your feet
• Crafting remarkable speeches
• Speech organisation
• Delivering great presentation
• Banishing your speaking fears
• Speaking up
• Evaluating with full competence
• Blooming in confidence
• Speaking with your body
• Vocal Variety
• Interacting with an audience
• Giving better interviews
• Feeling energised on stage
• Developing an unique speaking style
The group is limited to a maximum of 8 attendees, each of whom will also be mentored on 1 to 1 basis. Every attendee will have opportunity to write, deliver and get feedback for 3-4 speeches. Each evening's session will follow the same format: including education sessions, impromptu speaking, speech construction, speech delivery, feedback and fun exercises. If you would like to have your speech filmed, please bring a suitable camera/phone. Certificates of completion will be provided.
Participants will gain valuable experience in:
• Public speaking
• Evaluating
• Effective listening
• Impromptu speaking
SCHEDULE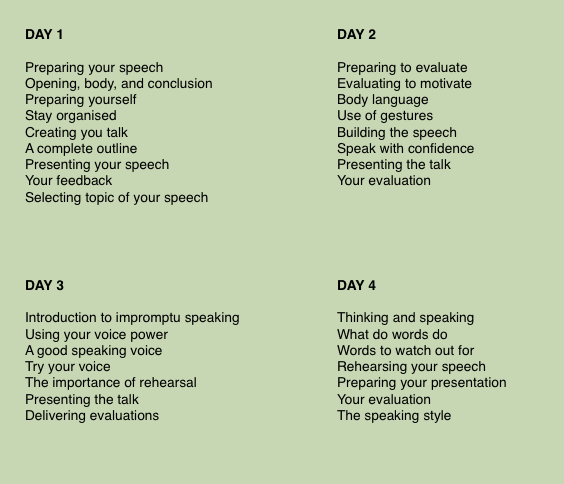 DELIVERING SPEECHES & EVALUATIONS
You will be delivering 5 min speeches that we will work on, 3 min evaluation and 2 min impromptu speeches.
* Have a speech to try out? Bring it in! We will help you increase the impact of your presentation.
* We can video your speech. If you would like to have your speech filmed, please bring a suitable camera/phone.
After the meetings we can socialise in the pub located next to the hotel:
THE SWAN
66 Bayswater Road
CERTIFICATES
On a completion you will receive a certificate.
ANY QUESTIONS?
---
DATES
07/03/18
21/03/18
11/04/18
25/04/18
TIME
7:00 pm - 9:00 pm
LOCATION
Number 63 Hotel, 63 Bayswater Road, London W2 3PH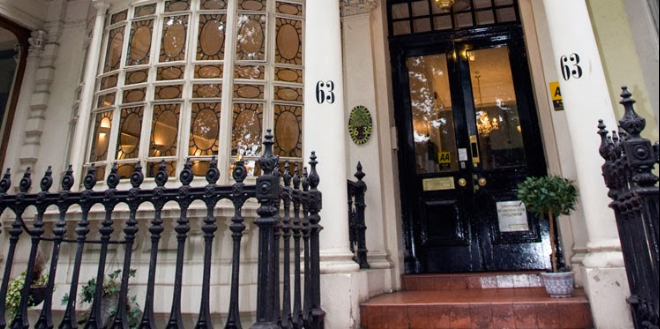 Hotel is overlooking Hyde Park
1 minute from Lancaster Gate underground station
Pay and display parking is around the corner
COST
£199 EARLY BIRD
£280 NORMAL PRICE
Price includes 4 hours on the phone mentoring.
Introduce a friend and get 10% off.
20% off an advanced course.
MONEY BACK GUARANTEE

Don't wait and book now!
There are only few spaces left.
To register please email: kasia.cheli@gmail.com
SUCCESS STORIES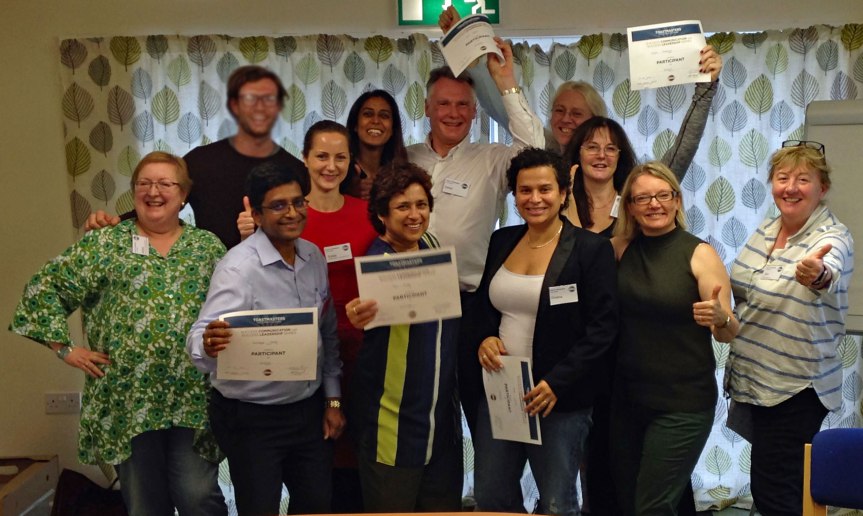 Each and every one of the attendees had a look of a terror on their face at first. This photo was taken soon after the last session. Come and experience this transformation for yourself!