Description
Note:
This event is organized for women by women, trans inclusive, but all genders are welcome. If you don't identify as female, and want to join in, please bring along someone who does. Our goal is to get more women to be confident in their programming skills.
Schedule
Intro to JavaScript: from variables to manipulating the DOM
9:00 am - 12:30 pm
JavaScript variables, conditionals, functions and language basics
Objects, methods and properties
DOM manipulation
Lunch
12:30 - 1:30 pm
Using JQuery
1:30 - 5:00 pm
jQuery Fundamentals
New jQuery Plugins You can Use
Fun with jQuery: work with Restful Web Services, OData
Favorite Movie Demo Walk Through
Trainers:
Estelle Weyl
Blog: http://www.standardista.com
Estelle is a freelance developer, author, speaker and trainer with over 10 years of experience programming JavaScript, CSS and HTML.
Doris Chen
Blog: http://blogs.msdn.com/b/dorischen
Doris is a Developer Evangelist at Microsoft with over 15 years of experience in the software industry of web technologies specializing in jQuery, HTML5, Java and other web tier technology.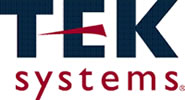 Thanks to TEKSystems for sponsoring breakfast.




Thanks to O'Reilly, a lucky winner will receive a ticket to FluentConf (where Estelle will be presenting)

Thanks to Geekli.st for helping with lunch and some schwag for the raffle.



Thanks to AWE.SM for keeping us caffeinated.


Thanks to WordNik for helping sponsor the event

Get to know Doris and learn more about HTML5