Description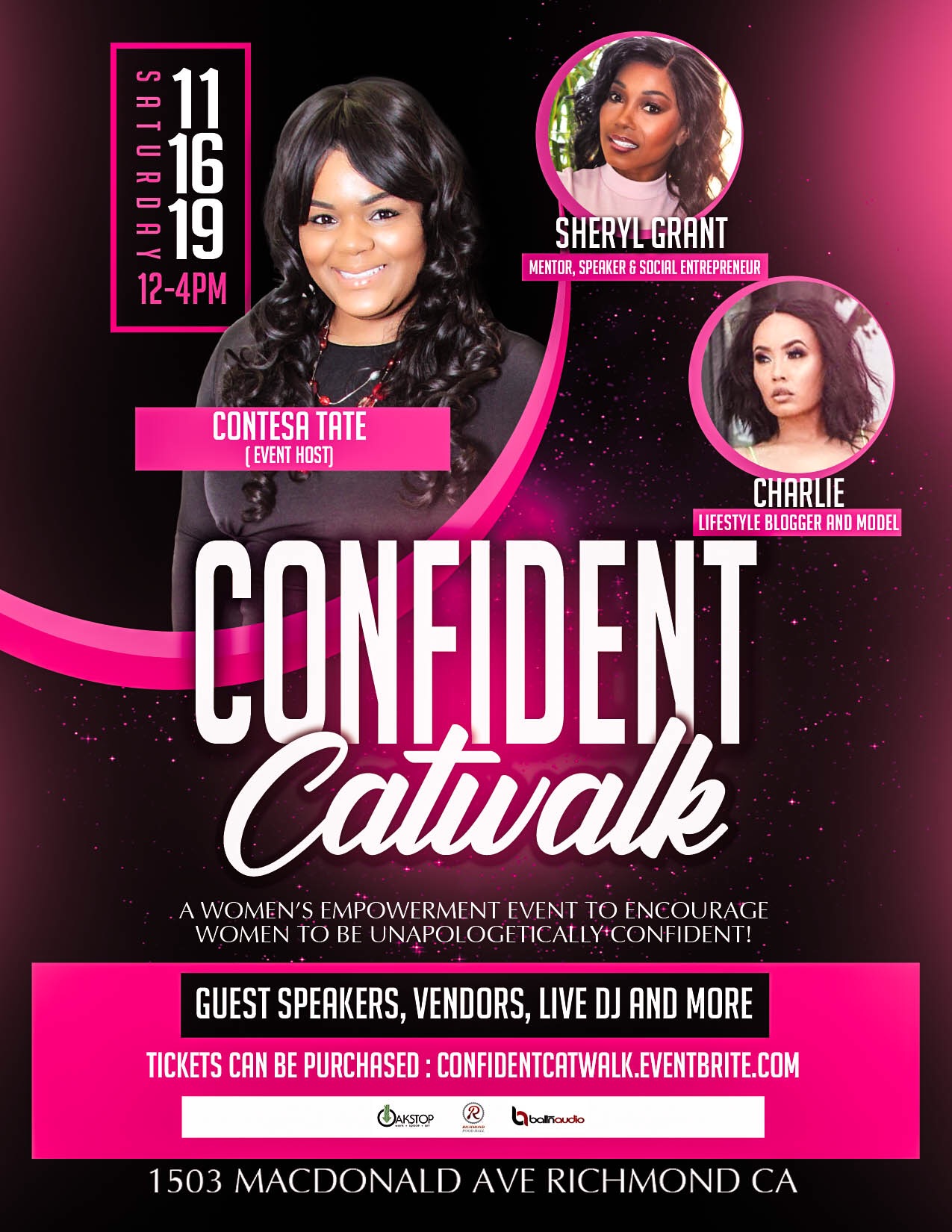 Sisters it's time to Refocus, Recharge and Rededicate ourselves to being Unapologetically Confident!
Come join me, Contesa Tate, for my 1st ever Confident Catwalk event! This is a women's empowerment event to encourage women to be Unapologetically Confident while learning how to successfully walk in HER purpose!
This event will feature an empowerment speech by the world renowned Mentor, Speaker and Social Entrepreneur, Sheryl Grant!
We wouldn't be complete without an actual Catwalk, which will be graced by the Celebrity Model and Lifestyle Blogger, Charlie, who will teach our women how to strut and Power Pose with Purpose!
Come enjoy some hot music on the ones and twos by the talented DJ Sticky and come shop and support the showcasing of our awesome Female Led Vendors!

Last but not least, join me in a birthday toast at the end of the program.
This is an event that you don't want to miss!
See you soon Sisters!!!!
Sponsored by: Oakstop, Richmond Food Hall and Balln Audio