Confidence Unbridled-Enhancing Relationships Through Connecting with Horses...
Description
Confidence Unbridled
Enhancing Healthy Relationship Skills through Connecting with Horses

A Fun Interactive Playshop with Lila Harding, Mater PerformanceMindset Coach, and Equine Behavior Guide
---
Event Details:

Date: Sign up for our Waiting List, (Or with 6 participants, book a private closed workshop - Call to schedule)
Time: 10 AM - 4 PM
Cost: $225pp (This event is limited to 6 participants hands-on experience)
---
No previous horse experience required. Much of our class will rely on the interplay and feedback received through interacting with horses on the ground.
Modern brain science confirms that the act of practicing skills of connection, rapport assertiveness, boundaries and play through body language, changes the way our brains work, influencing how we feel about ourselves and how we are experienced by others.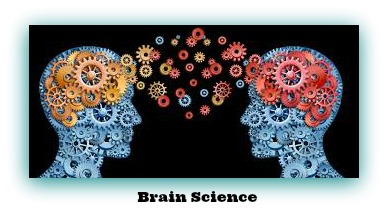 Having Self-Confidence leads to:
Trust in self when making a decision

Comfort in making requests and setting boundaries

Access to your values likes and dislikes

An ability to say NO effectively

Knowing how to use your voice and ask for what you want

More happiness and peace
Join us to interact with horses safely in a natural setting where their curious nature will awaken your childlike wonder and reacquaint you with your authentic self, where confidence lives. Horses are attuned and present to their environment which makes them great teachers of personal and situational awareness.
Working with their instinctive tendencies helps us wake-up our senses and evolve our interpersonal skills. This awakened understanding will transform your relationships and your life.
Reboot your Inner Guidance System while having fun learning to:
Connect with your inner knowing

Build situational awareness and trust in your gut brain

Chose a joyful path

Engage powerfully in relationships and life
This transformative experience is about changing the way we feel, act and behave in response to what life is offering.
---
Your Guide:
Lila Harding, is a well-seasoned instigator and facilitator of play and a passionate transformational guide in the field of well-being and aliveness. She offers her own unique brand of inspirational motivation and support for people embracing intentional change that her clients continue to rave about.
For over 25 years Lila has been teaching, training, and facilitating people on how to thrive step into to their own power. Her background in holistic health, body-centered therapies and dance combined with her broad experience in results-based high-performance coaching and neural linguistic programming offers a foundational platform where miracles can happen and life becomes an adventure. A lifelong equestrian and seasoned horse trainer, Lila incorporated horses as teaching partners into her programs in 2001 and loves the freedom and power they inspire.