Description
Tip Jones' Signature Workshop, "Confidence University: How to Succeed at Anything" is LIVE in Charlotte, NC on Saturday, October 17, 2015! This is a HALF DAY interactive, energy-packed workshop.
You will:

Discover what's standing between you and your success

Learn techniques that will transform how you see yourself and your future

Learn 10 significant activities successful people practice daily and how to add them to your life

and so much more!
ATTENTION!!!
Location Change:
Confidence U - CHARLOTTE will take place at:
Courtyard Charlotte University Research Park
333 West W.T. Harris Blvd
Charlotte , NC 28262
---
Here's what attendees had to say at the workshop in Orlando, Florida: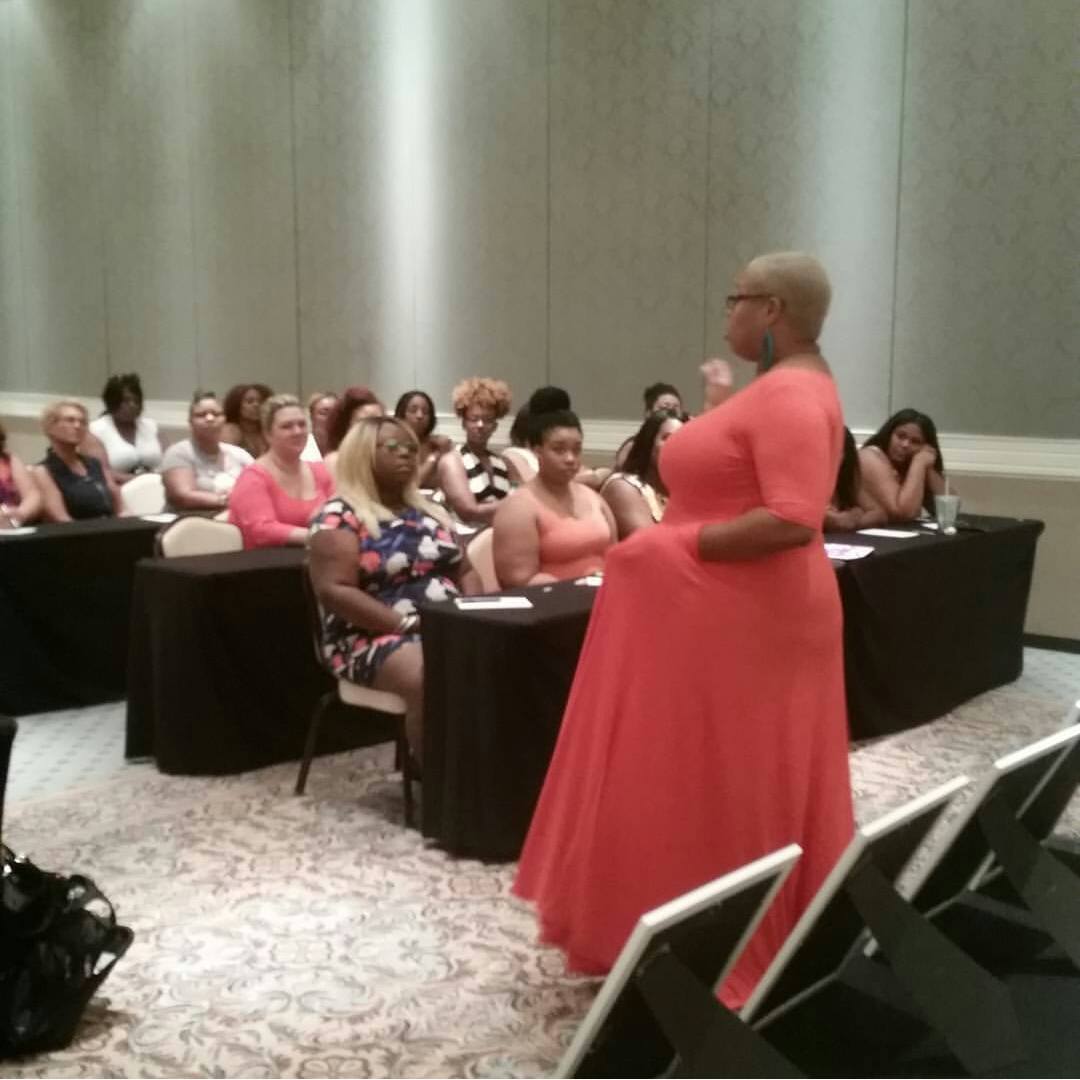 "It was a great workshop that made me reevaluate my priorities and helped me focus on decisions I needed to make." - Sheli L.
"It was a fantastic workshop! Very powerful and not one dull moment. Great job!" - Rasha K.
"This was such a blessing to all of us. It was the climax of the (Curve Nation Expo) weekend. #realtalk I look forward to meeting and working with you. Your session really was food for thought. I caught all the gems I needed." - Shahidah
"This was not your average workshop; as this is not your average woman. Tip Jones created and emotional environment safe enough to bring tears to the room; not "boo hoo just because" tears, but feeling real feelings and feeling for one another "empathy-based" tears. I am so, so, so glad I attended and I would be there if she had wall-painting tips for Heaven's sake! - Asia M.
"I immensely enjoyed the seminar. I learned quite a bit even in the short period of time. I look forward to working with you." - Desiree F.
"Best workshop for spiritual growth and beyond!" - Takeyla R.
"When I say I really enjoyed!!!!!!! Thank you. Thank you. Thank you." - EndlessDesignsMUA
"Thanks, Tip Jones, for helping me break through that (fear) barrier." - Co-owner of Kelly Reed's Boutique