Event Information
Location
Velvet Lounge Chicago
67 East Cermak Road
Chicago, IL 60616
Description
Join Media Maven Worldwide, for her Chicago Launch of her book "Confessions of A Media Maven"!
Come slayed. Enjoy the Dope Atmosphere. Readings, Signing and so much at The Confessions of A Media Maven Book Signing Soiree n Chicago! Hosted by Cabryl Chats and we're Featuring AnalogSoul!
***Enter to WIN an opportunity to "Pay It Forward" with an autographed BOOK THAT YOU CAN PASS ONTO SOMEONE ELSE!
Oh.....did we mention, its FREE!
Spaces are limited. So hold your spot NOW!
And...we are coming to a city near you! If you would like to invite Ericka Porter MBA to your next event, email us at confessionsofanib@gmail.com! She loves sharing!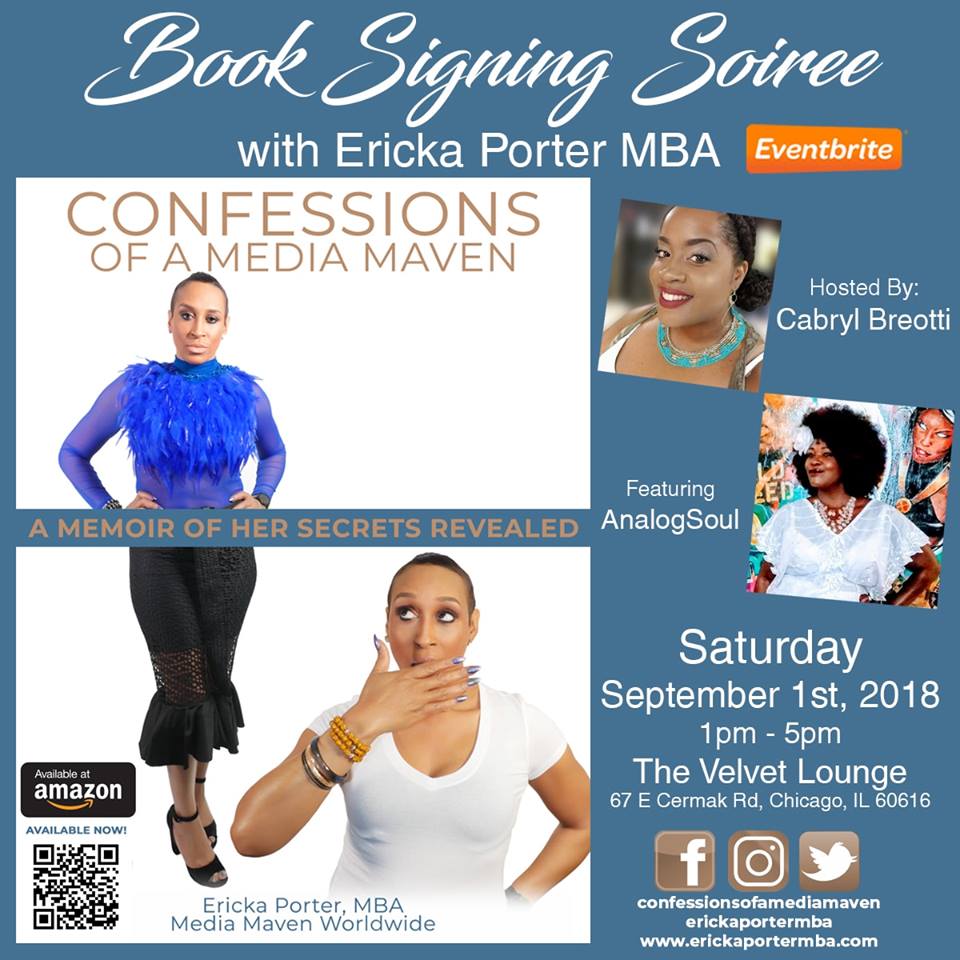 Date and Time
Location
Velvet Lounge Chicago
67 East Cermak Road
Chicago, IL 60616