Actions and Detail Panel
Conference: Your Personality through Enneagrams
Fri, March 24, 2017, 7:00 PM – 9:00 PM CET
Description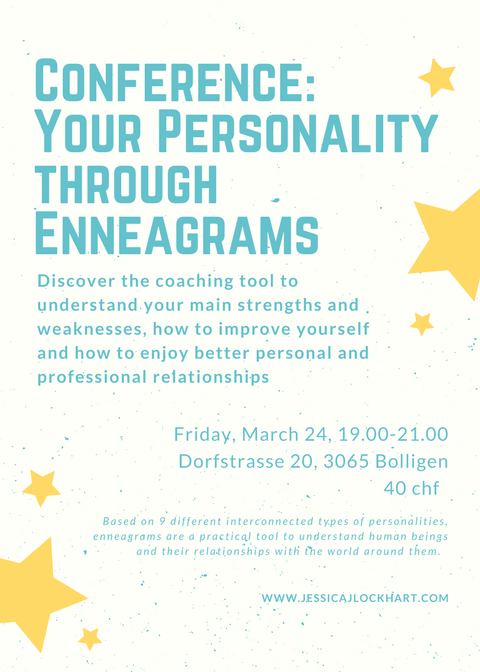 This humanology conference will present the theoretical basis for Enneagrams, their application, their operation and their contents.
The Enneagram of Personality, or simply the Enneagram, is a model of human personality which is principally understood and taught as a typology of nine interconnected personality types. Enneagrams help us classify personalities and are used by some as a personal growth tool. The system describes 9 different types of personalities and their relationshiops. The basic idea behind Enneagrams is that there are 9 archetypical types and that each has its strategies to relate to the external world, although the different types can sometimes be integrated into others. That is, an archetypical personality can approach or distance itself from other types, depending on its level of frustration or proactivity.

At the end of the conference, those who so wish to, can stay to complete their Enneagram forms and have their type defined. Their results will be sent to them via email within the following week. Price for the Enneagram and its interpretation: 40 chf.