Conference on Public Pension and Sovereign Funds
Event Information
Location
The Italian Academy, Columbia University
1161 Amsterdam Avenue
New York, NY 10027
Description
Note: Registration for this conference is now closed, although we will be accepting walk-ins. We look forward to seeing everyone on Thursday, November 21.


Conference on Public Pension and Sovereign Funds
Thursday, November 21, 2019 | 1:00 - 5:20 p.m.
The Italian Academy, Columbia University
(1161 Amsterdam Avenue, New York, NY 10027)

This is the fourth annual conference of the Program on Public Pension and Sovereign Funds (PPPSF) at the Center on Japanese Economy and Business (CJEB), Columbia Business School. PPPSF was established at CJEB under the guidance of Professor Takatoshi Ito to examine and conduct extensive research on how public pension funds and sovereign wealth funds should be structured, both in portfolio and governance. For more information about PPPSF, including its Working Paper Series, please visit its

website

.


You can find the current agenda for the conference here.
Keynotes: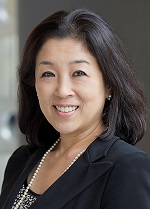 ESG in Public Pension and Sovereign Wealth Funds
Keiko Honda
Former Executive Vice President and Former Chief Executive Officer
Multilateral Investment Guarantee Agency (MIGA);
Incoming Adjunct Senior Research Scholar and Adjunct Professor, School of International and Public Affairs (SIPA), Columbia University (As of January 2020)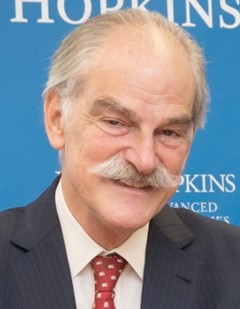 Key Requirements for Sustaining the Global Expansion
John Lipsky
Peter G. Peterson Distinguished Scholar
Henry A. Kissinger Center for Global Affairs
Johns Hopkins University
ESG Investment: Will It Make Returns Higher?

The Macroeconomic Environment: How Long Will Low Interest Rates Continue?
Other participants include:
Patrick Bolton, Barbara and David Zalaznick Professor of Business, Columbia Business School

Gauti B. Eggertsson, Professor of Economics, Brown University
Takatoshi Ito, Professor, SIPA, Columbia University; Director, Program on Public Pension and Sovereign Funds, CJEB
Patricia Mosser, Director, MPA Program in Economic Policy Management; Senior Research Scholar, SIPA, Columbia University
Koji Nakamura, General Manager for the Americas, Bank of Japan
Eric Ngiam, Senior Vice President, GIC Asset Management
Hugh Patrick, Chairman, CJEB, Columbia Business School
Lukasz Pomorski, Managing Director, AQR Capital
Sudhir Rajkumar, Representative of the Secretary-General (RSG) for UN Pension Fund Investments
Maria Vassalou, PhD,

Chief Investment Officer, VASSALOU C∆PIT∆L MANAGEMENT
Advance registration is required.


Videotaping prohibited.

Reporting will be according to

Chatham House rules

; no direct attribution.

Your presence at this event indicates your willingness to appear in any photos as produced by CJEB. If this is an issue, please let us know. Thank you.
Contact: cjeb@columbia.edu
Date and time
Location
The Italian Academy, Columbia University
1161 Amsterdam Avenue
New York, NY 10027