Conference on Contemporary Issues of Religion in America: Discussing, Dissecting and Destroying Islamophobia

Saturday, November 14, 2015 from 9:00 AM to 4:00 PM (EST)
Event Details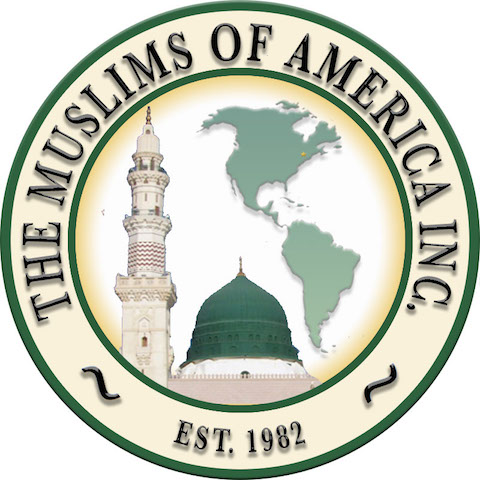 Greetings,
The Muslims of America, Inc., is happy to announce its inaugural conference, "Contemporary Issues of Religion in America: Discussing, Dissecting and Destroying Islamophobia", to be held in the Albany, New York area at the Muslim Community Center of the Capital District, 21 Lansing Rd N., Schenectady, NY 12304. 
Doors open at 9:00am for a continental networking breakfast. Join our exciting panel discussions at 10:00am with world renowned speakers:
Hon. K. Hussein Adams, Chief Executive-  The Muslims of America, Inc.

Tahirah Amatul-Wadud, Esq.- Event Organizer, General Counsel, The Muslims of America, Inc.

Dawud Walid- Executive Director CAIR (Michigan Chapter)

Bineta Diop- Founder & Executive Director, SAMATATA Foundation

Imraan Siddiqi- Executive Director CAIR (Arizona Chapter)

Atif Qarni- Former Candidate Virginia General Assembly, Teacher and former U.S. Marine Corp Reservist

Tahirah H. Clark, Esq.- Legal Counsel, The Muslims of America, Inc.

Julia Reischel- Editor, Watershed Post

Sayeed Shakir- Interfaith Activist, Children of Abraham

M. Ahmad Person Qadree- Interfaith Activist, United Muslim Christian Forum

Muhammad Matthew Gardner, Director Public Relations, The Muslims of America, Inc.

Maleika Jones- Social Justice and Interfaith Advocate, Alaska

Glenn Hatch- President, United African American Alliance

Benta Sabeeha Abdul Matin- Political Science Student, Binghamton University
Primary Discussion topics include: 
The war on Muslim youth: lead by a panel of high school and college students, we will hear accounts of Islamophobia in education and how to respond effectively. A special address on the prevention of radicalization of youth is a "can't miss".
Islamophobia in politics: responding to the wave of anti-Islamic rhetoric in presidential and local campaigns and legislation we will learn from experts about what drives politicians to say what they say.
Community, inter-faith and intra-faith activism against Islamophobia: sharing experiences and exploring how to promote unity amongst social justice activists, advocacy groups, and Muslim communities.
We ask that you share this exciting event with colleagues, friends and youth in your lives. A certificate of attendance will be provided upon request.  RSVP today.
MEDIA/PRESS
To apply for a Press Pass and complimentary Media Ticket, please complete the following form: http://goo.gl/forms/mjf2cmrquj
Sincerely,
The Muslims of America, Inc.
www.TMOAmerica.org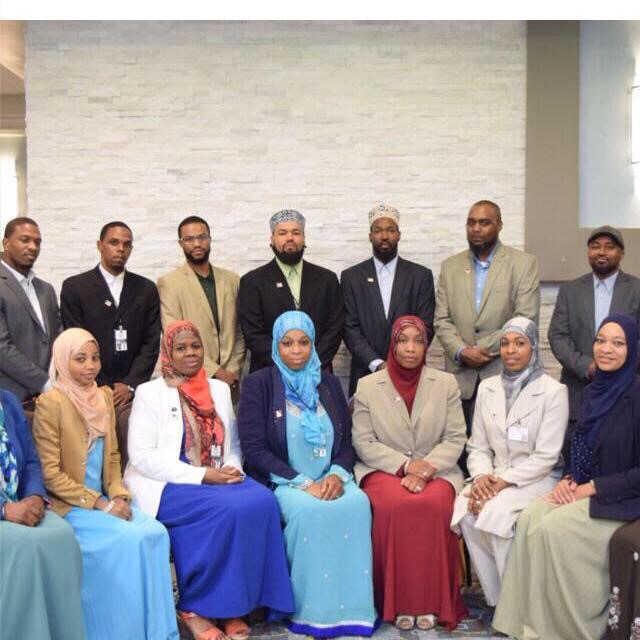 EVENT DETAILS
After years of exposing the roots of Islamophobia, the threat and real identity of ISIS, and engaging in global advocacy to bring Islamophobia to the forefront, The Muslims of America experienced its own real-life threat in the Spring of 2015 which made the fight against evil even more personal. Its congregation of Sunni Muslims, predominately African American, in an upstate New York hamlet known as Holy Islamberg, was the target of a foiled Islamophobic terror plot by a right wing domestic extremist named Robert Doggart of Tennessee, according to FBI officials.  The story received no media coverage for more than one month. The government issued no statement and America was in the dark.  It was only when residents of H. Islamberg began their own grassroots campaign to bring the matter to the American public did the story make headlines.  The news spread and the case gained attention internationally thanks in part to social media and other determined activists and journalists who investigated for themselves.
Thrust into the spotlight, the small community has been featured on various, radio and television programs and print media.  Its congregants have spoken at national conferences on Islamophobia and xenophobia. This conference honors all who have suffered Islamophobia.  The conference will bring together activists, lawyers, advocates, journalists, scholars, educators to examine, among other things, the root causes of Islamophobia, media bias, the war on Muslim children, Islamophobic policies and trends and ways to expose and combat it.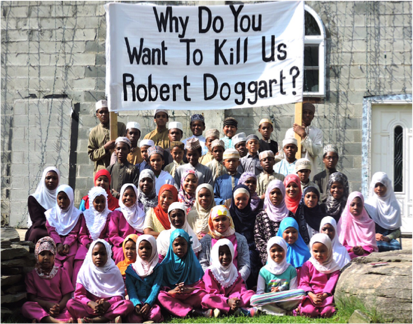 (Photo: (New York) The innocent children of Islamberg asked, "Why do you want to kill us Robert Doggart?", in response to the murderous plot to destroy their mosque and school. President Obama viewed the photo during the annual White House Iftar.)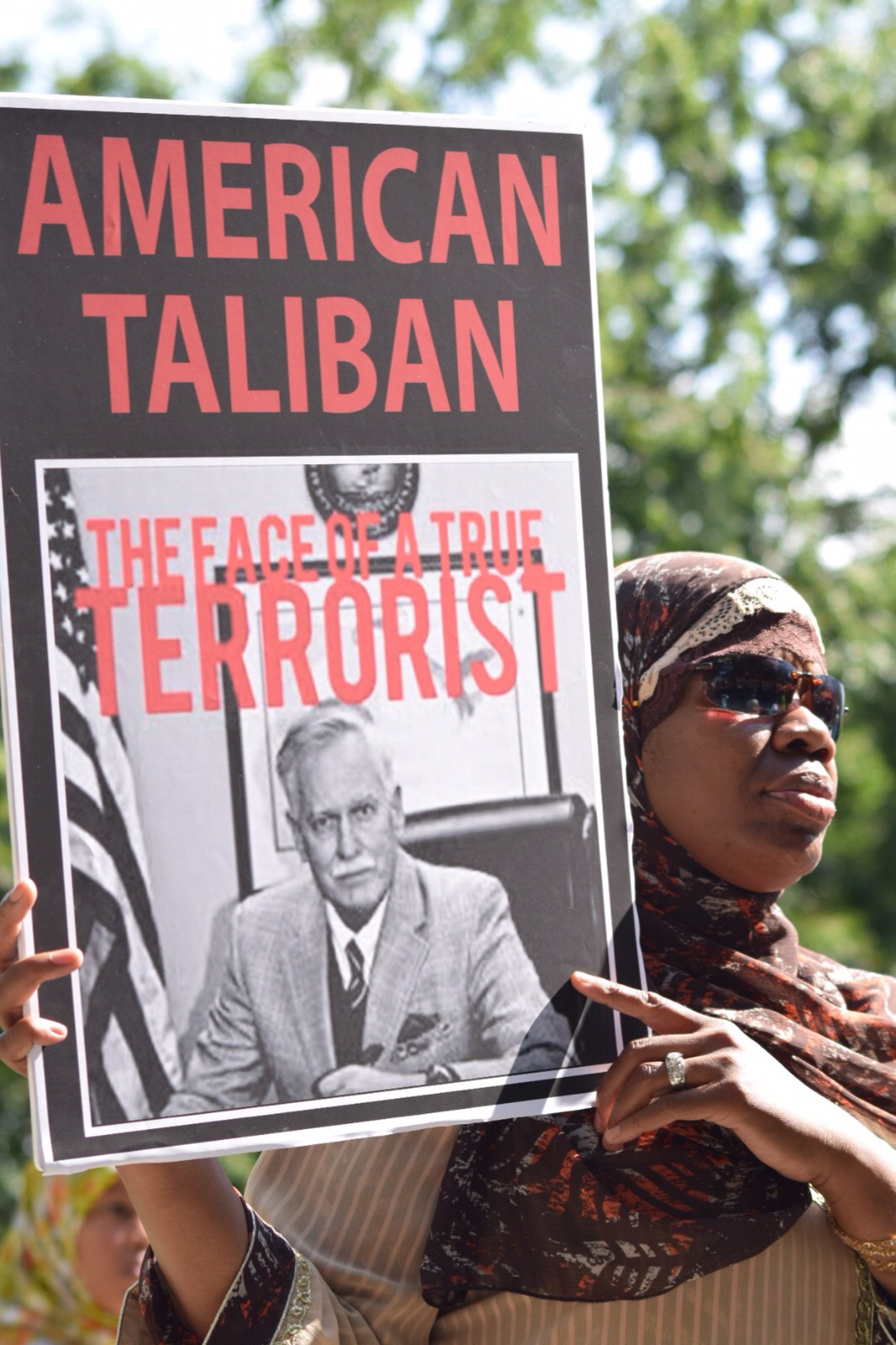 (Photo: (Tennessee) The Muslims of America rallied outside to demand stiffer charges for Doggart, who was released to house arrest. No terrorism or hate charges have been brought to date.
(Photo: (New York) Chief Executive of The Muslims of America, Hon. K. Hussein Adams, delivers press statement concerning the Doggart plot against the community of Islamberg.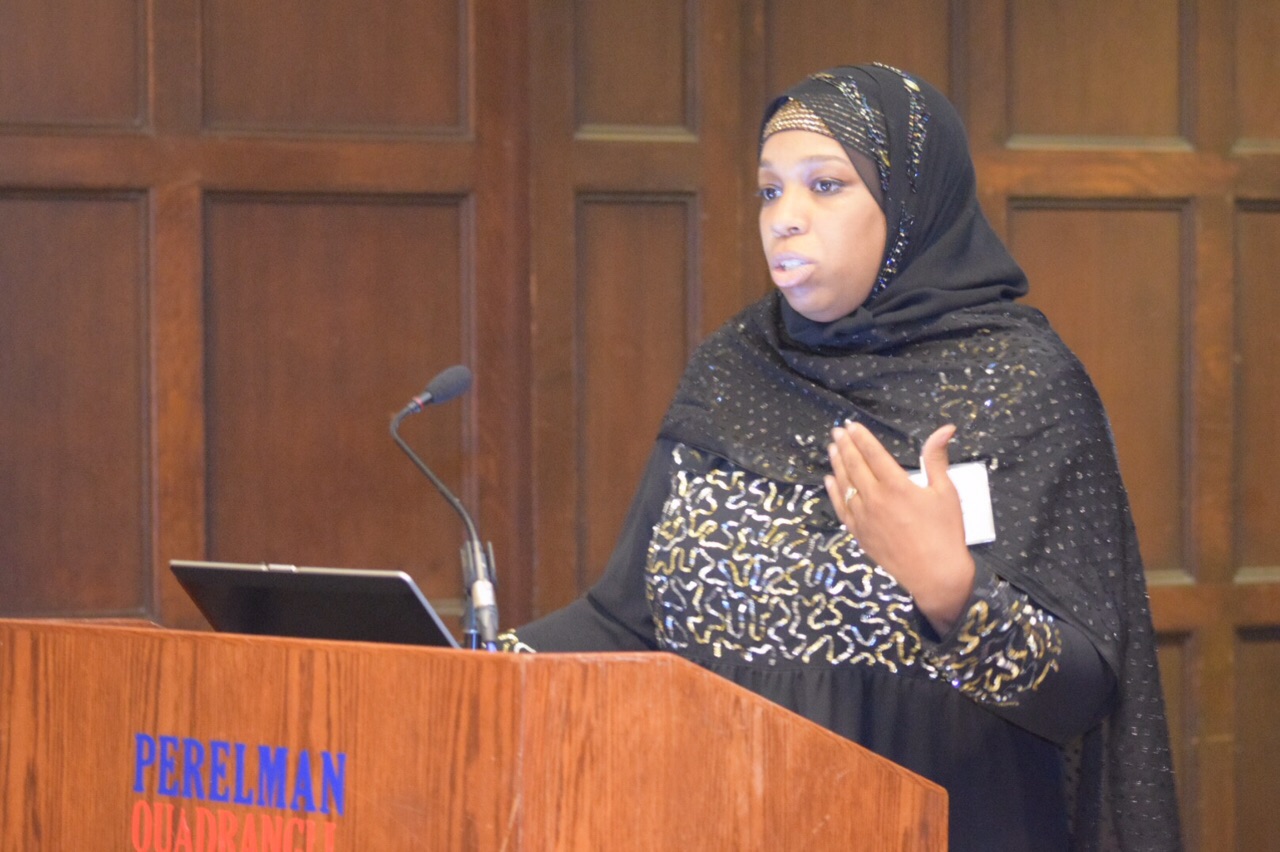 (Photo: (Philadelphia) Attorney Tahirah Amatul-Wadud, legal counsel for The Muslims of America, Inc., delivers TMOA's "Statement on Issues of Race in the United States".)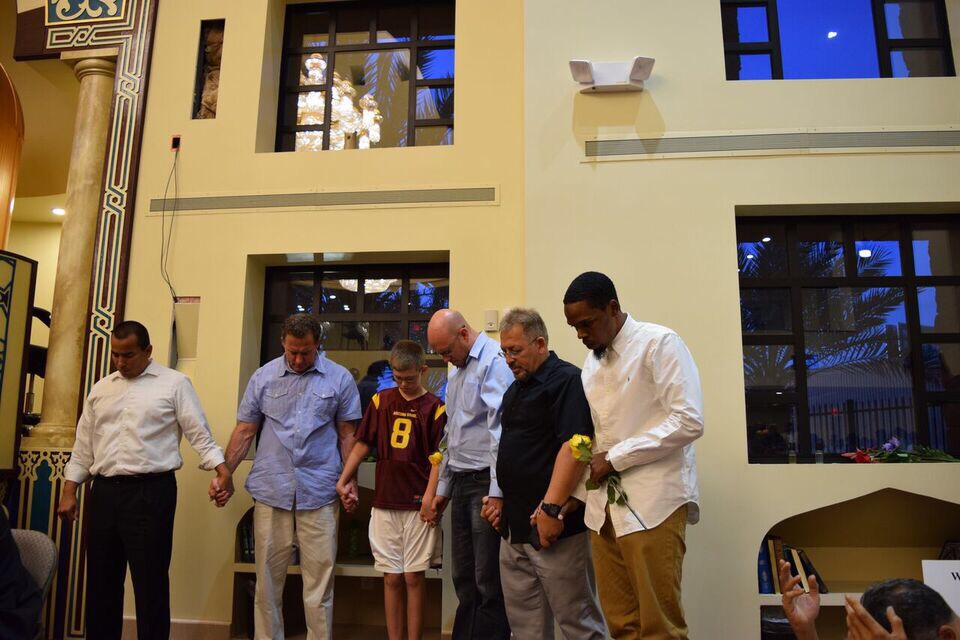 (Photo: (Arizona) Representatives of The Muslims of America, Inc., visit #PhxMosque in a show of support with Arizona Muslims, Christians, Jews, neighbors and friends to counterprotest John Ritzheimer's armed "Freedom of Speech" rally.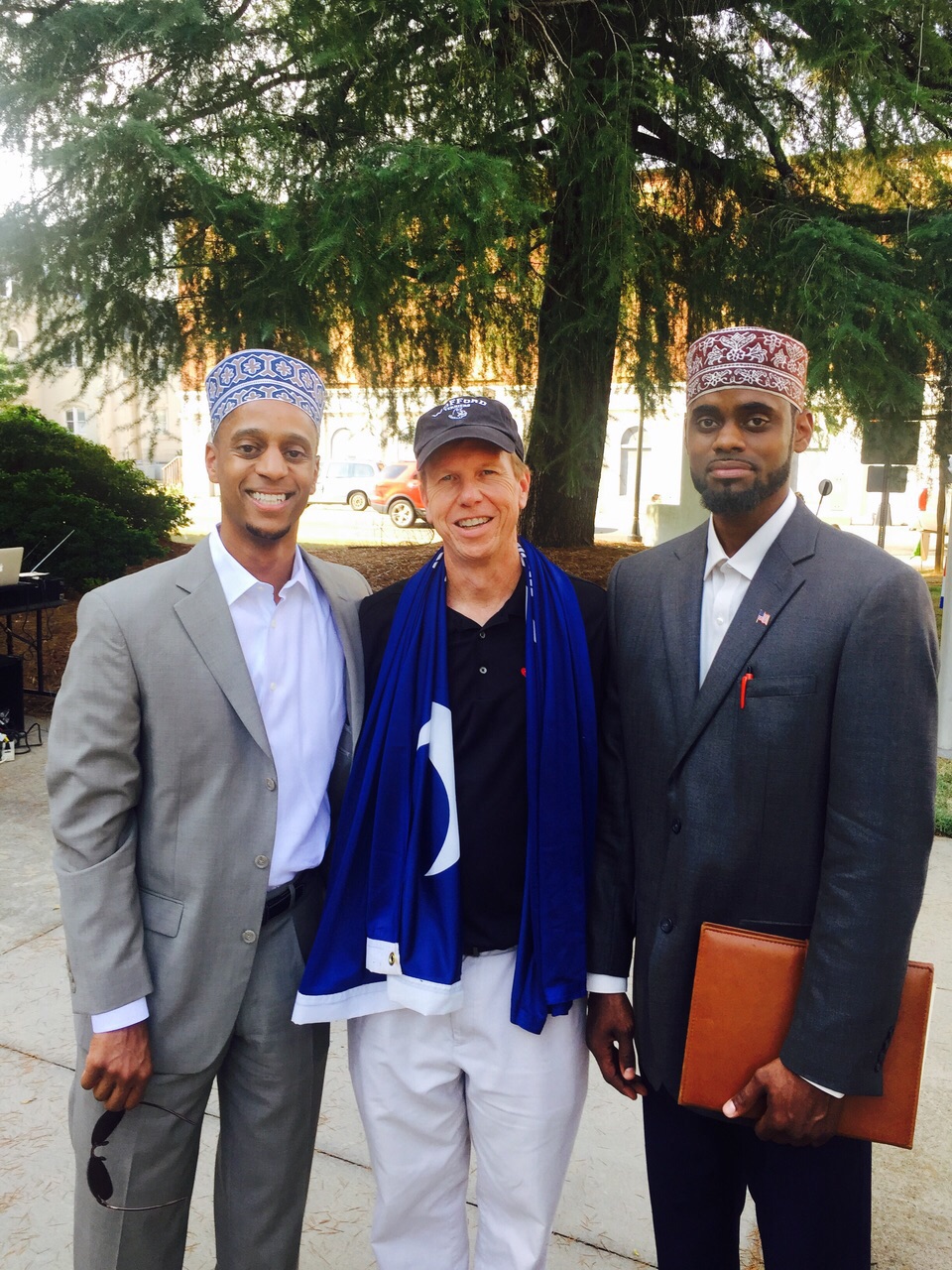 (Photo (above and below): South Carolina Christians and Muslims join together in peace rallies in the wake of the Charleston church shooting.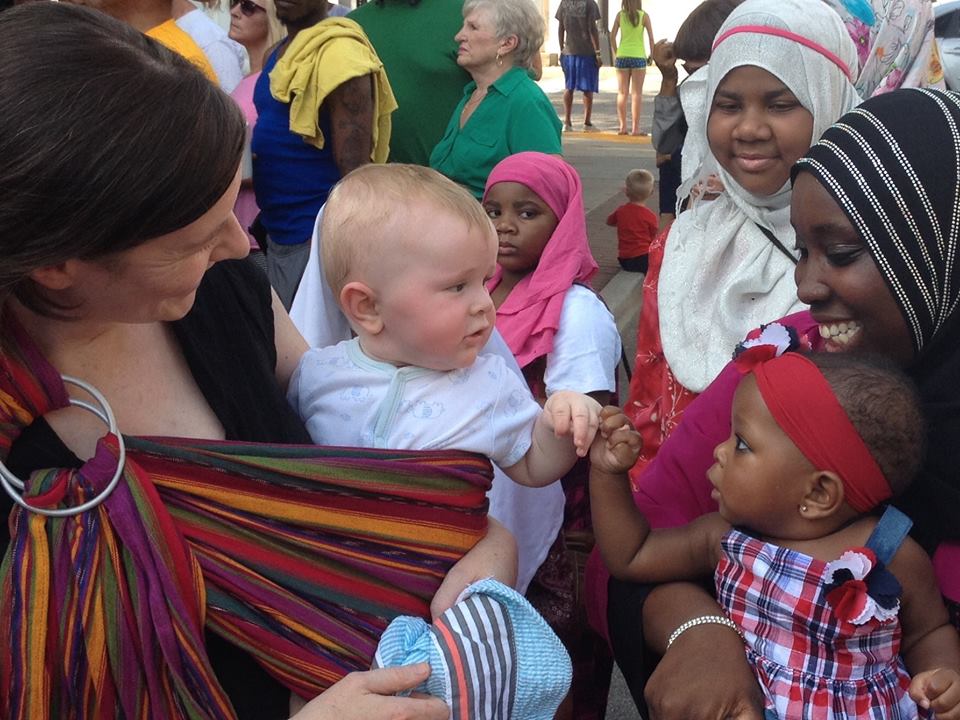 SCHOLARSHIPS
Need a partial scholarship? Please email organizer (info@TMOAmerica.org) to detail why you would like to attend the conference and what you hope to get out of it. Also briefly explain your need for the financial assistance indicating the amount you can pay.
EVENT SPONSORS
Support the cause to fight against religious intolerance in America while being recognized as a program sponsor for your donation of $250.00 or more. Contact event organizer for more details (info@TMOAmerica.org).
NETWORKING
Are there particular people or organizations you would like to meet or connect with at this or future conferences? Let us know. Contact the organizers at info@TMOAmerica.org.
VOLUNTEERS
If you are interested in volunteering, speaking or otherwise contributing a skill, talent, or resource – thank you! Please email us and describe in detail how you would like to help. Contact info@TMOAmerica.org. 
MEDIA/PRESS
To apply for a Press Pass and complimentary Media Ticket, please complete the following form: http://goo.gl/forms/mjf2cmrquj
Refreshments and a light lunch will be served. Food options include both halal and vegetarian. Please note if you have other dietary needs. 
FAQs
Are there ID requirements or an age limit to enter the event?
Student ID is required for student ticket holders. Minimum age to attend conference: 15 years old.
What are my parking options at the venue?
There is ample free parking for the event. 
Where can I contact the organizer with any questions?
Please email info@TMOAmerica.org with any questions or inquiries.
Is my registration/ticket transferrable?
Yes, tickets are transferrable. If a ticket is purchased, but another person will attend, please contact us at info@tmoamerica.org. Provide the name and email of the original registrant, plus the new ticket holder's name and email. The registration will be updated.
Do I have to bring my printed ticket to the event?
Yes please, but if you forget it we will be able to locate you as a registered ticket holder with identification.
What is the refund policy?
Full refund (100%) is available through November 4, 2015. Partial refund of 50% is available through November 13, 2015. No refunds after November 13, 2015 at 11:59pm. 
When & Where

Muslim Community Center of the Capital District
21 Lansing Rd. N.
Schenectady, NY 12304


Saturday, November 14, 2015 from 9:00 AM to 4:00 PM (EST)
Add to my calendar
Organizer
The Muslims of America, Inc. is an indigenous American Muslim organization founded and based in the United States of America and is dedicated to establishing and maintaining Islamic principles to be practiced in both letter and spirit.
The Muslims of America's goals are to raise communities with a focus on love for the Almighty Creator and His Commandments, to follow the way of the Holy Last Messenger (peace be upon him), and to work towards preservation of the long-lasting relationship with the "People of the Book", our Christian and Jewish brethren.