Description


From Gold to Dust: the Destruction of California
Join the American Freedom Alliance for a day-long, fact-filled "State of the State" Conference on the Crises of California, their various costs and consequences, and how they can be remedied.


Keynote Speaker: VICTOR DAVIS HANSON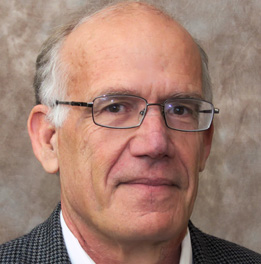 And featuring the following discussion panels:
IMMIGRATION GROUND ZERO: Costs and Consequences of Illegal Immigration
KILLING THE GOLDEN GOOSE: Economic Strangulation by Regulation/Taxation
RADICAL ENVIRONMENTALISM: Green is the New Red
FAILING SCHOOLS: The Costs of Corrupt and Misguided Education Policies
ONE-PARTY STATE: The Rise and Fall of California Politics
Speakers include:
Ben Boychuk – Managing Editor, American Greatness; Sacramento Bee columnist
John Cox – Gubernatorial Candidate
Travis Allen - Assembleyman, Gubernatorial Candidate
Tim Donnelly – Author, former California Assemblyman, former gubernatorial candidate
Katy Grimes – Senior Correspondent, Flash Report; investigative reporter/analyst, Pacific Research Institute
Christopher Harris – Official with Local 1613, National Border Patrol Council (NBPC), AFGE
Mike Hoskinson – Huntington Beach Planning Commission
Robin Hvidston – Executive Director, We the People Rising
Lance Izumi – Senior Director, Pacific Research Institute's Center for Education and Koret Senior Fellow in Education Studies
Mike Munzing – former mayor of Aliso Viejo
Jesse Lee Peterson – President, BOND
Raul Rodriguez – California State Coordinator, American First Latinos and with We the People Rising
Larry Sand – President, California Teachers Empowerment Network
Susan Shelley – Serialized columnist; member, Southern California News Group
Lisa Snell – Director, education and child welfare at Reason Foundation
Arnold Steinberg – Author, political analyst
William Voegeli – Claremont Institute
Greg Walcher – President, Natural Resources Group
Peter Wood – Director, National Association of Scholars


The conference includes lunch. When you make your reservation, please indicate if you prefer a Kosher meal.

VIP reservations include preferred seating.

Registration begins at 8AM
The media's refusal to report the realities is what makes this conference so crucial. Each of us, regardless of party affiliation, is paying the price of the policies out of Sacramento, and we need to understand how to remedy it. Join us, and of course, bring a friend.
Tickets can be purchased below. We also have group rates and special discounts for students, active and retired military and law enforcement.
And it you also would like to support this tremendous event, we have these sponsorships available:

Speaker Sponsorship: $2,000
Session Sponsorship: $8,000
Golden Sponsorship: $10,000
Platinum Sponsorship: $25,000

Sponsors at any of these levels will be honored with your name on all our materials.

If you are interested in these specific discounts or in supporting the conference at any of these levels, please contact us
Via email: Karen.Siegemund@AmericanFreedomAlliance.org
Phone: 401-965-9440
Or you may send a check made payable to AFA to
American Freedom Alliance
17412 Ventura Blvd.
Suite 144
Encino, CA 91316


Help us bring the truth to as many people as possible.