Conducting A FBA and Girls Under the Umbrella of ASD
Description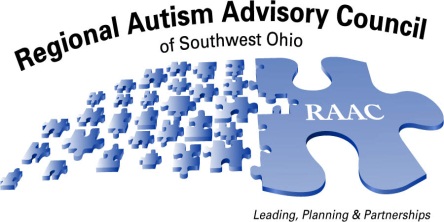 RAAC Training Institute Presents...
Dr. Lori Ernsperger, Ph.D., BCBA-D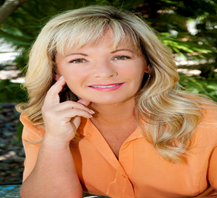 Dr. Lori Ernsperger is an international presenter, author, college professor, educational consultant and President of Autism and Behavioral Consulting. Dr. Lori Ernsperger received her Ph.D. degree in Special Education from Indiana University and is a Board Certified Behavior Analyst. She has over 27 years of experience working in the public schools as a classroom teacher, administrator, and behavioral consultant.
"Why Are They Doing That?:
Practical Strategies for Conducting a Functional Behavior Assessment"
Description:
Individuals with ASD exhibit a variety of problem behaviors that interfere with their learning and often a long-term quality of life. As professionals, conducting a functional behavior assessment leads to understanding the underlying purpose of the behavior while identifying replacement behaviors. In this workshop, participants will examine the functions of behavior and identify proactive strategies for teaching replacement skills and modifying antecedents. Participants will write a behavior intervention plan which includes reinforcement techniques. Dr. Lori will provide evidence based strategies for conducting an FBA and practical strategies for implementation in a variety of settings.
Learning Objectives for Session 1:
After attending this session, participants will be able to:
Identify and define target behaviors

Prioritize behaviors for change and replacement

Examine the functions of behavior: Everybody EATS

Conduct data collection procedures

Write a behavior intervention plan

Ensure student progress and implementation fidelity
"Girls Under the Umbrella of ASD: An Exploration of Females on the Spectrum"
Description:
Females with ASD are often underdiagnosed or misdiagnosed. During this session, Dr. Lori Ernsperger will review preliminary findings for the gender disparity between males and females with ASD including genetic differences, socialization, and gaps in diagnostic tools. During this workshop, Dr. Lori will highlight the core gender differences between boys and girls on the autism spectrum. The focus of this presentation is to provide strategies for improving diagnostic procedures for females with ASD and ultimately improve long-term outcomes and a quality of life.
Learning Objectives for Session 2:
After attending this session, participants will be able to:
State the prevalence rates and ratio norms for males vs. females with ASD.

Distinguish between specific characteristics of ASD which are related to females with ASD

Recognize the gaps in diagnostic tools for assessing females with ASD

        

Review the research on the role of genetics in diagnosing

Increase awareness for further research into the field of females with ASD

Identify the available resources for females with ASD and their families
---


Schedule

8:00-8:30am Registration
8:30-11:30am Morning Session
11:30-12:30pm Lunch
12:30-3:30pm Afternoon Session
Lunch will be provided as part of the daily registration fee. A buffet will be served in Xavier's Student Dining.
CEUs:
Certificates of Attendance are available each day. CEUs available for some disciplines. 
Handouts:
We are paperless!  Handouts will be made available prior to training dates.
FAQs
 Where can I contact the organizer with any questions?
Please contact Anne Tapia at anne.tapia@cchmc.org or 513-636-7616 with any questions or to request special accommodations.
 FAQs
 What are my transport/parking options getting to the event?
Parking is available in the Xavier Cintas lots surrounding the Cintas building. 


                                            Special Thank Yous to:

Our Host Xavier University Department of Secondary and Special Education