Description
Are you interested in learning about Condos VS. Co-ops? Do you want to learn about the pros and cons of condos vs. co-ops? Join me on Wednesday, May 16th, 2018 from 9am to 10am at Sanctuary T located on 337 B West Broadway in New York for a very informative Q&A filled with laughter, strategy and real world examples.
Date: Wednesday, May 16th 2018
Time: 9:00am to 10:00am EST
Address: 337 B West Broadway, New York, NY 10013
RSVP:https://condos-vs-coop.eventbrite.com
Can't make this event? Do you have specific question about condos and co-ops? Email me at jenniferbeestonrate@gmail.com or give me a call at (707) 478-0637 and I'll be happy to answer your questions.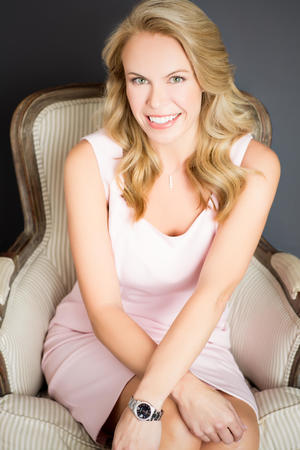 Jennifer Beeston - Mortgage Expert
Jennifer Beeston is a mortgage loan expert known for empowering her clients with key data and securing loan options that make sense for their long-term financial goals. Jennifer's practice of ensuring that loans and lifestyle work together has earned her position in the top 1% of loan originators nationwide.
Working with Guaranteed Rate Mortgage technology Jennifer is able to offer her clients several options from multiple investors. Jennifer controls the loan process from start to finish, so there are no surprises. She enjoys longstanding, trusted relationships with underwriters and knows upfront what will work or what won't.
Jennifer believes that your money, life, and home can all interact and work together harmoniously. Her goal is to help her clients align all three for them to achieve greater success.
In her spare time, she is passionate about educating people about financial investments through her YouTube Channel, where she has inspired 1.5 million viewers to make changes for their financial situation and insure their fortune.
For more information, visit my website https://www.jenniferbeeston.com or give me a call at (707) 478-0637.
Organizer of Condos vs Co-op Pros and Cons Q&A - NYC 5/16/18 9AM
Jennifer Beeston is a nationally known financial expert and mortgage originator. Featured in articles by USNews, Business Insider, NBC news and countless others, Jennifer is a vocal crusader in making the mortgage process transparent and easy to understand. Her dedication to consumer advocacy and client education are a few of the reasons she is rated in the Top 1% of Mortgage Originators in the nation.
Jennifer's passion is financial literacy. She believes that everyone should have an opportunity to be financially successful and empowered. In 2017 she started a YouTube channel which covers basic financial and mortgage information delivered simply and clearly in order to help people who want more information to empower themselves financially. There is nothing that makes Jennifer happier than hearing learning of a success story from one of her YouTube viewers who have taken the information she has provided and become financially empowered.
For more information, visit my website at https://www.jenniferbeeston.com or give me a call at (707) 478-0637.