Conditions of Learning Symposium: Engage, Teach, and Lead
Description
Contra Costa County Office of Education
is excited to present the first annual
California Conditions of Learning Symposium:
Engage, Teach, and Lead
Thursday, January 28, 2016, 7:30 a.m. to 3:15 p.m.
San Ramon Valley Conference Center

Continental breakfast and lunch will be provided
. Parking is included in the registration fee
Space is limited; be sure to register early!
As we move forward with meeting the demands of the California Standards, our Symposium will enhance and strengthen best practices for all teachers and their students. This inaugural event will highlight and showcase:
Early Learning

Literacy

English Language Development

Mathematics

Science

Technology Integration

Integrated Learning
7:30-8:00 - Registration
8:00-8:15 - Welcome Remarks

8:15-9:30 - Keynote Presentation:
Dr. Margaret Heritage: Getting the Most Out of Learning Opportunities
Margaret Heritage joined WestEd as Senior Scientist in October 2014 after 20 years at UCLA, where first she served first as principal of the laboratory school and then as an Assistant Director at the National Center for Research on Evaluation, Standards and Student Testing - CRESST. Her work is published in peer-reviewed journals, edited books, and practitioner journals, and she has also authored a number of books. Her most recent books, Formative Assessment in Practice: A Process of Inquiry and Action, and English Language Learners and the New Standards, co-authored with Aida Walqui and Robert Linquanti, are published by Harvard Education Press. She has made numerous invited conference presentations all over the United States, in Europe, India, and Australia.
9:45-12:00 - Breakout Strands
Jim Clark and Samantha Johnson - Inquiring Minds Want to Know?

Alyssa Gallagher & Kami Thordarson - The Multiplier Effect
Whitcomb Hayslip - Early Childhood: The Foundation for Learning

Margaret Heritage

-Using

Formative Assessment




Christina Jenkins

- Beyond the Lab: Learning in Real Life

Catlin Tucker

- Creatively Teach the Common Core State Standards with Technology

Tim Shanahan


-

Teaching Reading with Complex Text

Matt Vaudrey

- Musical Cues in the Classroom

Jeff Zwiers

-Bulking Up Oral Language and Conversation in Every Lesson


12:45-1:45 - Keynote Presentation:

Nirvan Mullick
Nirvan Mullick is an award winning filmmaker, speaker, and social entrepreneur who went to buy a door handle for his car one day, pulled into a random auto parts store in East LA, and met a 9 year old boy named Caine. Caine had built an elaborate cardboard arcade in his dad's store. Nirvan became Caine's first customer and then made a film inviting the world to play Caine's Arcade.

Nirvan speaks around the world about the critical need to foster the creativity of every child, and the potential of every moment to have an impact.

2:00-3:15 - Breakout Strands
Jim Clark and Samantha Johnson - Designing NGSS Labs Around Student Questions
Alyssa Gallagher & Kami Thordarson - Design Thinking for Educators

Whitcomb Hayslip - Early Childhood: Applying What We Know

Catlin Tucker

- Common Core: Rethink Research and Engage Students


Mariah Rankine-Landers

- An Integrated State of Mind: Conditions for Creative Inquiry

$175 per participant


NON-REFUNDABLE; substitutions gladly accepted; 

space is limited; be sure to register early!
To Register:Use the registration box at the top of this page.

See the payment options below.
1. To pay by check or purchase order: Click on Register. To complete your registration, enter the information required in the fields provided and select the offline payment method of your choice from the "Payment Method" menu.
Please make checks payable to: Contra Costa County Office of Education

Please mail checks to: CCCOE, attention Eva Davis
77 Santa Barbara Road, Pleasant Hill, CA 94523
2. To pay by credit card: click on the Register button and follow the instructions provided.
For registration assistance or content information please contact:
Hilary Dito, STEAM Coordinator
hdito@cccoe.k12.ca.us
or call (925) 942-3396
Contra Costa County Office of Education thanks The Chevron Corporation for its commitment to the Conditions of Learning Symposium and continued outreach in Science,
Technology, Engineering, Arts and Mathematics education for all students.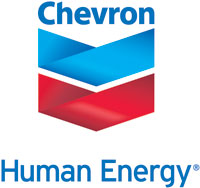 Organizer of Conditions of Learning Symposium: Engage, Teach, and Lead