Conditions of Acceptance: Simple Idea. Amazing Results.

Thursday, June 26, 2014 from 5:00 PM to 7:00 PM (CDT)
Event Details
Conditions of Acceptance:
Simple Idea. Amazing Results.
 Software Quality Forum |  June 26, 2014 |  5:00 - 7:00 PM |  Edina, MN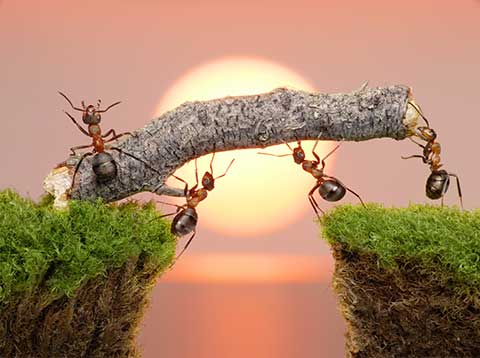 WHAT WOULD HAPPEN IF EVERYONE ON YOUR PROJECT TEAM UNDERSTOOD WHAT THE CUSTOMER REALLY WANTS?
Conditions of Acceptance will help your team shift from focusing on how the system will work to focusing on meeting your users' expectations.  BenchmarkQA's upcoming Software Quality Forum is your opportunity to learn why making that shift is vitally important to your product success!
WHY CONDITIONS OF ACCEPTANCE?
Adding Conditions of Acceptance (also commonly known as Acceptance Criteria) to your life cycle process  – even if you are not in Agile – will increase stakeholder satisfaction, build advocacy for your product and encourage collaboration by getting your entire team involved and invested in the solution outcome.
Improved clarity of the desired outcome reduces frustration, increases efficiency, and dramatically decreases defects.  Undocumented, missing and unclear requirements no longer exist because everyone - Business Analysts, SMEs, product owners, business stakeholders, development and QA – have a clear understanding of the essential business expectations of the solution.
TEAM MEMBERS SAY, "WE WANT TO DO THAT EVERY TIME!"
Rachelle Rood, BenchmarkQA Agile practice lead and senior consultant, is passionate about the impact Conditions of Acceptance have on a team and product delivery.  With her extensive background in Agile and software process leadership, Rachelle recently introduced the COA concept to an international financial services company.  The results were outstanding!  The measurable success of the approach allowed her to gain the buy-in of even the most skeptical software engineers and caused business team members to say, "we want to do that every time!"
Rachelle will share her experience in implementing this approach, engage you in hands-on exercises and guide you through developing sample COAs.
BY ATTENDING THIS SEMINAR YOU WILL:
Find out what conditions of acceptance are and how they differ from traditional requirements and use cases.

Understand which problems can be resolved with COAs and which cannot.

Learn how to make the critical shift from system-focused to user-focused requirements.

Get ideas on how to convince management and team members to buy into the idea of Conditions of Acceptance.

Gain experience writing good Conditions of Acceptance.
PRESENTER
Rachelle Rood, BenchmarkQA
EVENT AGENDA
5:00 - 5:30 pm        Check In, Light Dinner & Networking
5:30 - 7:00 pm        Presentation & Discussion
REGISTER NOW!
Space is limited so please register early.  (Register at the top of this page.)
Have questions about Conditions of Acceptance: Simple Idea. Amazing Results.?
Contact BenchmarkQA
When & Where

BenchmarkQA
7301 Ohms Lane
LOCATION CHANGE: Suite 195 (not #560)
Minneapolis, MN 55439


Thursday, June 26, 2014 from 5:00 PM to 7:00 PM (CDT)
Add to my calendar
Organizer
BenchmarkQA
BenchmarkQA has 27 years of experience in software quality assurance and testing.  Our reputation for integrity, client responsiveness and innovative solutions is unparalleled.
Our mission is to provide exceptional business value for our clients by improving the quality of their software.  We achieve this through four primary service offerings:
Consulting
Training
Staffing
BenchmarkQA gives you access to the most comprehensive, flexible solutions to help integrate QA throughout your software project lifecyle.  Visit www.benchmarkqa.com for more information.
Conditions of Acceptance: Simple Idea. Amazing Results.