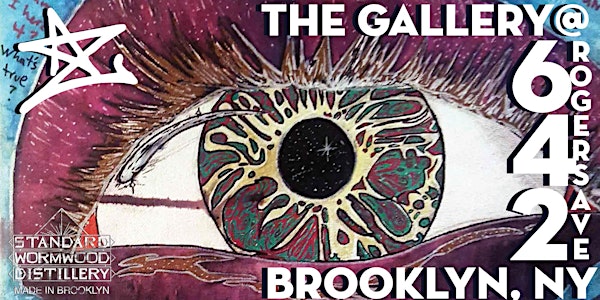 Concrete Jungle Art Exhibition by Alexander Pereyra of Starchasers
When and where
Location
Island to Island Brewery & Taproom 642 Rogers Avenue Brooklyn, NY 11226
Description
Each month The Gallery at 642 Rogers Ave hosts New York City's finest, rawest, most thought provoking and inspiring Artists showcasing their latest collections.
Join us October 14th for the Starchasers Performance Art & Fine Art Exhibition
with special guest beverage tastings by Standard Wormwood.
After the Concrete Jungle Art Exhibition opening ceremony, by Alexander Pereyra, there will be live concert featuring new music from the members of Stachasers! Concert starts 9PM (21 & over after 10PM)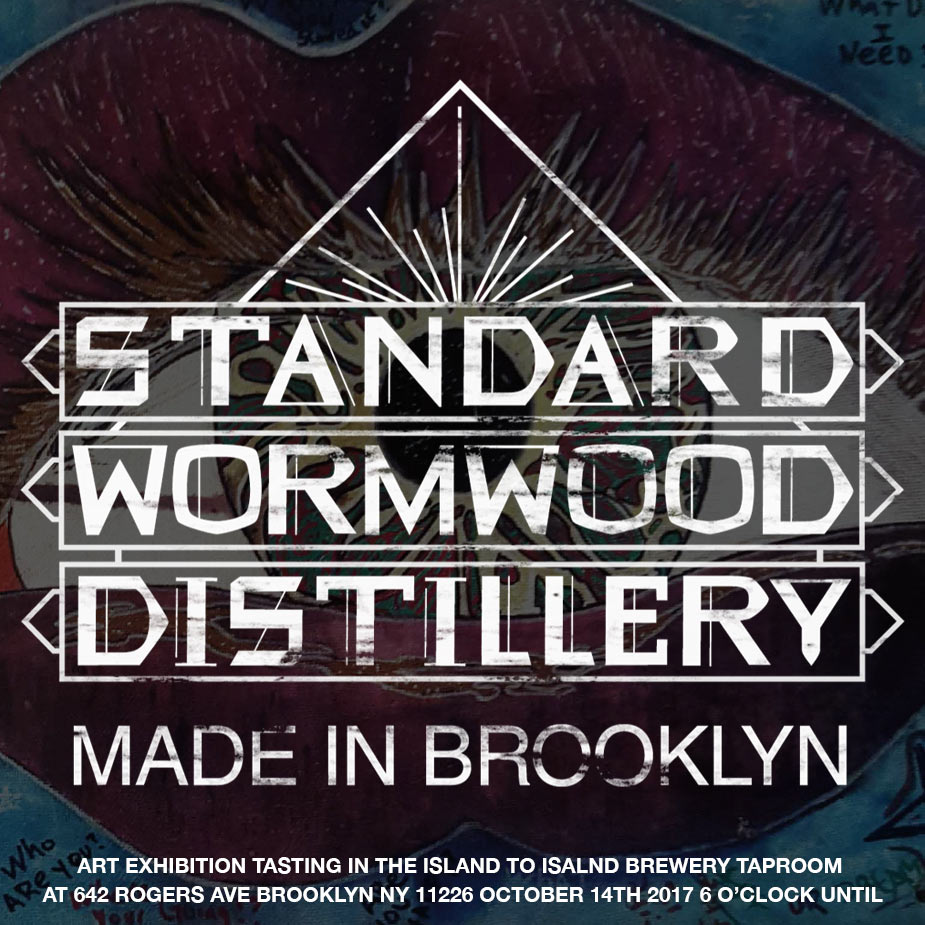 Starchasers is a positive confident and secure movement that sparked up in the projects of East Harlem. A bunch of enlighten individuals decided to get together in their time of personal issues. As we questioned ourselves we found answers within each other. The expression of different perspectives in our way of thinking, expressing our feelings through words, music and art allowed us to unify and build a bond in creative ways.
Designing our own clothing is one expression of our personality. We decided to take this idea to after school programs and during school hours. It allowed teenagers together to answer questions that many adolescents are struggling with and may be shy to ask. For example what is our purpose ?I am worth it ? These are some of many questions asked during our events.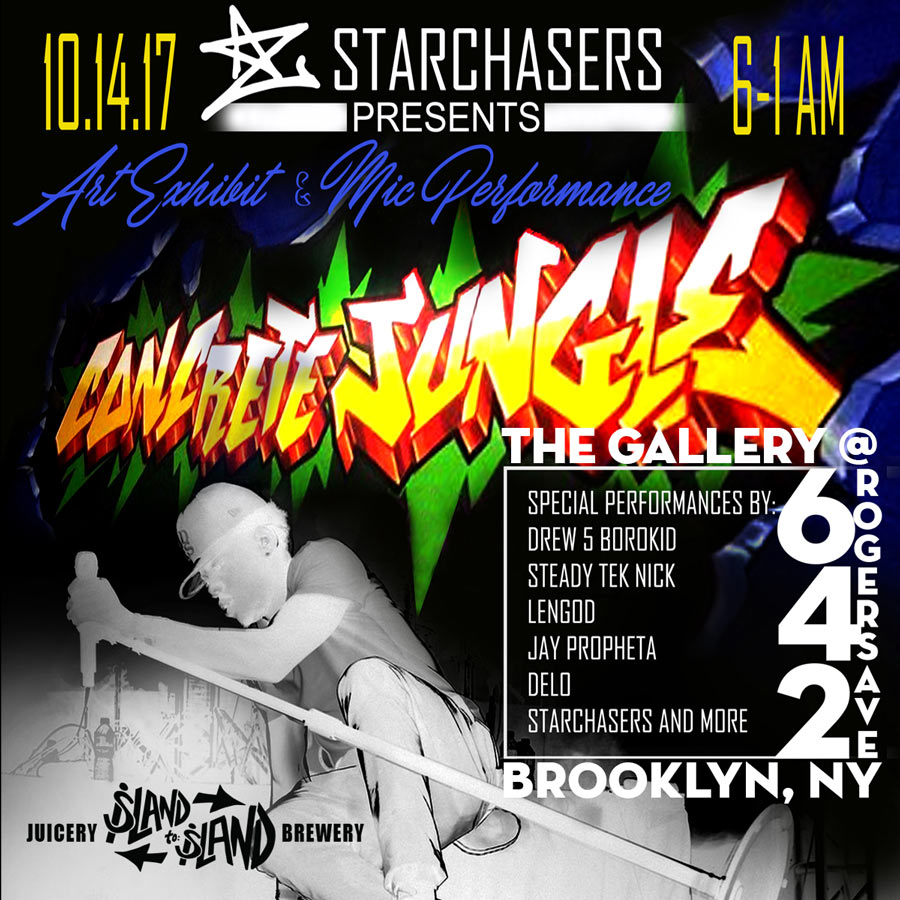 To date, Starchasers has performed at Radio City Music Hall, Madison Square Garden, the Harlem Brew Festival and for proms, music showcases and open mics. Starchaser is not about finding the right answer but becoming a support team to assist each other in the issues we face in life. Allowing ourselves and others to express themselves helps us understand that we are not alone and everyone is aiming for the stars.
We, the Starchasers, are more then what we think. The sky is not the limit. We're still growing up chasing the star within ourselves and sharing it with others.