Description
Concrete Goes Agile – BIM and SCRUM are shaping the future of Real Estate
Tools like Value-Driven Delivery, Agile Product Development, and Adaptive Planning have made the way from software development to most of the industry sectors, corporate strategies and even the vocabulary of business schools. In the last 30 years, the productivity gains in many industries have increased, sometimes over 500%. Meanwhile, the productivity level of the Real Estate Sector has decreased by 15%.
For years, Real Estate business has kept its usual pace, providing relatively low but stable margin for the companies involved.
Most of the projects remain firmly tied to waterfall methodology- once lease contract has been signed, or concrete has been poured, it's costly to do another 'release' and test other solutions.
However, we are now facing a change of attitude, tools, and methods. Concrete goes agile for sure.
How and why?
We will hear from two experts in the fields of BIM and Digital Real Estate: Simon Caspar and Adrian Wildenauer from pom+Consulting AG.
About our speakers:

Simon Caspar holds a Degree in Business Engineering and is a member of the board of pom+. His focused-on innovation and creative development in the Real Estate sector, as well as concepts and implementation of reorganization projects. Always thinking one step ahead of the market., Simon is an in-demand speaker for change processes.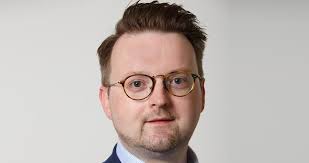 Adrian Wildenauer is Construction Manager, studied at various universities in Europe and is a regular scholar at the Centre for Integrated Facility Engineering at Stanford University. Adrian is specialized on the effective use of BIM in construction and facility projects while using and implementing SCRUM methods, being a Professional Scrum Master himself. He is an active researcher in the areas of Virtual Design and Construction and University lecturer.
Agenda
18:00 Registration
18.30 Presentation
19:30 Q&A
20:00 Networking Apéro
Event Language: English
Professional Development Units: 2
- 0.5 Leadership
- 1.0 Strategic & Business Management
- 0.5 Technical Project Management
Please be aware that at the event photos of the audience are made and published on the PMI Switzerland homepage as well as on Facebook. The event may also be live broadcasted over Facebook. With your attendance you accept these conditions.
Event fee discounts: If your are PMI-CH member, please log in with your PMI-CH member account at www.pmi-switzerland.ch and enter the event from there in order to benefit from the membership discount.
Cancellation policy: 100% refund is possible for a ticket if cancelled 5 days before the event.