About this Event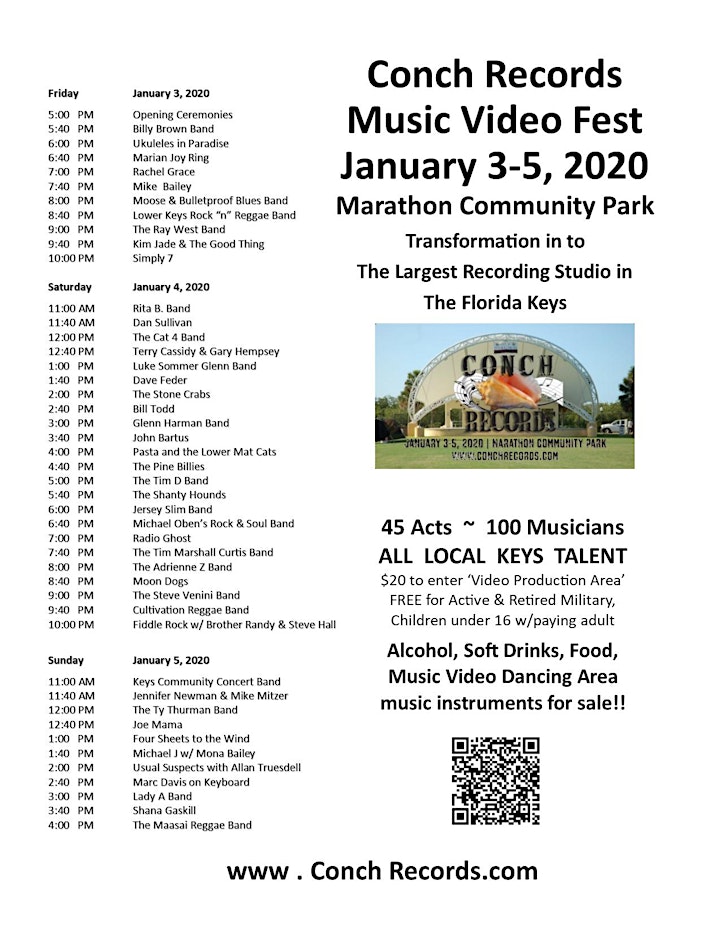 This is the 3rd edition of the Conch Records Music Video Fest, benefiting The Marathon Wild Bird Center, The Hammock House, and Florida Keys Musicians.
There will be 45 Acts comprised of over a hundred Florida Keys Musicians performing all kinds of music from Classic Rock, Jazz, Country, Blues, to Reggae and Classical music.
The lineup has some of the most talent musicians in the world - including Blues Hall of Fame inductee Jersey Slim, and World Rated guitar, harmonica, fiddle, keyboard, and drummers.
Entry for the entire weekend is only $20, and those who purchase tickets in on line in advance get a '2020 Music Video Fest' t-shirt - while they last.
Event shirts list all the performers on the back.
Get there early and set up your lounge chairs and blankets.
ARE YOU LOOKING TO PURCHASE OR SELL AN INSTRUMENT?
Various instruments will be on display and sale by manufacturers and distributors all weekend long.