Which One's Pink? Tribute to the Music of Pink Floyd
August 11
|

5:30 PM - All Concerts on the Green are FREE to attend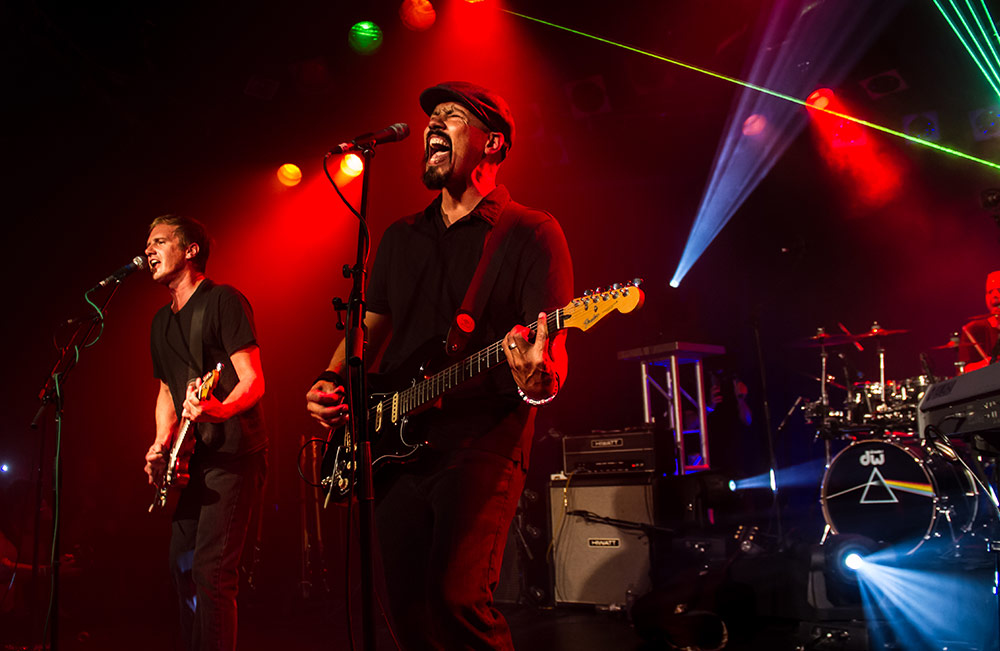 Which One's Pink? is a Los Angeles-based band that pays homage to perhaps the most legendary classic rock band of all time – Pink Floyd. Founded in 1997 by musician-turned-lawyer Larry Isenberg, Which One's Pink? derives its name from the classic line "the band is just fantastic, that is really what I think, oh by the way, which one's pink?" from Pink Floyd's song Have A Cigar. Which One's Pink?has built a large following from its more than 300 performances at the premier live music venues throughout the southwestern United States.
Unlike many tribute bands,
Which One's Pink?

makes no effort to appear like their predecessors, instead focusing exclusively on recreating the surrealistic sound and atmosphere associated with Pink Floyd. Lead singer and guitarist Paul Samarin eerily reproduces the vocals of both Roger Waters and David Gilmour, and his guitar playing so closely mirrors Gilmour's solos that one swears the band must be running sequenced samples taken from the original recordings. Guitarist Allen Moreno captures the often hypnotic rhythm guitar parts, with Scott Richards (bass) and Marty Brumer (drums) completing the rock steady rhythm section. Larry Isenberg and Nick Feduska use multiple keyboards to paint the vast auditory canvas from which virtually all of the Floyd's catalogue gets its distinctive ethereal sound.
Which One's Pink?

will be performing two sets of Pink Floyd classics from albums such as The Wall, Dark Side of the Moon, Wish You Were Here, Animals and others.
EMERGING ARTIST SHOWCASE
JEMS
Jems is a trio made up of Singer/Songwriters Emily Colombier, Jessica Rotter, and Sarah Margaret Huff. Emily and Jessica grew up in Los Angeles singing together, both children of professional musicians. Sarah Margaret, was introduced to Emily and Jessica shortly after moving to LA from Nashville in 2016.
Through collaborations on their own projects, they discovered how beautifully their voices blend and decided to share their music with the world. Sarah Margaret's bright soaring timbre is combined with Emily Colombier's soulful earthy quality and met in the middle by Jessica Rotter's colorful blend of the two. Through rich three-part harmonies, JEMS weaves stories, sounds, and raw emotion with a shimmering fervor. Listeners of all kinds can't seem to resist the songwriting prowess and vocal alchemy of JEMS.