Masters of Soul
August 4
|

5:30 PM - All Concerts on the Green are FREE to attend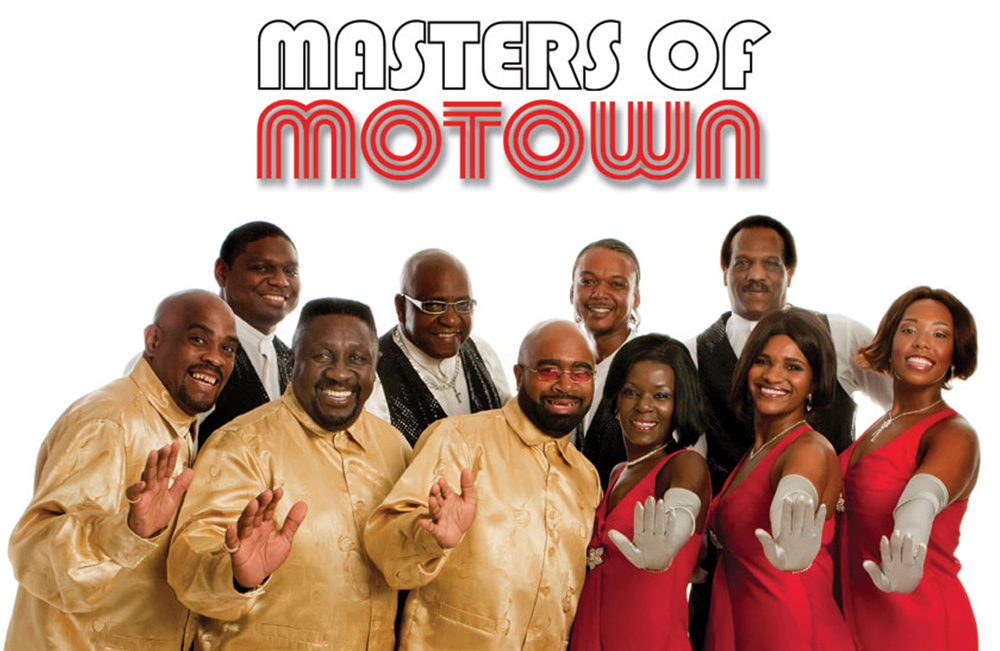 Masters of Soul is a celebration of the legendary songs and performers that defined Motown and soul music. This 90-minute show features stylishly costumed, fully choreographed performances of both male and female groups backed by a live band. For many, Masters of Soul is the ultimate stroll down memory lane. For younger generations, the show offers an opportunity to experience an era in our country's history that produced many of the greatest music acts ever recorded.
The 10-person cast consists of three lead male vocalists and three lead female vocalists backed by a four-piece band of seasoned musicians who've been touring together for decades. Masters of Soul has performed to numerous sold-out audiences and garnered rave reviews across the country at venues ranging from community theaters and universities to performing arts venues and concert halls.
Masters of Soul performs:
Gladys Knight & The Pips – Marvin Gaye & Tammi Terrell – Smokey Robinson & The Miracles – The Temptations – The Four Tops – Diana Ross & The Supremes – Martha Reeves & The Vandellas – Barry White – Sam and Dave – James Brown – and many more!
EMERGING ARTIST SHOWCASE
The Urban Groove Band
The Urban Groove Band
plays all genre of music. They are a group of experienced men who thrive to create a musical sound that every one of all ethnicities will enjoy. Several members of the band members have played professionally on albums, cruise ships, musical tour, weddings, jazz festivals, and various other social gatherings.
Each musical instrument in this band has a signature sound that creates a perfect blend when playing rock, Jazz, gospel, Latin, RnB, or Funk. On stage Urban Groove is full of life and energy which is felt in the audience from one song to the next. Whether someone is dancing or listening, the "groove" is something that one can feel. Below is a brief description of the Urban Groove Band members and some of their experiences throughout the USA.