Led Zepagain
July 14
|

5:30 PM - All Concerts on the Green are FREE to attend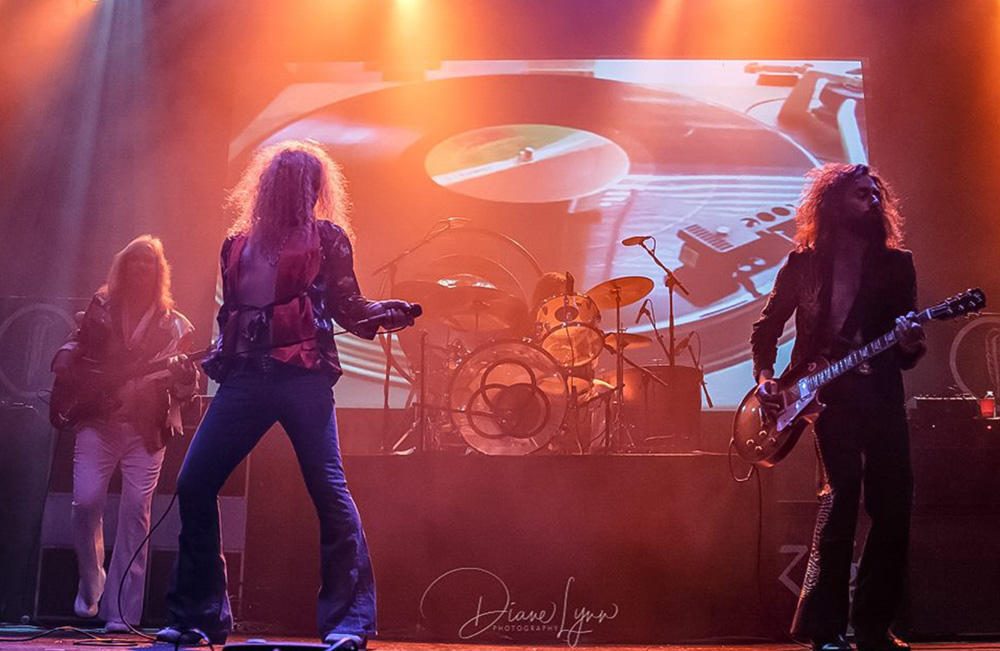 Having formed in 1988 and recently featured on AXS TV's "World's Greatest Tribute Bands," Led Zepagain has become highly regarded as the most authentic representation of Led Zeppelin in the world today.
In January of 2004, Led Zeppelin guitarist Jimmy Page himself attended a Led Zepagain show at the House of Blues in Los Angeles. He was absolutely astonished at the band's accuracy stating, "It's amazing how much you sound like us. You must have grown up on this because you were inside the music, and you paid attention to detail in your presentation…I can tell you guys really love the music!"
This encounter led to the members of Led Zepagainattending Led Zeppelin's 2007 Reunion Concert at London's O2 Arena and a surprise visit from Jason Bonham in March of 2009 as he sat in with the band on their encore performance of the song "Rock and Roll."
Having played nationally and internationally in such places as Japan, Ireland, Alaska, Germany, Bosnia, Peru, Canada, Kosovo, Mexico City and Guam, Led Zepagain regularly performs to packed houses all over the world. Come on out and see what Jimmy was talking about.


EMERGING ARTIST SHOWCASE
Caris
Caris is a four-piece Los Angeles-based Americana band. They mix folk, blues, rock and more into their storytelling-based music.
David Caris is a well-known and frequently sought after guitarist here in La La Land (aka California Americana) and has played with just about everybody who is anybody. His unique style incorporates folk, jazz, blues, country and beyond. Terry Rangno has played and/or recorded with numerous major artists encompassing just about every style of music from rockabilly to folk rock, country, R&B and pop as a player, arranger, recording engineer and producer. W. Michael Lewis's keyboard orchestrations lend dynamic textures to David's compositions.