Concerts in the Cabin: Barefield-McMurray-Armstrong Trio at Palmer Park Log...
Description
CONCERTS IN THE CABIN: Celebrations with Blues, Jazz and Motown
Two Performances: 4 - 6 pm & 7 - 9 pm on Saturday, June 23, 2018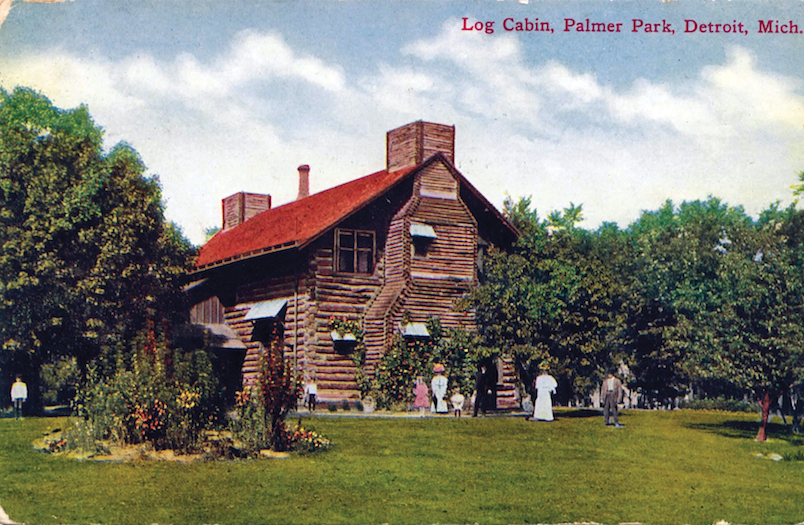 People for Palmer Park (PFPP) presents two intimate concerts in the historic 1880's Palmer Park Log Cabin — a late afternoon event at 4 pm and a twilight performance from 7 pm. The concerts celebrate the extensive restorations of Senator and Mrs. Palmer's Log Cabin and its newly restored stained glass windows and Dutch front door, and will help raise funds for the next day's Log Cabin Festival and for the continued restoration of this rare home. The concerts include a tour of the cabin and reception with wine and refreshments. Secure parking is located nearby in next to the Mounted Police Department station.
The performances feature widely-recorded, world-renown jazz musicians, who are also well versed in Blues, R & B and other genres: Kresge Arts Fellow guitarist A. Spencer Barefield, bassist Ralphe Armstrong , and saxophonist Dave McMurray.
We will display the extensive restoration of the historic Log Cabin — especially the magical newly restored stained glass windows — which had been padlocked,decaying and forlorn for most of the past 40 years. The original massive wooden Dutch front door, also in deplorable condition, has also been restored—and what a beauty it is to walk through it. People for Palmer Park (PFPP) and the City of Detroit have been busy restoring this unique and treasured landmark!

Built for Senator Thomas and Lizzie Merrill Palmer in 1885 by famed architects George DeWitt Mason and Zachariah Rice, it is a rustic cabin on the exterior, but a Victorian home inside with stained glass windows, carved wooden stairway, pocket doors, high ceilings, two huge fireplaces, and even an indoor bathroom! All the stained-leaded glass windows have been restored by Andrea Sevonty/Sevonty Restoration, and the city has replaced the cedar roof, rebuilt the foundation and other major infrastructure work to preserve this valuable treasure. Detroit Millwork has restored the front door. Visit peopleforpalmerpark.org for more information.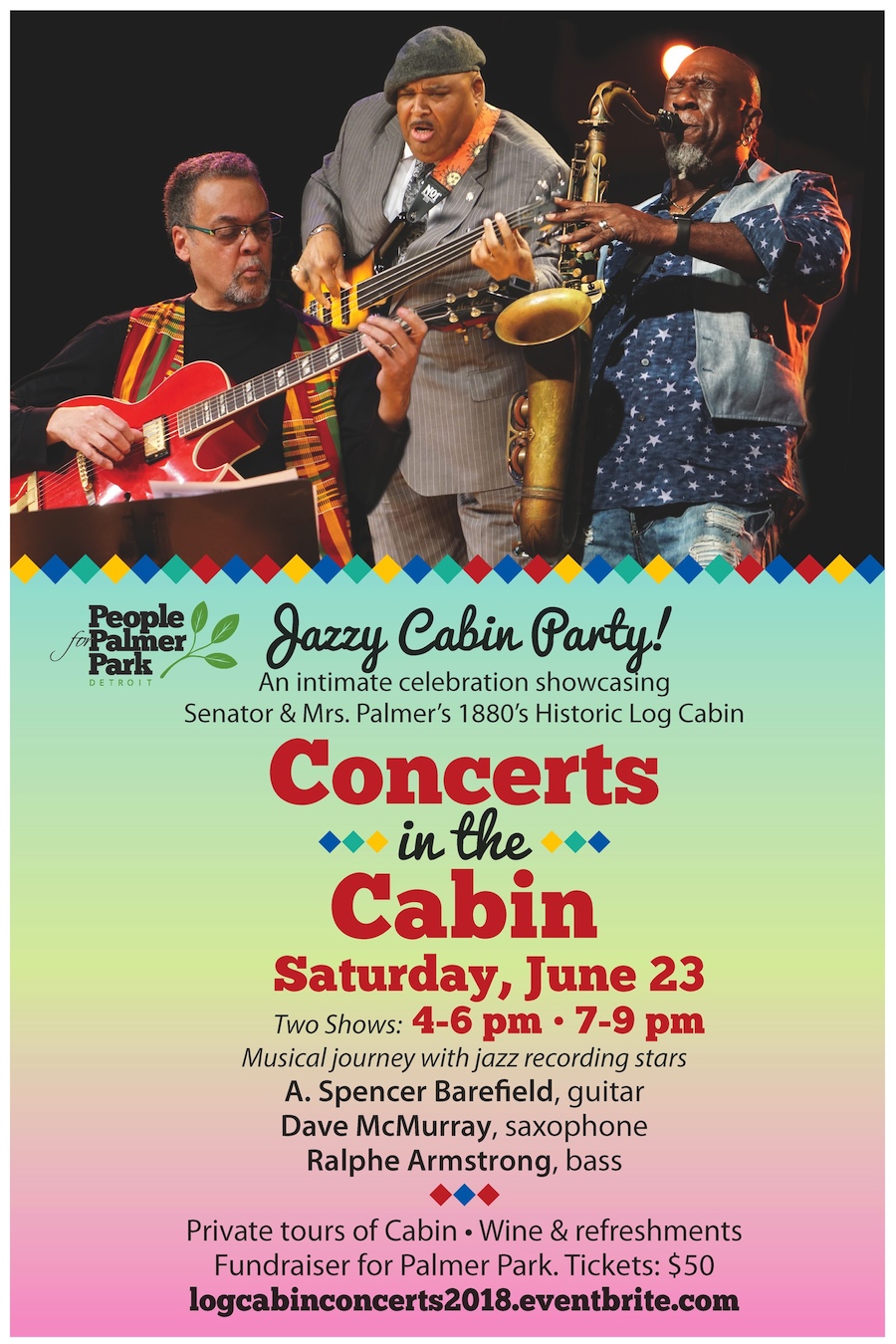 About the Artists
A. Spencer Barefield, an internation acclaimed, award-winning composer/guitarist, serves as the Artistic and Executive Director of the Creative Arts Collective, and artistic director/co-producer-founder of Palmer Woods Music in Homes. Barefield previously produced the Creative Music at the DIA series which won a Governor's Arts Award, and the Montreux Detroit Jazz Festival Day of Discovery series. He has toured and recorded extensively throughout the U.S., Canada, and Europe, and has worked with numerous renowned artists including Lester Bowie, Roscoe Mitchell, Oliver Lake, Andrew Cyrille, and Richard Davis. He has also taught guitar and improvisation at the University of Michigan School of Music and elsewhere. His most recent recording is on the Blue Note label, Detroit Jazz City.
Grammy-nominated Ralphe Armstrong is a true music legend. In 1974, 16-year-old Ralphe had just finished his musical studies in classical and jazz at Michigan's Interlochen Arts Academy. He auditioned for and landed a spot with John McLaughlin's Mahavishnu Orchestra, famously beating out a young Jaco Pastorius. In the next few years, Ralphe went on to tour and record with an endless list of illustrious names including Frank Zappa and the Mother's of Invention, Herbie Hancock, Jean-Luc Ponty, Santana and Beatles producer George Martin. Armstrong has also done countless gigs, tours and recording sessions with Geri Allen, Lenny White, Narada Michael Walden, Earl Klugh, Eddie Harris, the London Symphony Orchestra and many, many others. He currently tours and performs with saxophonist James Carter and teaches at the Oberlin Conservatory in Ohio.
In the late 1970s, he performed in Palmer Park with his dad, the late violin legend "Louie Bluie." Barefield also performed with this multi-generational group at Greenfield Village and elsewhere. Here is more about Armstrong: detroitmusicfactory.com/artists/ralphe-armstrong
David McMurray's new release Music Is Life on Blue Note records is already being lauded as one of the top jazz albums of 2018: jazziz.com/10-new-jazz-albums-need-know-may-2018/ McMurray is a member of Spencer's quartet and they have performed together for years. He was the Music Director and featured soloist with Motown artist KEM, has toured with Bob James, pianist Geri Allen, composer Mark Isham, Algerian Räi artist Cheb Khalid, and most recently with French pop star Johnny Hallyday. He performed and recorded with the eclectic funk band Was (Not Was) and with Kid Rock; he's recorded with the Rolling Stones, B 52's, Herbie Hancock, BB King, Bonnie Raitt, Temptations, Patti Smith, Bootsy Collins, Griot Galaxy, and many other notables in the worlds of jazz, pop, R&B, rock and beyond.
These concerts are presented with support from Creative Arts Collective. For more information, visit peopleforpalmerpark.org, email info@peopleforpalmerpark, or call Barbara at 313-891-2514.