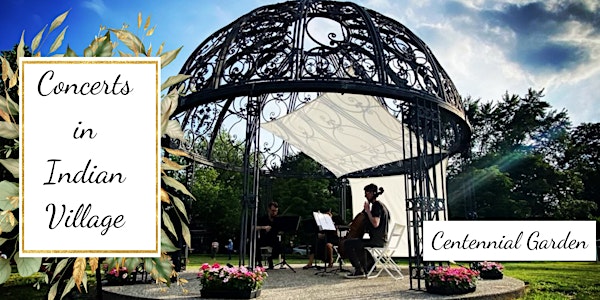 Concerts in Indian Village
Detroit's World-Class musicians performing in the Historic Indian Villages Centennial Garden.
When and where
Location
Centennial Garden 8299 Charlevoix Street Detroit, MI 48214
About this event
We are happy to welcome you to Indian Village for the 2022 edition of our summer concert series (our second year) featuring three performances with world-class musicians across multiple genres in the beautiful Centennial Garden. The concert series is presented by the Historic Indian Village Woman's Garden Club and Michelle May, Music Director of the Sounds of Music House Concerts™ organization.
Saturday, June 18, 2022 7:00 pm to 8:00 pm - Kathy Kosins, vocalist (RAIN DATE SUNDAY, JUNE 19 7:00 pm to 8:00 pm)
Saturday, July 30, 2022 7:00 pm to 8:00 pm - Allen Dennard, trumpet (RAIN DATE SUNDAY, JULY 31 7:00 pm to 8:00 pm)
Saturday, August 27, 2022 7:00 pm to 8:00 pm - Six Mile Strings, string quartet (RAIN DATE SUNDAY, AUGUST 28 7:00 pm to 8:00 pm)
**We recommend bringing your own chairs to the Centennial Garden; there will be no seating provided**
To purchase tickets via cash or check (Tickets are $30 per person or $85 per person for a Season Pass --all three concerts):
Address check to: Indian Village Woman's Garden Club
Mail to (must be postmarked prior to the concert date):
Concerts in Indian Village
1007 Burns Street
Detroit, MI 48214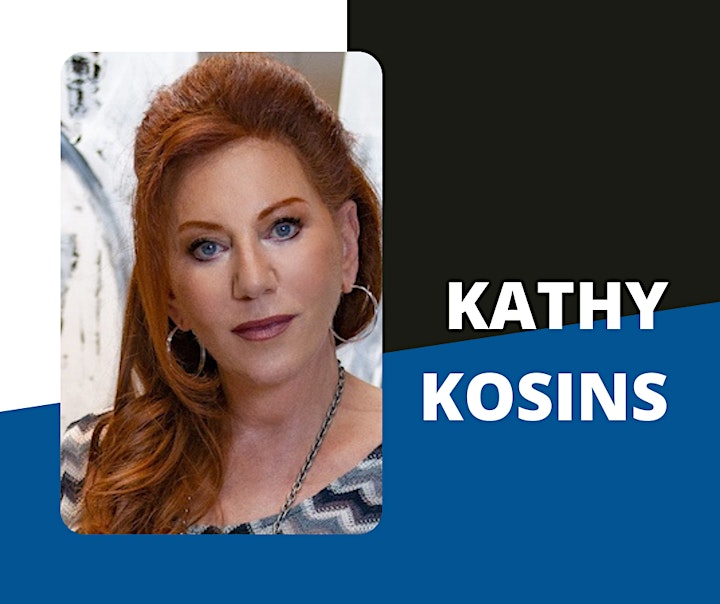 Kathy Kosins
Saturday, June 18, 2022, 7 pm to 8 pm (rain date Sunday, June 19, 7 pm to 8 pm)
A singular sound in the vocal world, Kathy Kosins exemplifies the intersection of jazz and soul. Steeped in the jazz tradition as well as all of the energy and intensity of soul, Kosins' most recent release, Uncovered Soul was the natural next step in Kosins' prolific career.
After successful engagements at the 2019 Blue Note at Sea Cruise and Blue Note Beijing, the Exit Zero Jazz Festival, a supporting performance for Gregory Porter in Atlanta, and a recent appearance at The Bach Dancing & Dynamite Society's famed winter jazz series, Detroit Vocalist and ASCAP Award Winning composer Kathy Kosins is thrilled to celebrate the two year-long success that her sixth studio album, Uncovered Soul has gained across commercial radio. The driving, funk-tinged track "Put the Voodoo on Me," is Kosins' 4th consecutive Top 20 Smooth Jazz Single and topped the Indie Soul Chart at #1.
Kosins is the Highest Charting Vocalist for 2019 on the Smooth Jazz Network and to date has remained on their radio affiliates, including Billboard reporting stations, for 102 consecutive weeks. The vocalist reached #1 with "Uncovered Soul" and with "Can We Pretend". In addition, the album was A-Listed on Jazz FM, London and reached #13 on the Jazz Week Chart. Kosins was nominated by the Smooth Jazz Network for "Breakout Artist of the Year" for 2018 and 2019.
Uncovered Soul, released on Maristar, is a celebration of Kosins' soul-infused roots, tracing back to the artist's upbringing during the legendary Motown years in Detroit. Catering to both jazz and soul aficionados, Kosins delivers her most intense and intimate singing yet and wows audiences with her impeccable, flawless phrasing and a deep-rooted passion for telling the story. Her eclectic musical palette delves deep into the rich history of both Jazz and Soul. With Kamau Kenyatta, the stellar longtime producer of Gregory Porter, by her side, Kosins takes listeners on a dynamic musical journey through the sonic landscape of her native Detroit through the 1960's and 1970's. This soul-infused project made it to #1 on the Solar Radio Chart and sat at #1 on the Official Indie Soul Chart, where it was named Jazz Album of the Year.
Uncovered Soul, dubbed a "consummate work of art" by GinaLovesJazz, garnered international attention from publications including SoulTracks, Blues And Soul, Echoes Magazine, All About Jazz, Jazz Journal, Jazzwise and PopMatters. Kosins made her BBC Debut on the Robert Elms Show.
When not touring the USA or Europe, Kathy, a true renaissance woman, excels as a painter. Her abstract acrylics on canvas are influenced by the cubist paintings of the '50s. Commissioned paintings are held in private collections and Kosins continues to sell her work at both gallery shows and concert performances. Integrating her art of the visual and the aural nature, Kosins is bringing her painting to the stage, by incorporating live-painting at every performance. Her work is currently being displayed and represented by a notable Detroit gallery.
A past recipient of the Michigan Council for the Arts (Jazz Composer of the Year), Kosins has received grants from Michigan's ArtServe advocacy group. Her clinics and workshops teach performance skills alongside business strategies for the independent artist and have been a success at over 200 colleges and universities across the USA.
Kosins has recorded, performed and/or shared the stage with many well known Jazz and R&B artists to include Gregory Porter, Terrance Blanchard, Gerald Clayton, Terell Stafford, Randy Brecker, Aaron Goldberg, Reuben Rogers, Eric Harland, Eric Marienthal, Matt Wilson, Peter Bernstein, Tamir Hendelman, Don Was, Michael Henderson, Peabo Bryson, Earl Klugh, The Rippingtons, Jonathon Butler, Cyrus Chestnut, Larry Goldings, James Moody, Kevin Mahogany, Bernard Purdie, Red Holloway, Mitch Ryder and Was/Not Was.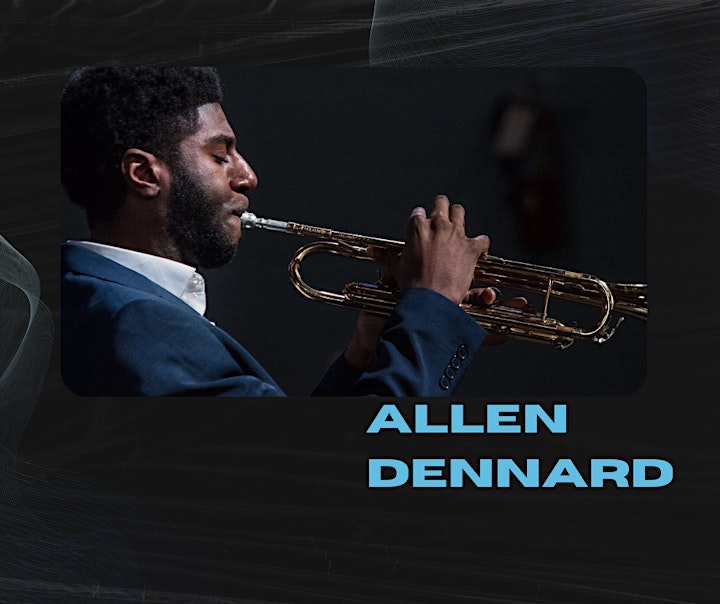 Allen Dennard
Saturday, July 30, 2022 7 pm to 8 pm (rain date July 31 7 pm to 8 pm)
Allen Dennard is a trumpeter, composer and bandleader who was born and raised in the city of Detroit, Michigan. At the age of 9 Allen decided to join his elementary school's band, John Trix Elementary. From then on he never put the trumpet down, finding a whole new passion for instrumental music. In 5th grade Allen was introduced to jazz, but his understanding and liking toward it was not yet found. Throughout middle school Allen decided to stop playing jazz and took up classical music instead. Little did he know that in the near future he'd come to find himself feeling restricted while playing classical music. Throughout high school he still chose to play classically, but around the 10th grade he decided to dive back into jazz. From then on he chose jazz as his musical style. He began to study players such as Freddie Hubbard, Miles Davis, Woody Shaw, Lee Morgan, and Roy Hargrove just to name a few. Around his senior year of high school Allen had the privilege of being mentored by the great Marcus Belgrave, one of Detroit's own legendary trumpeters. From then on Allen's involvement in jazz increased exponentially.
After high school Allen decided to attend the University of Michigan-Ann Arbor where he received a full-ride from the university's jazz department. From then on he obtained other pivotal opportunities that would further him in his music career. Allen has made three appearances as a sideman in the Detroit Jazz Festival, one being with the great saxophonist Wendell Harrison (2015), one being with Detroit bassist Ali Bey (2017), and lastly with the Detroit Jazz Festival All-Star Alumini Band (2019). In January 2019 Allen was chosen by the Detroit MetroTimes as one of ten artists they thought would become famous in that year. Soon after that Allen was approached with many interview requests, one being with Detroit Public Television/ PBS and the other being with Honeysuckle Magazine, a New York City-based magazine company. Aside from that Allen has worked with several artists from the Detroit Music Factory label, such as Gayelynn Mckinney, De'Sean Jones and Sean Dobbins. He has also worked with Detroit saxophonist David McMurray from the Blue Note record label. Adding to that, Allen also got the opportunity to share the stage with New York-based saxophonist J.D Allen, who is with HighNote Records.
In October 2018 Allen had the opportunity to work with famous R&B artist Ray J, being a member of the pit orchestra in a play that Ray J was in. In the same year Allen was chosen to be in the horn section for the MC5 reunion in Detroit, sharing the stage with musical icons such as Wayne Kramer. Following after that Allen went on to record on one of Alice Copper's latest albums in 2019. Allen is a bandleader and has three of his own groups, the Allen Dennard Trio, the Allen Dennard Quartet and the Allen Dennard Quintet. All groups have been headliners in venues around Detroit, Metro-Detroit and the entire state of Michigan, such as Baker's Keyboard Lounge, Cliff Bell's, The Dirty Dog Jazz Cafe, Bert's Marketplace, The Blue Llama, The Whisky Parlor, etc. He has also been the headliner for several local festivals around Detroit, such as "Jazzin at the Vanity", "Jazz on the Ave'' and one of the more well- known ones the "African World Festival" held at the Charles H. Wright Museum. The Allen Dennard Quartet has also traveled around the Midwest to areas such as Sylvania, OH. Allen's music is a mixture of jazz, contemporary, hip hop, and funk. Allen still resides in Detroit, focusing on furthering his musical career in the local, national and international music scene.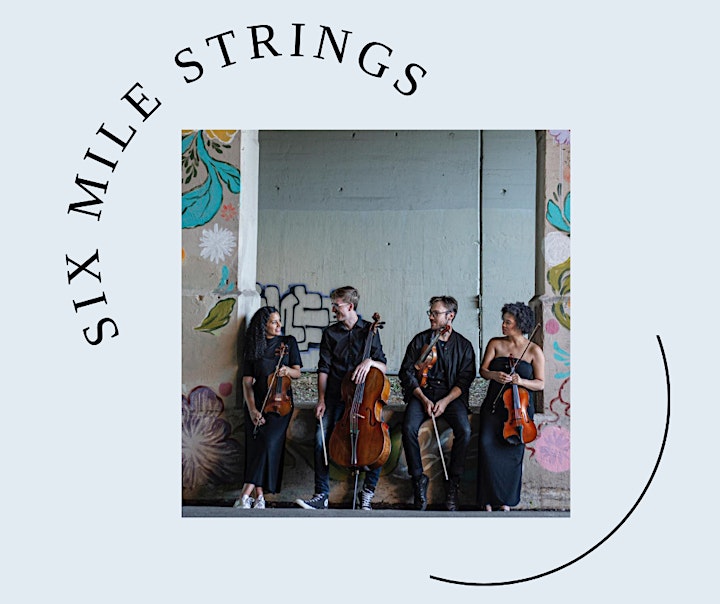 Six Mile Strings
Saturday, August 27, 2022, 7 pm to 8 pm (rain date August 28, 7 pm to 8 pm)
Yuri Popowcyz, Natalie Frakes, Alycia Wilder and Tom Sullivan are a string quartet of friends who focus on performing classical and contemporary works. They aim to expand the scope and artistry of the traditional string quartet by working with artists of many genres and across disciplines.
Beyond the concert stage, all four musicians are educators and the quartet works to provide insight into the contemporary world of music as well as giving a fundamental understanding of classical music.
The quartet has an extensive performance and recording schedule, including dates with the series "Strange Beautiful Music", sponsored by the Detroit Symphony Orchestra and performing with GRAMMY-nominated jazz musician De'Sean Jones.