Concerts At The College presents Music for Food Concert
Description


Concerts at the College presents...
Music for Food Concert: Music to the Ears, Food to the Table
About the Event
Music for Food is a musician-led initiative to support local hunger relief. Its concerts raise resources and awareness in the fight against hunger, empowering musicians to use their artistry to further social justice. These professional musicians donate their services, thereby allowing 100% of audience members' donations to go to Broad Street Ministry.
Rasmussen (1838-1913) Quintet in F major for Flute, Oboe, Clarinet, Horn and Bassoon
Lento – Allegro moderato
Andante cantabile
Minuet. Allegro con moto – Trio. Allegretto
Allegro conbrio
Musicians:
Calvin Mayman, flute
Russell Hoffman, oboe
Michael Rusinek, clarinet
Kenshi Miyatani, horn
Daniel Matsukawa, bassoon
Beethoven (1770-1827) Septet in E flat major, Op. 20 for Strings and Woodwinds
Adagio – Allegro con brio
Adagio cantabile
Tempo di Menuetto
Tema Andate con Variazioni
Scherzo. Allegro molto e vivace
Andante con moto alla Marcia – Presto
Musicians:
Michael Rusinek, clarinet
Kenshi Miyatani, horn
Daniel Matsukawa, bassoon
Claire Bourg, violin
Haeji Kim, viola
Marcy Rosen, cello
Gabriel Polinsky, double bass
Musicians hail from The Curtis Institute and additional world-renowned institutions. All musical services are 100% donated.
Timeline
7:30PM-8:30PM Performance
8:30PM-9:30PM Reception

Seating is first-come, first-served.
*Reception includes complimentary beer, wine, and light food created by Catering By Design.
About Music for Food
In 2010, inspired by Carol Rodland's Rochester-based "If Music be the Food…" food drive concerts, violist Kim Kashkashian launched Music for Food, a concert series to help relieve food insecurity in the Greater Boston area, with a group of Boston-based musicians and guest artists. Music for Food, now entering its tenth season, has grown to include chapters in over 12 U.S. cities and a growing international presence. Concert donations have funded over 980,000 meals for 100 hunger-relief organizations.
Music for Food – Philadelphia presents two concerts annually. You are invited to enjoy its February concert for winds and strings, featuring cellist Marcy Rosen, bassonist Daniel Matsukawa and students of the Curtis Institute of Music performing a program which includes Rasmussen Wind Quintet and Beethoven Septet for Winds and Strings.
We believe both music and food are essential to human life and growth. Music has the power to call forth the best in us, inspiring awareness and action when artists and audiences work together to transform the ineffable into tangible and needed food resources.
Find out more at musicforfood.net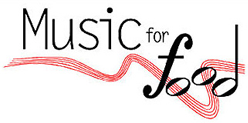 Questions? Email events@collegeofphysicians.org
Event registration is non-refundable, but is transferable.
NOTE: By entering the event premises, you consent to photography, audio recording, video recording and its release, publication, exhibition, or reproduction to be used for news, promotional purposes, advertising, inclusion on websites, social media, or any other purpose by The College of Physicians/The Mütter Museum and its affiliates and representatives.