Reserve your tickets for an exciting week of concerts at RSC.
About this event
Monday, February 10th, 7:30 PM: RSC Faculty Concert
Tuesday, February 11th, 8:00 PM: Venezuelan Concert with Luis Zea, Tibi Zea, Alexis Soto Trio
Wednesday, February 12th, 7:30 PM: Mexican Concert with Winner of ZAMA International Competition & Kao Ensemble (Soloist Zaira Meneses )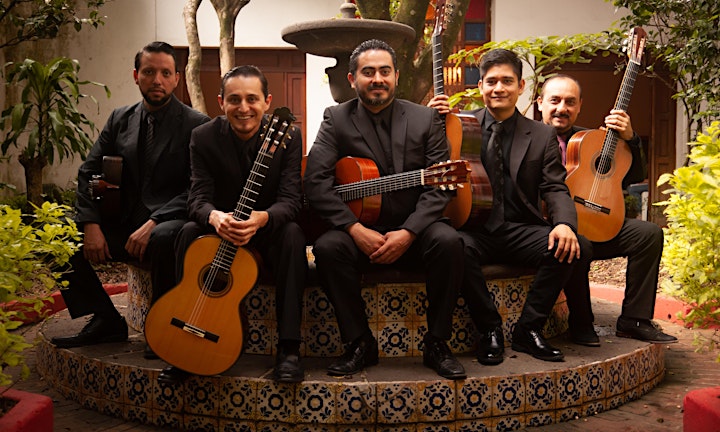 Thursday, February 13th, 7:30 PM: Cuban Concert with Anibal Cruz, pianist
Friday, February 14th, 7:30 PM: Latin American Registered Students Concert
Saturday, February 15th, 7:30 PM: Eliot Fisk Concert
Meet The Latin American Music Festival Leadership
Artistic Director Zaira Meneses is an internationally-acclaimed classical guitarist and guitar instructor at The Rivers School Conservatory. Through her entrepreneurial musicianship, she has emerged as an ambassador for and link among intellectuals from México, where she grew up, and the U.S, where she currently lives and teaches.
Organizer of Concert Tickets for the Latin American Music Festival