Conceptua :: Connecting Cosmopolitan Professionals & Entrepreneurs

Thursday, June 28, 2012 from 6:00 PM to 9:00 PM (PDT)
Event Details
Go to ConceptuaGroup.com to Visit Our Website for More Details:
Candid Speakers of New & Cool Companies :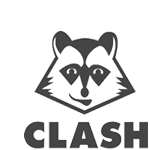 Based in San Francisco, CLASH produces large-scale adult scavenger hunts for companies such as Google, Dreamworks and Yelp. Their monthly public scavenger hunts draw upwards of 100 young professionals from around the Bay. But these aren't your grandma's scavenger hunts; these are scavenger hunts for zombies, afro-heavy jocks, 80's babies, quarter century celebrators, and mustached sombreros. Anything less is considered civilized and luckily, Clash founder and point man Captain Joe Garvey is an uncivilized man. Captain Joe is the Dr. Frankenstein of Clash and will be quickly talking about Clash during the OMC (Organic Microphone Connection) segment of Conceptua's June 28th event.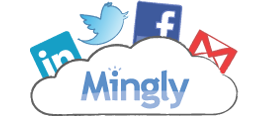 Mingly is an awesome tool that makes keeping connected to your network easy and smart. With Mingly: aggregate your contacts from Gmail, FaceBook, LinkedIn and Twitter into a searchable merged address book; pull key updates from your networks, like birthdays and job changes, into a single feed; make it easy to send social-network messages without leaving your inbox; and help keep track of your conversations with contacts across your different networks. Essentially, make your life easy and organized so you can focus on life's difficulties like perfecting your Wii backhand and trying to convince your cousin, who works at Google, that Star Wars is better than Star Trek. Dana Byerlee, Mingly's Business Development & Marketing Manager will impress you with more info about Mingly and quick hand movements that make Criss Angel jealous.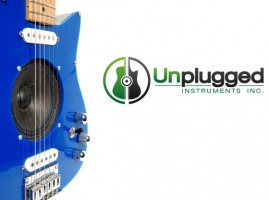 Unplugged instruments makes better guitars: not just any guitar, their melodic axes house a built-in speaker that rivals any electronic music device you can think of.  They also integrate with smartphone interfaces for effects, recordings, and more via their free iPhone app. Just plug the guitar into the headphone jack and jam out like your grandmother with a bunch of blackberries and canning jars. Unplugged founders Andrew Penrose and Ari Atkins are looking forward to speaking about their pitch… and tempo. Tune in.
More speakers will be announced soon... 
Original & Unbeatable Networking Segments:
The Organic Interaction Connection (OIC) is another connection segment that's part of Conceptua's event. The OIC is considered a networking game, and the game's tools include a packet containing an envelope and a pencil.  There will also be "Connectors" throughout the event.  "Connectors" are people wearing Conceptua badges and are present to serve as ice breakers and facilitate introductions; in the case that introductions need to be made.
The goal of the OIC is for the event attendees to meet and connect with as many people during the event as they can, and collect and pass out business cards with every connection made. At the end of the night, the game is over and whomever is standing with the most connections made and business cards collected, wins an awesome prize from Conceptua. Past prizes were ridiculous: San Francisco Giants tickets, lower box, behind home plate!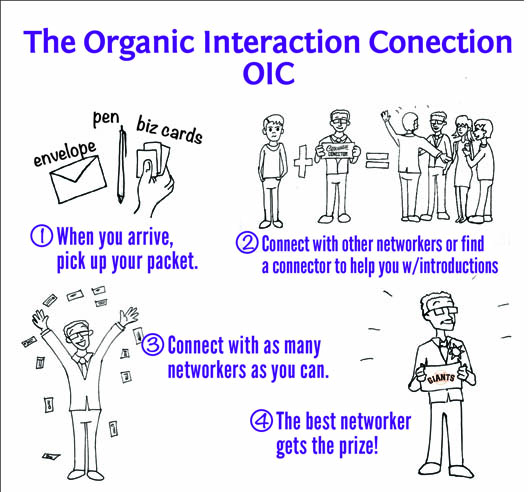 The Organic Microphone Connection (OMC) is a connection segment in Conceptua's event where founders and representatives of new & cool companies get a chance to speak candidly about their business, product, project, investment opportunities, and/or hiring opportunities. Typically speakers of the OMC enjoy a healthy barrage of interaction following their speech. Conceptua's attendees get to learn about an awesome company and the speakers get to expose the attendees to the business that they're passionate about. See Speaker Profiles above.
The Benefits of Networking w/ Conceptua:
Open Bar

•

Complementary Sushi Appetizers

•

Apple Products/OnLive Game Systems, and other great Raffle Prizes

•

Swanky SOMA Art Loft

•

DJ James Henderson 

•

21+ Venue
About us: 
Conceptua is an event design company aimed at creating an ideal environment for connecting young professionals and entrepreneurs.  At Conceptua, we believe that connections are invaluable because of the endless possibilities that come from each new connection made, or from an already established one.  As proof of this theory, refer to the power of connection through virtual world benchmarks like Facebook & LinkedIn.
Conceptua places ambitious, idea-laden, and interesting young professionals and entrepreneurs in the midst of each other, with the goal to connect. This is what we call creating and building social capital. By harnessing social capital, opportunities will eventually present themselves or be found. Opportunities are sought out by us all; Conceptua merely seeks to consolidate the possibilities for opportunity by designing and actualizing this concept at all of our events. Additionally, we are realizing our vision to mix the suits of the professional world with the t-shirts & jeans of the start-up entrepreneurial world. We believe that valuable synergistic relationships can form from such an environment.
Conceptua's Young Professional Networking Event - Timelapse filmed by Rob Blackmore
When & Where

Gallery 16
501 3rd Street
San Francisco, CA 94107-1804


Thursday, June 28, 2012 from 6:00 PM to 9:00 PM (PDT)
Add to my calendar
Organizer
Conceptua Events
Conceptua's goal is to disrupt and change the typical way of networking, by creating a unique social environment for entrepreneurial-minded people from diverse industries, allowing them to connect with each other.

Conceptua events allow for building and fostering new connections, utilizing your distinctness and similarities as tools to create social capital and opportunities for you and people like you.
Conceptua :: Connecting Cosmopolitan Professionals & Entrepreneurs