Description
Demo Day with Hands-On Workshop with Kara Mercer and Manfrotto Photo Supports
10:00am - 12:00pm:
Question & Answer Time w/ Kara Mercer

Are you ready to maximize your creativity by elevating your creative toolset? Photographers and videographers know the importance of staying flexible in-studio or on location while keeping their gear as light and compact as possible. The new Manfrotto Befree GT XPRO tripod kit puts the power back into the hands of creatives by enabling ultimate portability and boasting unique features that help to create professional output from its owners. Featuring premium materials, Manfrotto's Befree tripods are designed and meticulously crafted in Italy by the world's most trusted tripod brand.
Experience the Manfrotto difference with the new Befree GT XPRO. Featuring a built-in 90-degree column, the GT XPRO enables pros to shoot from ground level or directly overhead with total ease. Couple that with a load capacity of 22.05 lb, secure M-locks on each tripod leg plus Manfrotto's impressive 496 ball head, and this travel tripod is perfectly paired for any creative looking to maximize their workflow.
Snacks and refreshments will be available to attendees.
---
12:00pm-2:00pm:
Hands-On Workshop w/ Kara Mercer - Registration Required for workshop portion, limited space
Creating on the go just got easier with the Manfrotto Befree GT XPRO. Join commercial photographer Kara Mercer for a hands-on workshop and discussion focused on capturing interesting portraits and executing concepts with you, your camera, a model, and your tripod.
What to Bring
Bring your camera and lenses

SD Card
---
About Kara Mercer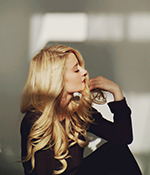 Kara Mercer is a commercial and editorial photographer and art director based in Seattle, Washington. She specializes in developing content for fashion, travel, and lifestyle brands. Known for her use of light and her eye for creative direction, Kara believes every image should stand strongly on its own while also contributing a unique yet complementary voice when serving as part of a collection. Her work is influenced as much by minimalism and thought-provoking conversations as it is by contemporary studies in human psychology and the emotive, sometimes ethereal feel of romanticism. With these influences, she seamlessly combines playful narratives with a timeless aesthetic for commercial media campaigns (print and digital) and editorial work.

Today, her work has been featured in several magazines, Huffpost, Buzzfeed, FujiFilm, and more.
---