Refund policy
Refunds up to 1 day before event
Eventbrite's fee is nonrefundable.
Learn cutting edge techniques to create real-time concept art in Unreal Engine 5 from Ellie Cooper, one of the industry's leading artists.
About this event
🎥 🔴 This event will be recorded and accessible shortly after the Session as VOD for those who purchase a ticket. Those who do not attend the live Session will have an opportunity to purchase the VOD at a later date.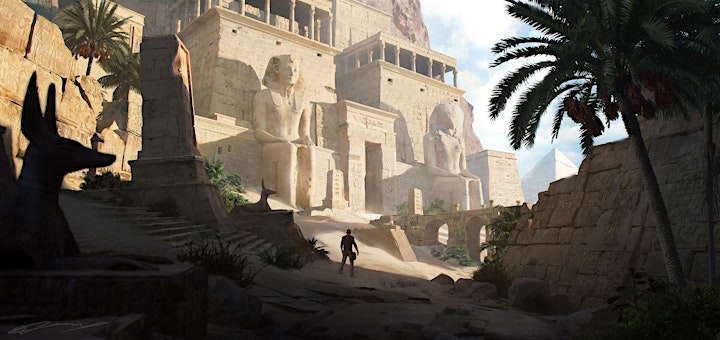 Workshop Overview
1. Introduction
Find out a bit more about who Ellie is, where she got her start, and what her tips are for breaking into the industry. You'll learn the differences between traditional and real-time concept art, the benefits of real-time workflows, and ways you can integrate these new techniques into your workflow.
2. Planning Process
Here's where Ellie will introduce today's project brief, go over her process for collecting reference and inspiration, and preparing some sketches to hone in on the final direction. All of your progress made during the planning stages will have a huge impact on the quality of your final artwork!
3. Real-time Concept Art
This is where the magic happens. From sculpting hero assets in ZBrush, building a library of additional content form the UE Marketplace and Megascans, and assembling the scene in Unreal Engine 5, Ellie will cover her comprehensive process for creating real-time concept art. In an in-depth demonstration of her process, Ellie will showcase some key features of Unreal Engine 5 that are crucial for her workflows, and show you exactly how to build the environments you've always dreamed of.
4. Paintover & Conclusion
Learn how to export your scenes from Unreal Engine and prepare your artwork for paintovers and final delivery. You'll see Ellie's process for putting together a final package for delivery including final paintings, as well as learning about the typical edits that might occur during a job when working with clients.
5. Q&A with Ellie
Over an hour of LIVE moderated Q&A with Ellie, where you can ask any questions you might have about her process for creating real-time concept art, info about her career and where the industry is headed, or anything else you might be wondering!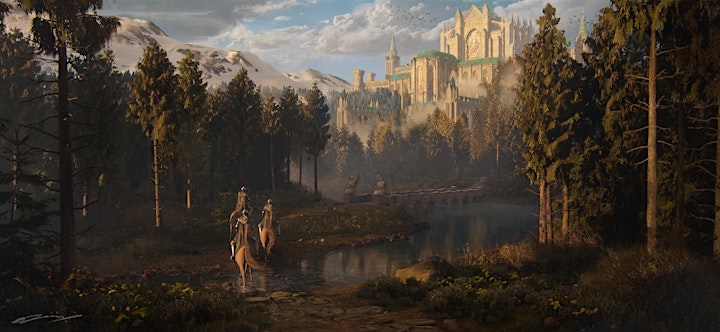 Introducing Sessions
Sessions are a new, bite-sized series of live workshops presented by Learn Squared, in partnership with some of the leading artists of the entertainment industry. With renowned creatives spanning every corner of the industry from concept illustrators, modelers, VFX artists, and beyond, Learn Squared Sessions are the fastest, most accessible way to learn from the artists behind your favorite content.
About Ellie Cooper
Ellie Cooper is a professional concept artist at Athena Productions, specializing in Unreal Engine in video games, TV and film. She has worked with clients such as Disney, MPC, Goodbye Kansas, Amazon, Apple TV, Paramount Pictures, Bandai Namco, and Google, to name a few. Her cutting edge workflows enable her to create vast and stunningly detailed worlds in real-time, harnessing the power of Unreal Engine 5.